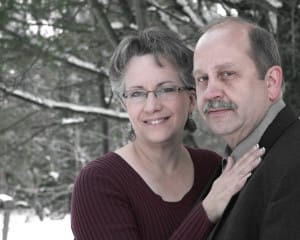 Welcome to Love My DIY Home

I am glad you stopped by.



If you are a die hard experienced DIY'er or just starting out, you are in the right place.
LMDH is here to encourage and help you to DIY in every area of your life.



You will find tutorials, product lists, ebooks, reviews and projects that will encourage and inspire you.
If you are looking for adventure, wanting to grow and learn, wish to save money or explore your creativity, then this is the place for you.

Too often people pay "professionals" for things they can do themselves or doing without because they can't afford to hire someone. There is no magic in others doing for us what we can do for ourselves.
Take some time and LEARN how to do things yourself. You are more capable than you realize. Save money, time and gain the satisfaction of a job well done – by you.
Join our Love My DIY Home community and experience a kind of confident freedom that only comes from learning how to do things yourself.
Join our moms community for support and parenting tips.
You are unique and it's OK to be different. Different is good.

Who am I?
My DH and I raised 15 children who have very kindly afflicted us with the Empty Nest Syndrome – Ooorah!!!
What do I do?
I have tons of DIY experience to share – repurposing jewelry, creating scrap and smash books, flower arranging, painting, upcycling, scrounging, redesigning, painting, decorating…
I'm a photographer, picker, graphic designer, blogger (you probably already figured this one out), nanny, professional organizer (dig out hoarders and self-proclaimed pack rats), gardener, prepper, rummage saler, writer…
Love My DIY Home is the venue for sharing my DIY obsession with you.

Still interested?



Creating is where I get my MoJo (definition #3: ability to bounce back from a debilitating trauma and negative attitude). Through creating, whether it be blogging, manipulating a photograph, designing a publication, scrap/smashbooking or DIYing, I have been able to survive many traumatic events in my life and maintain a positive attitude.
This is where you come in.
There is hope in creating. I want to give you hope, confidence and a chance to be comfortable in your artistic uniqueness.
To DIY is to feel like you have something very exciting to tell but can't necessarily figure out what that might be. You know, like when there is a new baby in the family, or you got a new car or couch set – you just can't wait to call up your best friend and share the news with them. The funny thing is…I feel like that most of the time now. I think it's what most people call "being happy."
That is what I want for you.
If you subscribe to my future posts and make some comments – we can connect and will get to know each other. (You will also get lots of other goodies FREE.)
My furniture store, The Red Shed, is on Facebook.
I also blog @ Mom of Many and have a family business, Adark Holsters.
So whatever is your preferred Social Site, let's connect!
We all are busy, busy people, but should never too busy to make new friends and encourage others along the way.
Let's connect and have some fun DIYing together.

[bestwebsoft_contact_form]