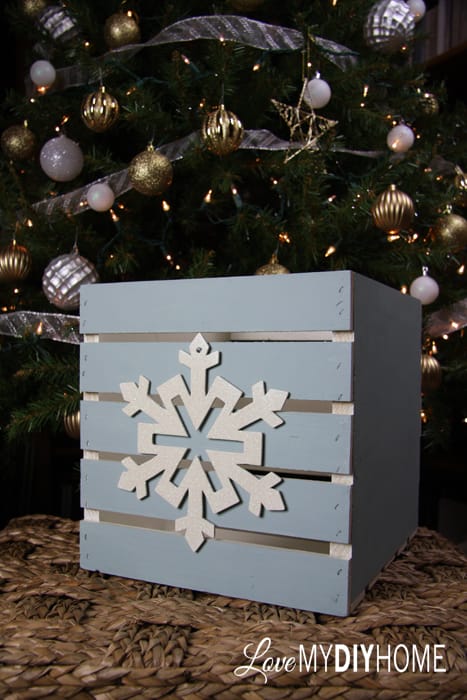 We were challenged to take a plain wood crate and make it Christmas festive.
I bought three and plan to use them under my Christmas tree.
BEFORE
Box and Snowflakes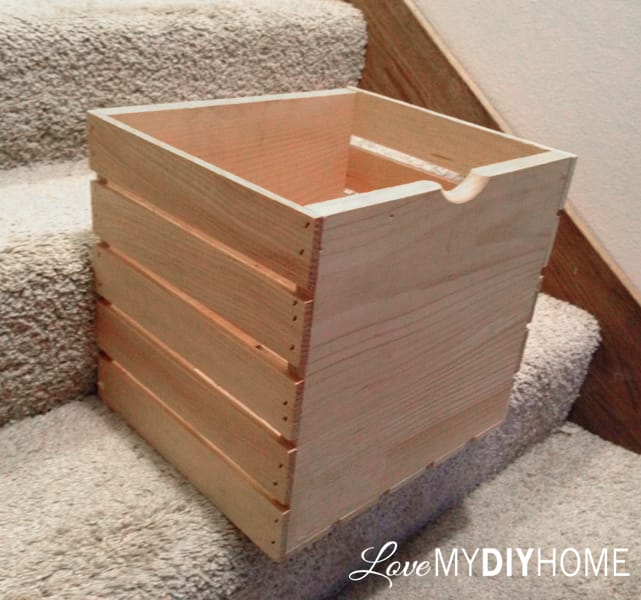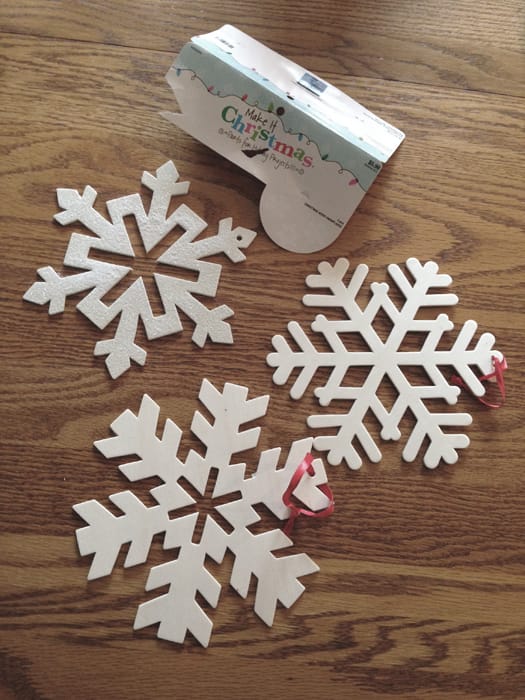 Large wood snow flakes at Hobby Lobby were perfect for an accent. I spray painted them the same ivory bisque as the box interior and then sprinkled silver glitter on it to give it some pinache and then hung it on a nail on the box.
It took a bit because it was 10 degrees outside and since I paint out on my front lawn, it was interesting to say the least. I painted a bit, brought it in to dry and took it out for more paint an hour later. After a dozen ins and outs, I finally got it painted.
Anyone free to come clean out my garage so I can paint inside? Just a thought…
Annie Sloan Duck Egg Blue was the perfect choice for an accent color.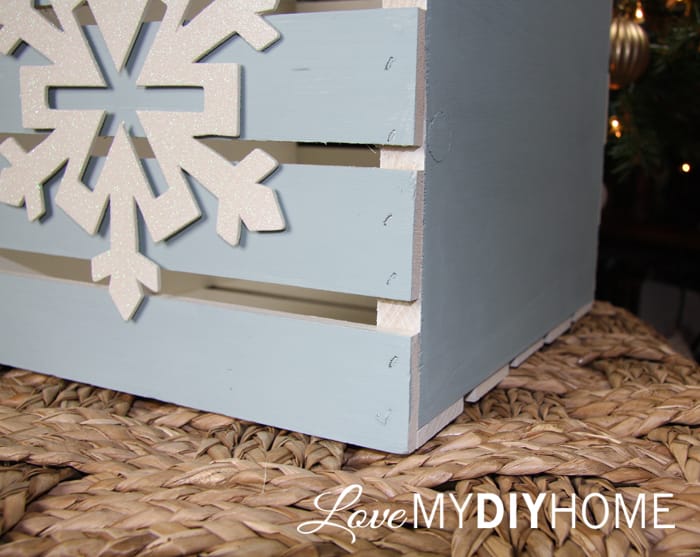 I painted it on the outside slats and side solid wood with a foam brush. I've been itching to use this paint. I've had it a few months. My big project for Annie Sloan will be an antique china cabinet, but that's down the road.
Love, love, L.O.V.E. glittery snowflakes!
This is an easy DIY for you to do this year for Christmas.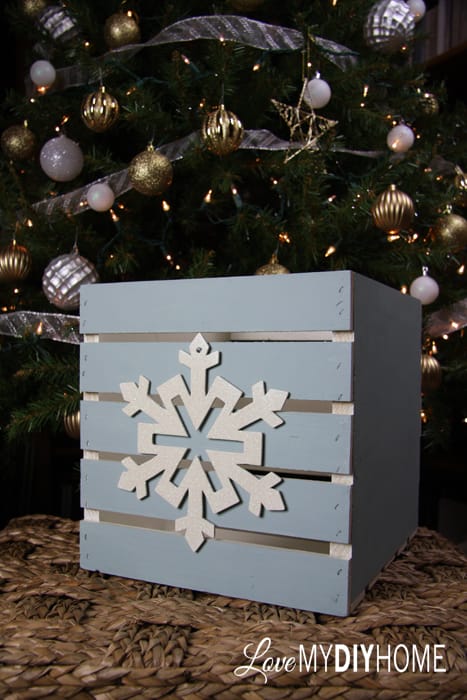 It would make a great Christmas gift caddy to use rather than traditional gift wrap. Or you could use it to hold wrapped gifts under the tree – which is what I intend to use it for.