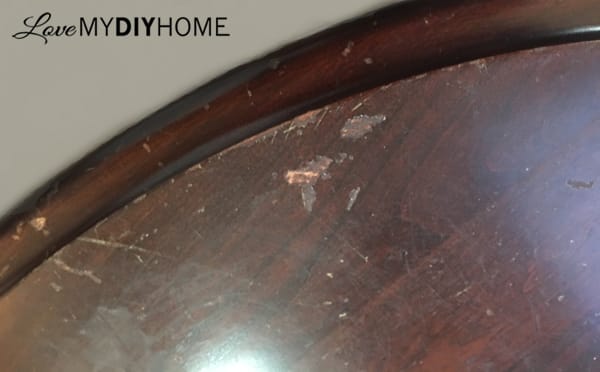 Two coats of

Lexington Green

with Extra Bond, lightly sanded between layers

Tavern Green

, haphazzardly painted over the

Lexington

with a sponge to give a look similar to marble.
For dimension, the top layer of 

Tavern Green

sanded just a bit to expose the bottom layer lending a weathered/worn look
One thing I really like about (afflink) Old Fashioned Milk Paint – it takes on its own look depending on your lighting. In this photo you see a bright lime green over top a dark grass green. This was taken at night with just overhead lights in my kitchen. The next one is the same table in the morning with natural light.
Kitchen Overhead Lightiing
Morning Natural Lighting
But then take a look at this sneak peak at the table while I'm stenciling it: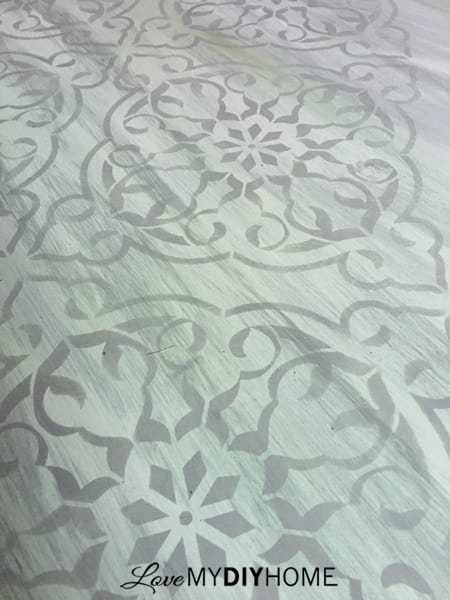 Morning Natural Lighting Closeup (Isn't it gorgeous?)
TTYS!