Not long ago I showed you some Furniture Flips by Sandra Amigo and now I have a couple more for you…
Sometimes you like the "before" but then you see the "after" and you're like… "WHOA!"
This is that time.
Sandra is a FAB FLIPPER!
Here is the before: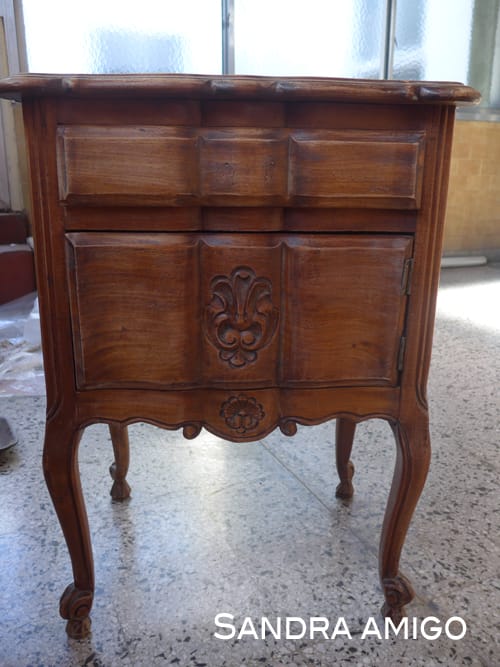 Sandra told me,
"I also made my own version of the various brands of waxes I've seen displayed on blogs: wood wax (the one used on floors) with my beloved walnut wood stain. I recently bought metallic wax patinas: gold, silver, and copper for finishing touches."
Here are the afters:
"I have transferred images in quite a number of projects with the mod podge method and with the freezer paper method (I also used the shiny paper that's left when you peel stickers) It's so fun!"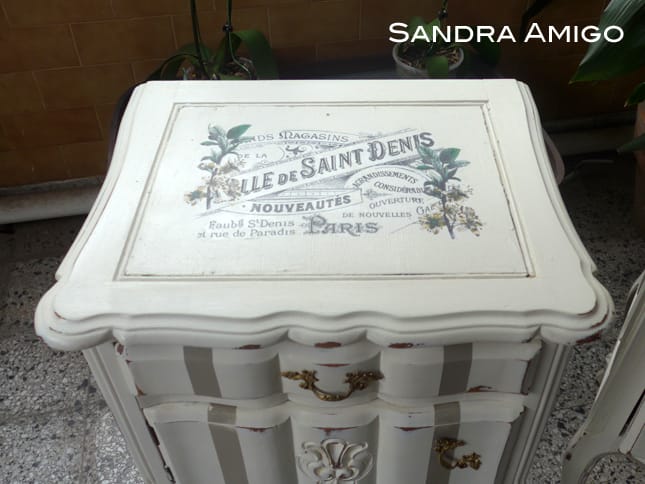 The embellishment on the top makes this piece extraordinary.
There is painting furniture, and then there is PAINTING FURNITURE. Sandra is truly an artist. She took a piece of furniture that was nice, and made it uniquely beautiful.
"Others have seen what is and asked why. I have seen what could be and asked why not. "
Here are a couple more of her projects:
How do you express your artistic side?
Here is a 4 Homemade Paint Recipes PDF if you are inclined to make your own chalky type paint for your next project – I'll send it to you via email to download. Let me know what you think if you give it a try!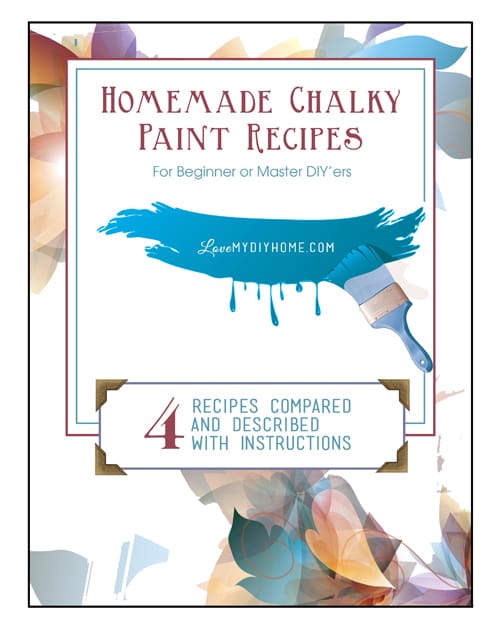 Thanks, Sandra, for sharing your project with us.
You are inspiring.
This week I bought a huge maple china cabinet at an estate sale and plan to use Annie Sloan's antique white chalk paint and Java Gel for the first time. I'll share it when it's done.
Until then,
Be amazing!