Do you have vision?
One of my Blueprint members, Lori Marie of 10-9 Designs has the eye. You know, the one that can see what not's there.
Fortunately, if you have the eye AND have to power or skill to make it happen, you can recreate your vision on a piece of furniture that makes a statement. Whether that statement is one like this piece, emphasizing one's devotion appreciation, or desiring to just put art out there that soothes the soul.
This piece was typical of an old antique that's been sitting in someone's basement, not really matching anyone's style. Some gripe about antiques being painted, but I say it's better someone enjoy a piece than have it sit collecting dust. If an antique is not in pristine condition, it's probably not worth much anyway. Go here for an article I wrote about it after I looked into the subject >>> Should We Paint Antiques?
Take a look at the "before" photo if this piece.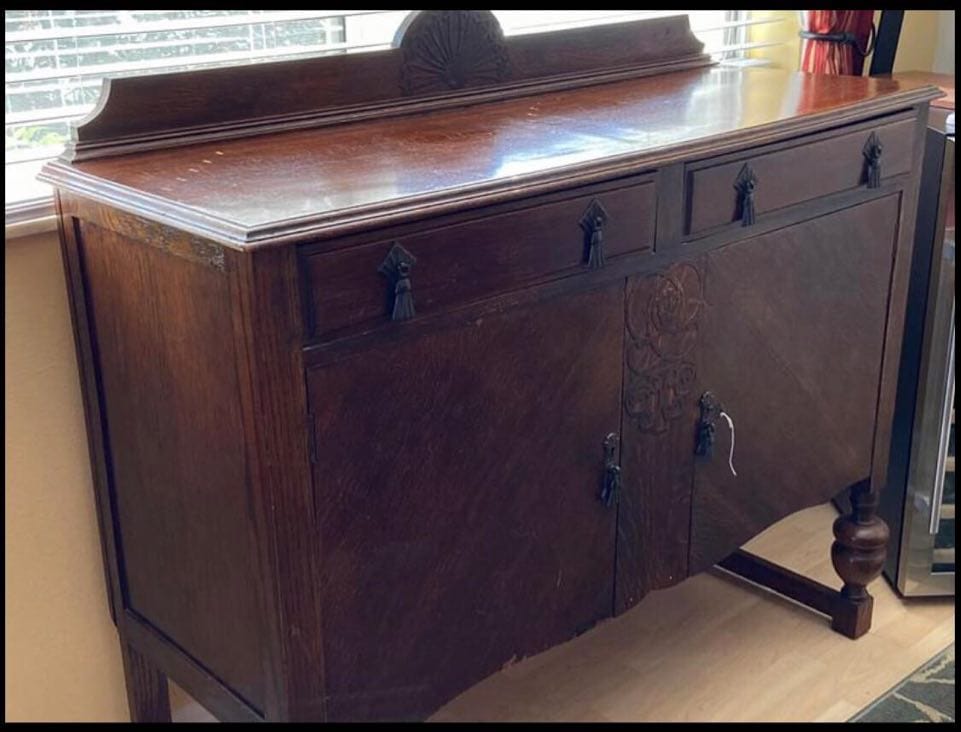 From Lori, "That piece is an antique buffet. I had a regular customer inquire about a buffet with an American flag - her entire house is Americana.
This piece was sanded and stained on top in Java. The flag was hand-painted. The sides were each designed using a stencil for all the stars.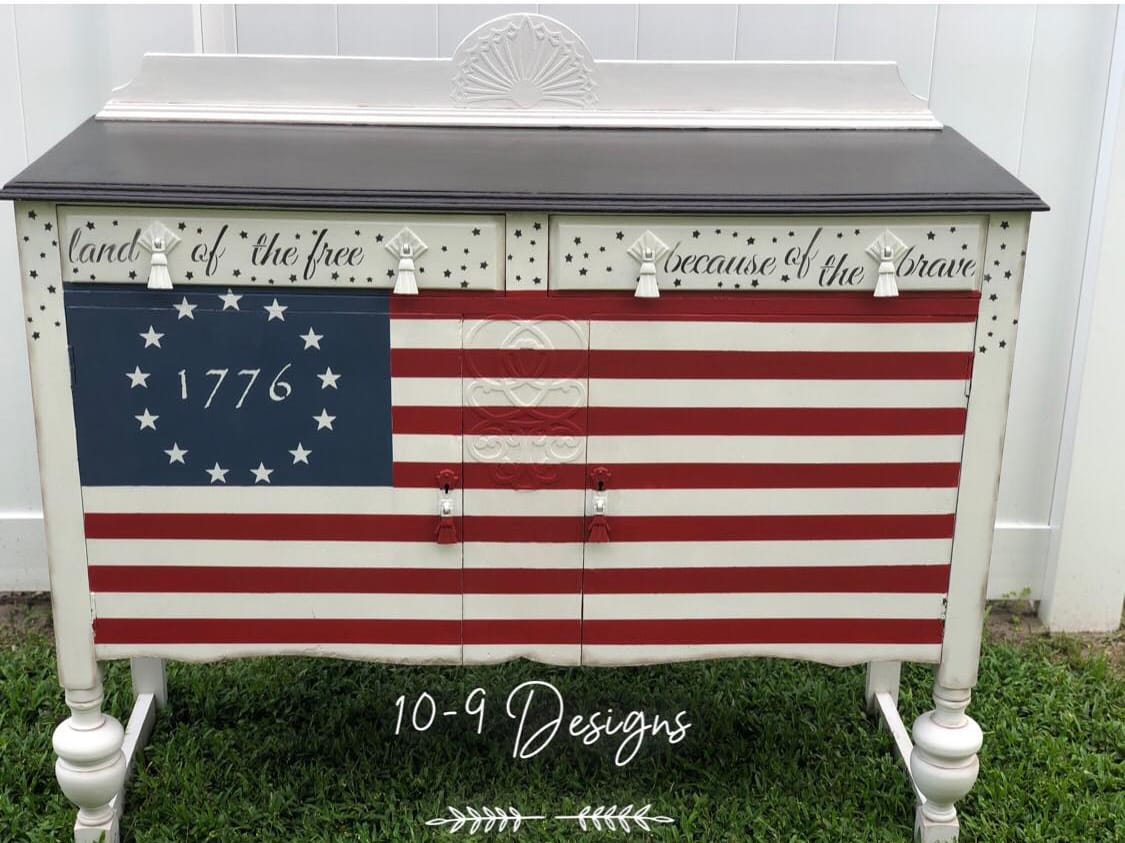 Colors were Fluff, in the navy and rustic barn. The cracks and crevices along the sides were shaded in brown wax to bring out a few details. The papers were purchased from Etsy and decoupaged on the sides and inside drawers. The inside of the cabinet is decorated with a 3 piece set of speciality papers.
Those were a NIGHTMARE as they were crinkly to look more authentic. I used gilding wax in black for accenting."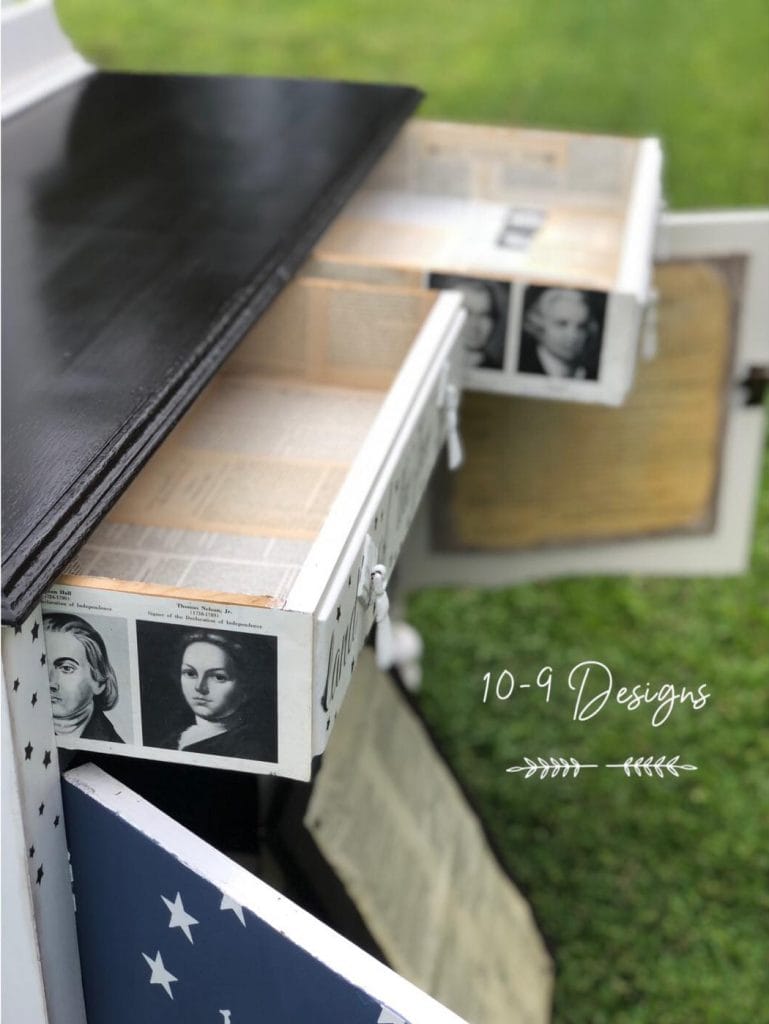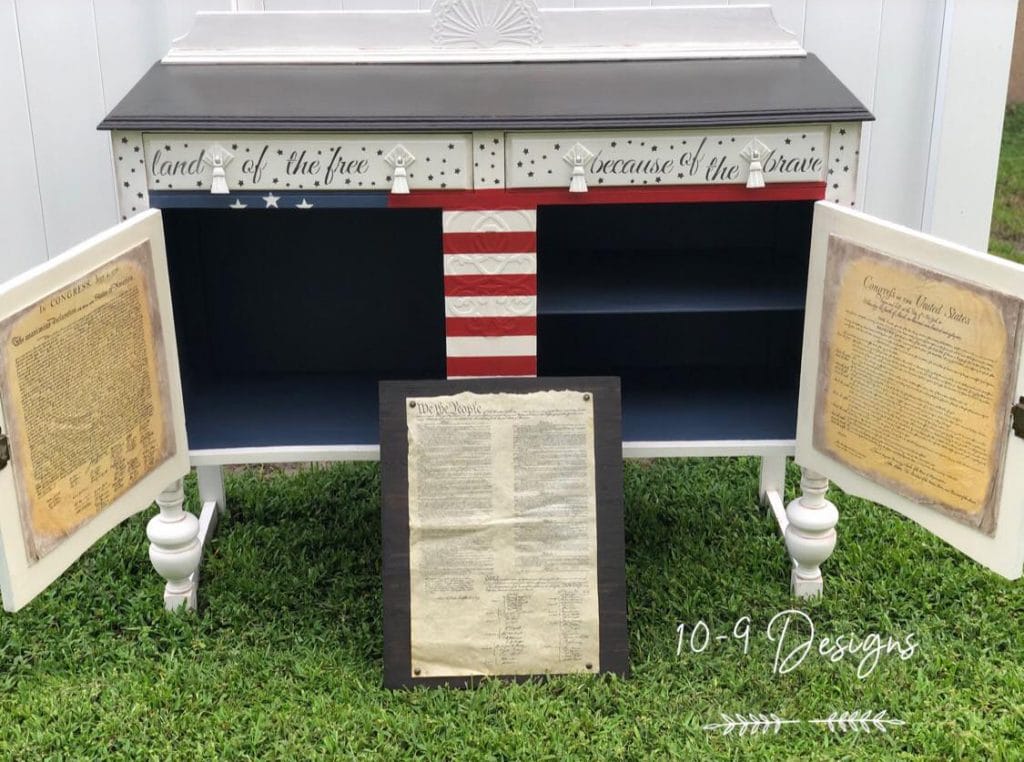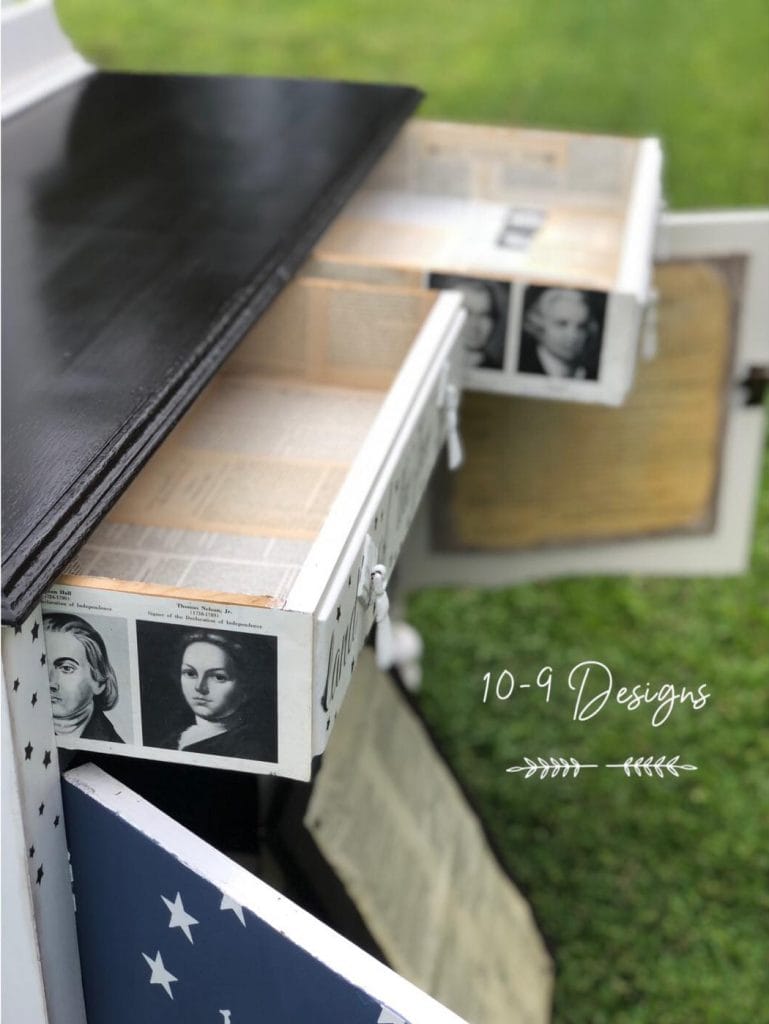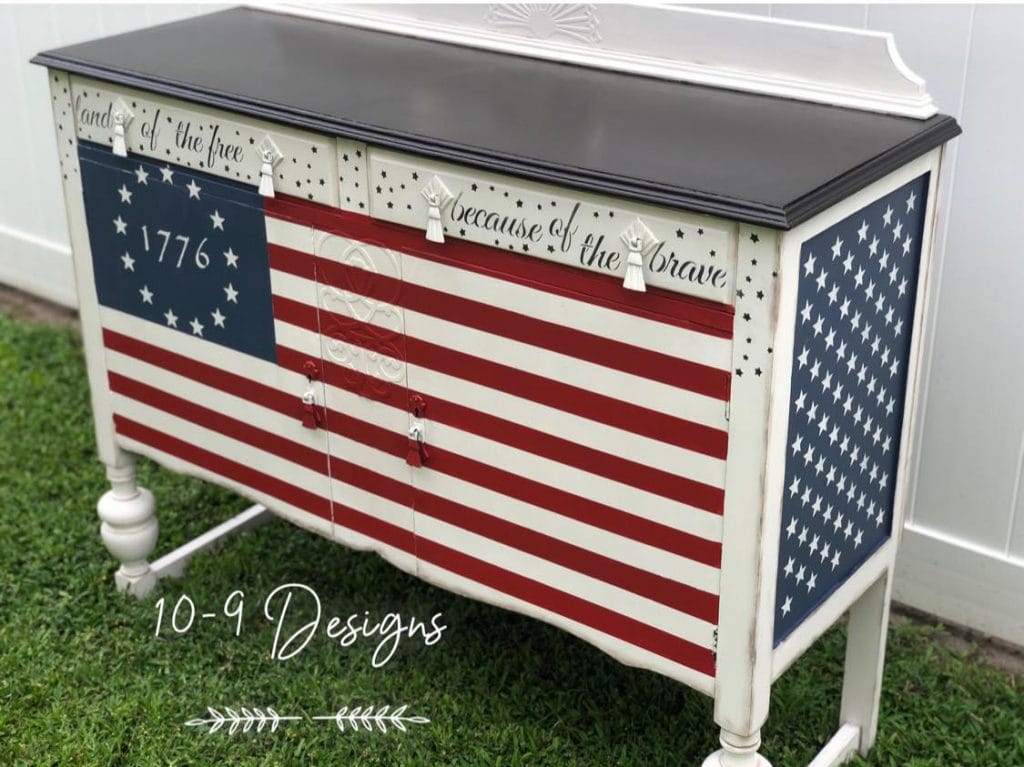 Too often people think that if they don't have "natural talent," they can't create furniture art. Sure, natural talent helps, but this can be learned if you learn it step-by-step and practice the techniques. You need to get rid of the fear that accompanies a new project. Just go for it and take your time perfecting your methods and learning about products and tools.
And, of course, I can help you with that.
Thanks for visiting. Go check out my membership, Furniture Flipping Blueprint, or the course I mentioned down below.
Thank you, Lori for sharing your project with us!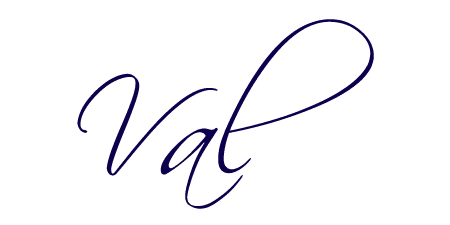 The Complete Furniture Redesign Course
Do you have an old piece of furniture that is outdated and boring? Think about redesigning it. This a complete course that takes you all the way through from start to finish using short videos to show you the exact process>>> https://valfrania.com/the-complete-redesign-course-info/