Everyone who took my Redesigning Ruby Facebook challenge in May did an outstanding job on their pieces - we saw such great transformations. One out of all won the final giveaway which included a feature on LMDH along with a couple of other prizes! Not only did Jane Poates do a great job on her piece, she managed to capture the essence of Ruby herself.
Her "BEFORE" is on the left and first and second steps on the right: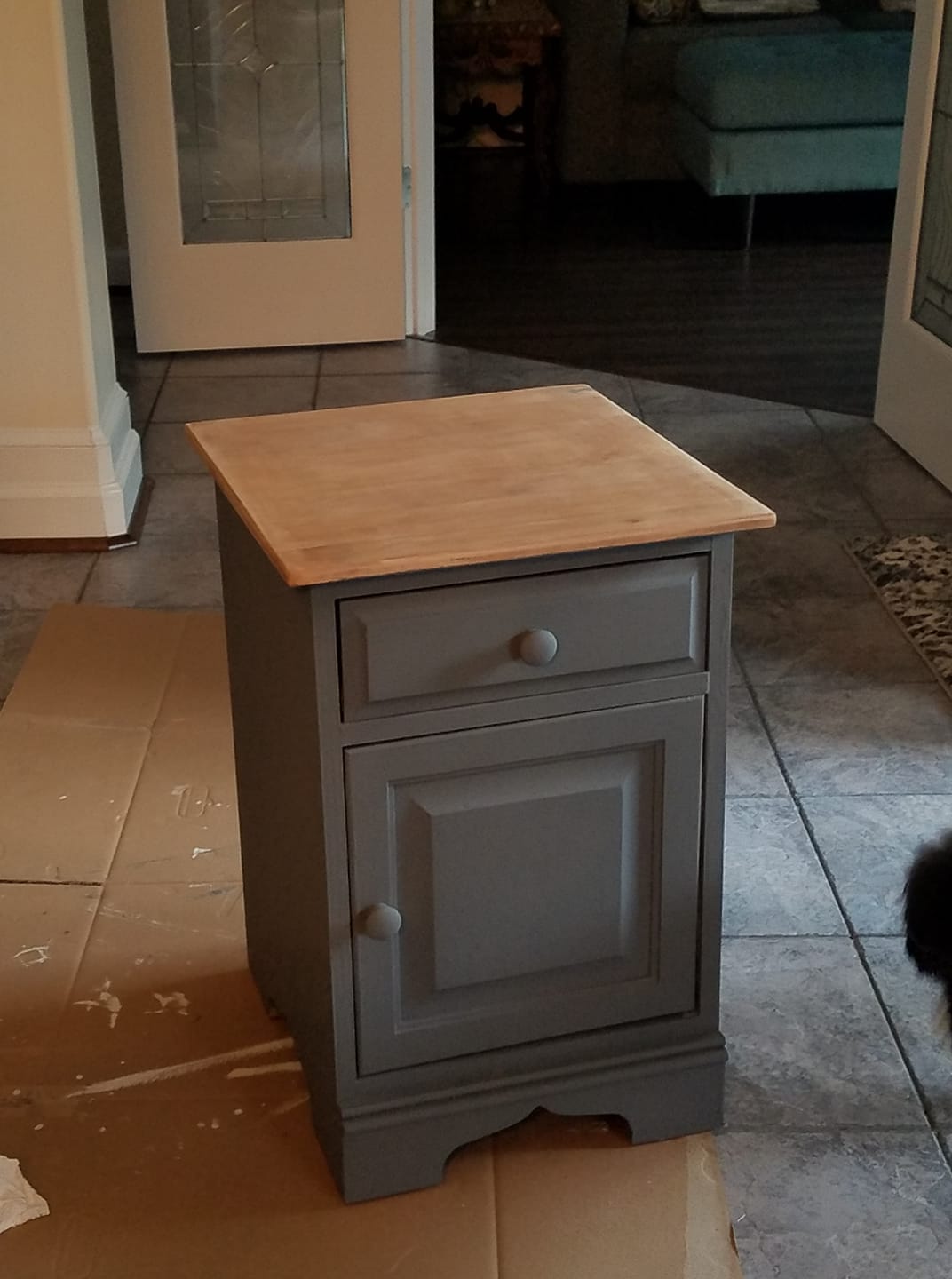 The challenge was to find a piece, prep, layer and distress two or more paint colors. Then antique, layer stencil and accent with gold wax. The option of Retique It was suggested where needed for a stained top. Here is Jane's description of her project:
"After - My version of "Ruby"is finished! Painted in Maui Sand and Gulf Coast with dry sand distressing. Added two tone stenciling in black and metallic tin. Stained with classic gray and silver spark wax detail on the edges. Coated with polycrylic over paint and polyurethane over stained top. This was a fun project!" ~ Jane Carr Poates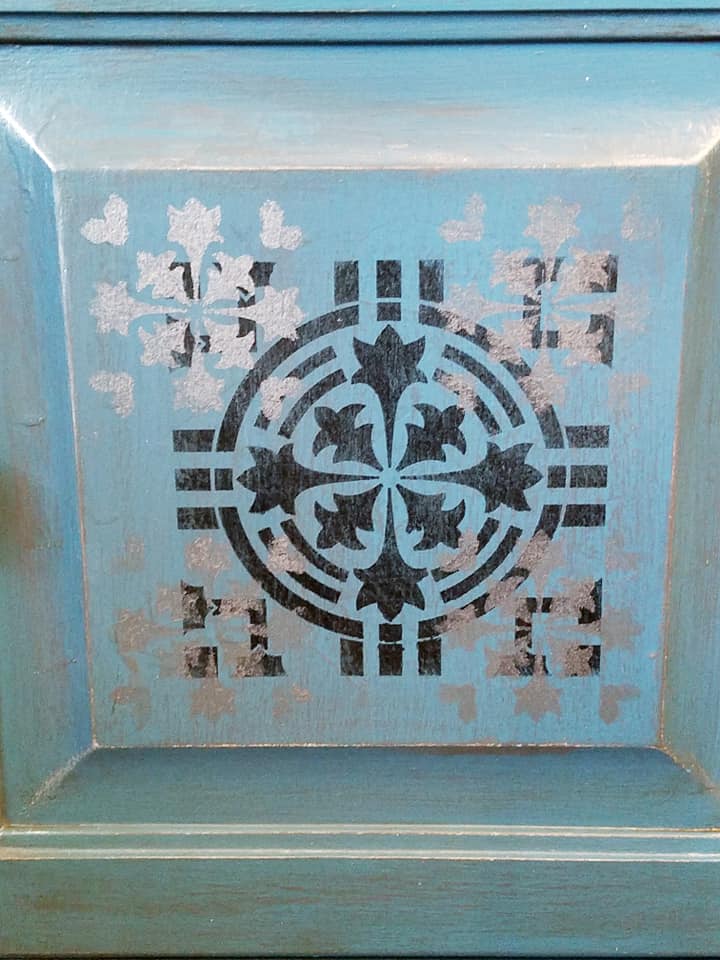 The idea of the challenge was not only to learn new techniques and combine them into one project, but to challenge oneself to duplicate someone else's project, but put your own twist on it. Often we are asked to paint a piece for a client and are handed a photo of a piece that client wants us to copy. This challenge was a great way to practice our skills in many ways.
Congrats, Jane and all the other challenge participants!