Now What?
How do we survive a loss with no regrets?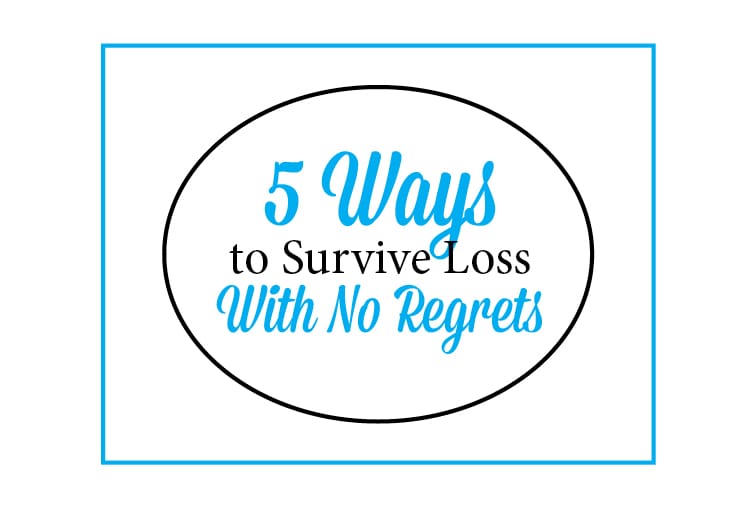 The days sitting at the hospital and hospice house are past.
The preparations to lay my mother to rest are done.
We've had our friend and family get-togethers. My last child has left to go back home.
We're back to work and life goes on.
When your world stops, everyone else's keeps spinning. It's hard to jump back on.
December 23, 2014, a little over two weeks ago, My mom joined my Dad after a nearly 30 year separation.
When my Dad passed I was only 26 with a husband and two children.
I have so many more to care for now through this loss at age 55, with 15 children, 5 sons-in-law and 13 grandchildren.
We became empty nesters just a couple of years ago…well, sort of. It's been 33 years since my DH and I lived alone in the house, just the two of us.
My mom has lived with us for over 12 years in her own apartment on the third level walk-out of our home, first in Michigan and then in Wisconsin.
Eventually we all are faced with the question, "What do I do now?"
I have a lifetime of momentos, jewelry, clothes and personal posessions of my mom's to figure out what to do with. I now understand how hard it is to "get rid of" the possessions.
It's not necessarily the problem of letting go, for me it's more the issue of respecting her life. How do I "get rid of" her things and still feel like I'm honoring the fact that she lived?
Y
ou can sit there and say, "She's not here, get rid of it!" But emotions are a funny thing. You never know how you will feel when it happens to you.
This is another DIY project – one I'd rather not do. But alas, there is no one else. So deal with it, I must.

Here is my plan. This is how I deal. This is how I have DIY'd my way through this past few months. Between the medical stuff, her reaction to it, my responsibilities as the daughter/mother in her life along with respecting everyone else's needs, I've had to decide how to handle it all.
Maybe my experience will help you when you go through it.
1. Prepare yourself and those around you.
My DH and I talk everything through – probably more than he would like. We talked with our grandsons, my kids, and others about what we expected and what might happen when Mom/G'ma/Meemaw had heart surgery at age 86.
My mom was prepared – she was ready to go home if God called her. Though the stroke was unexpected, we had discussed that possibility and what to do, which leads us to #2…
2. Make decisions ahead of time so when you are in crisis, you are ready.
My mom and I talked about her wishes, what to do, what not to do in each possible scenario in regard to her health.
She had her financial and medical power of attorneys in place along with a DNR. I knew all her wishes right down to what to do with the goofy little blue pillow from her grandson, Jonathan, if she didn't make it through heart surgery.
I was thinking about this on the way to work this morning at 6:30AM while driving on icy roads. I had to gauge how long it would take my anti-lock breaks to stop me if the light turned yellow if I was driving on a flat, an uphill, or a downhill road. I had chosen a point of no return at each light – so I was prepared and not faced with a split second decision. You can't do split second decisions on icy roads and have things turn out well.  I had to determine what speed to travel at while on each section of road and look out for other drivers who may be a problem. If we do that kind of preparation on a daily basis in each area of our lives, shouldn't we do it for life's crisises that promise to visit each of us sooner or later?
But then we also have to realize that not all situations are a DIY kind of scenario. Sometimes we must…
3. Enlist the help of others.
If you wait until a crisis comes to garner support, you've waitied too long. Start now gathering your tribe. Reach out, watch, listen, learn, help, support. Develop a support system for you and your family now before you need one. At any given time I have a dozen people I can call for any reason all over the country – actually, more like "dozens." This didn't happen by accident. It takes work, but it's totally worth all the effort you have to put into it. Of course, for others to be able to help you, you must communicate your need or at least let people get to know you well enough that they will know when and what to offer. This starts with getting to know THEM first! Listen more than you talk. Ask questions. Meet needs. Spend time. Be open. Love. Then while you are in crisis…
4. Ask a lot of questions – a lot!
I asked questions before surgery, during surgery, after surgery, during recovery, during rehab, after the stroke, during hospice, after hospice of anyone who was available, who knew anything, or had personal experience. I learned as we went along. In the end it didn't save my mother's life, but I am at peace and know I did everything I could to help her make it. I was able to uphold my mother's wishes and make her as comfortable as possible in her last days by asking questions before making decisions and making plans. I am able to say "I have no regrets," when the doubts and fears fly in the middle of the night. And yes, they will fly even when you've prepared and carried everything through correctly. Doing #1 – #4 will help you have no regrets when the doubts and accusations sneak into your room in the dark of night to attack. Plan on it – they will come.
5. Give yourself time to process after your loss.
This is something I learned after making a couple of too quick decisions. When in the midst of emotional turmoil, your thinking process is skewed. I agreed to things too quickly and regretted the decision days later. Fortunately I learned the lesson quickly and didn't make any big mistakes that will come back to haunt me. When you are at a heightened emotional state, take time to think things over. Adopt the canned answer, "Let me think on it a while," when asked.
I also would like to caution those who are involved in the crisis with the decision maker. I've been fortunate enough to have huge support from my family and friends. Though most looked to me for the answers, they were kind enough to give me time to answer. The hospital and hospice people were also respectful of my position and never pushed, giving me time to come to a proper decision. I spent a lot of time running my thoughts by those who I trusted and had a vested interest in my mother's health.
My family and friends have taken a step back and allowed me to take the lead – giving me time to decide how and when. I will forever appreciate that gracious support and understanding – especially in regard to sharing Mom's things with the family. This is a tough place to find myself. Honestly, I don't want to give anything to anyone, though I know I must.

Sorting Through All Her "Stuff"
I will box up the things Mom wanted to go to each of her children. Those things will go to my siblings, with discretion given to each to decide what items we want give to our kids, her grandchildren. If a certain thing was earmarked beause of past promises by Mom, that will be made clear on each item with a sticky note.

For the items she didn't tell me what to do with, I will look through and take pictures of the things I think my siblings might like to have and text them to find out if they want it – the things they choose will go in their box. It gets a bit tricky when your siblings live in different states. But since we plan to get together at a family reunion honoring Mom in July, this will give me time to get it all together.

My sister and I will divide up Mom's jewelry. I will get items appraised before giving anything to the grandkids. Years ago my sister and I decided who would get her wedding ring and who would get her engagement ring. Those along with Dad's wedding ring went into our safe as soon as she passed. Some things are innately precious.

My eldest daughter and I will go through her other personal items. Those will go in boxes for my siblings to go through first when we get together in July. We will try to find an older lady that could use her clothes. I would like to be a blessing to some sweet lady. Mom would like that.

For those grandkids and great grandkids who lived nearby and/or had a close relationship with G'ma/Meemaw, I will choose some items that mean something special to them. They are the ones who feel a keen loss.

Example: Jillian, my youngest daughter spent hours in my mom's sewing room making banquet dresses during her highschool year. She took home G'ma's wooden thread caddy that hung on the wall for many years.
A true story:
My mom never liked to tell people she lived with us. She was fiercely independent and for some reason she thought it assalted her independence to say she lived with us. Even her sisters wondered about where she lived – she was so vague. She would tell people that she lived in an apartment in the same building with her daughter, or that her daughter and son-in-law lived with her. Once while in the hospital she told a doctor that she lived in the same building as her daughter in the apartment below. Bahahaha!  All of this was true. Yet, we found it so funny!
Oh Mom, life will be so boring without you around!
I leave you with this one thought:
Life is not always easy or fair, but with the proper perspective it can be a joy. When my mom got older and her health was failing this past year and a half, it felt like she was sucking the life out of me. I was busy every moment with not only my stuff but also caring for her needs. Some days I didn't know if I was coming or going. BUT, it was OK. She was my mom and I would do whatever it took to make sure she was OK. This is a decision I made a long time ago and do not look back with regret. Those people in your life who are important to you must be our priority. Accept it. Rejoice in it.
Just do it.
Now, go give your mom a hug.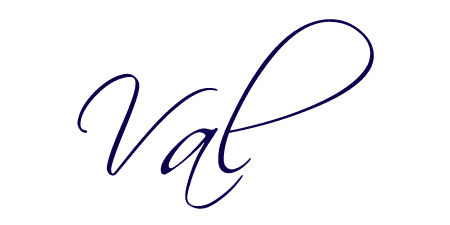 If you've not done so yet, please read more about this story – I'd like to encourage you: