This Christmas season is different for our family this year. We are a family in crisis.
There will be no chestnuts roasting on our open fire this year.
Normally I would be writing a post about our Christmas Home Tour complete with staged pictures of my home in the middle of Christmas celebration.
(Last year's Christmas Home Tour)
It's what we do as DIY bloggers. We decorate and then share it.
I had it all planned.
I did manage to get my tree up and most of our gifts wrapped.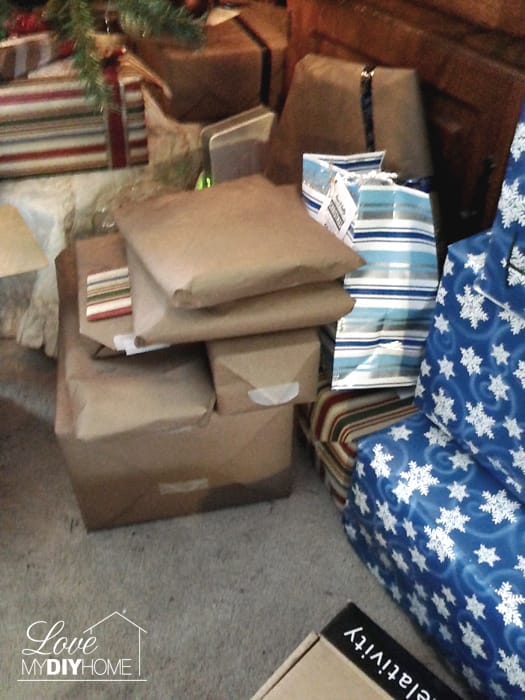 Then crisis walked through our front door and wouldn't leave.
(The Ultimate DIY – Saying Goodbye to Your Mom)
There will be no last minute holly jolly Christmas shopping running around town in the midst of all the hustle bustle that I love so much.
I did manage to hang a little Christmas tree ornament my DH brought home from one of the students on my way out this morning.
My Christmas garland that broke 6 days ago is still pitifully laying there as a reminder of more important things.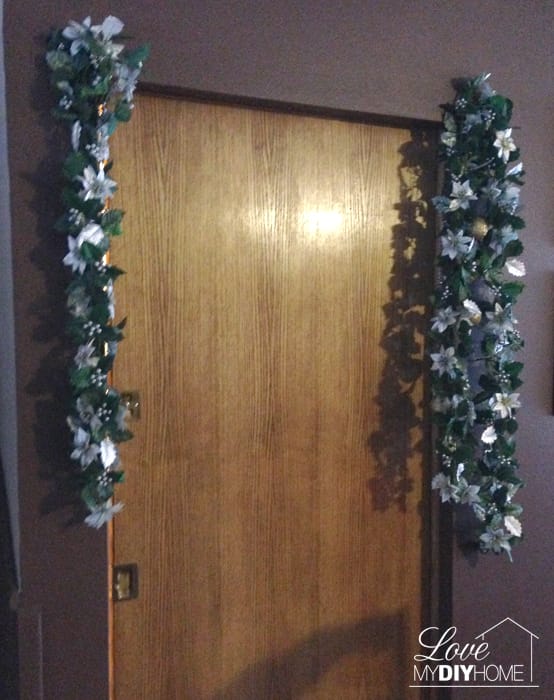 The words children laughing, are being replaced with children sobbing.
(hang on, it sounds bleak, but please stick with me and read all the way to the end)
Instead of the typical pre-Christmas activities we are sitting at the foot of my mom's bed in a hospice house listening to Christmas Carols with our earbuds so we don't wake her – feeling ever so thankful that family is near.
Today our "hustle bustle" was trying to get out the door with the day's food stuffs and reserves before Mom woke up.
We need her to know we are there walking through this valley with her hand-in-hand.
I want to share a few things with you that I think are significant.
1. The compassion of others does make a difference.
2. The valley isn't scary when God walks with you.
3. A proper outlook in life will carry you through the dark valleys.
4. When you look at others' "perfect homes" and "perfect families" realize that's not real life. It's only a snapshot of a brief moment in time that they are letting you see. Life/death, happiness/sadness, success/failure, gain/loss, excitement/boredom are all a part of life and we need to prepare for the best and worst this world has to give.
I could have decorated up my house and taken pictures and written a great post about the holidays but I feel it is more needful to show you real life – everyone struggles. Life isn't perfect.  Life is hard. Life doesn't always turn out like you planned. In fact, it seldom does.
5. In all the craziness of life, don't forget to value those around you.
6. Life and death go hand in hand. Embrace life and plan on death. Don't get caught unaware. Settle your eternal destiny before it's too late.
7. Sometimes life stinks.
But that doesn't mean we can't have a great life full of excitement and satisfaction.
It's all in our attitude.
DIY isn't always about projects.
Sometimes it's about a way of life.
Only you can decide to be satisfied and even excited about the life you have – even when facing a great loss as we are this week.
God is good – all the time.
Merry Christmas. May this season find you grateful.
I am.
More in the series: