#sponsored
I've seen many upcycles, but this type takes the cake. It's just amazing to me to see what paint and a little ingenuity will do. So many pieces are tossed in the dump because they are outdated and/or in bad shape. But...I had a vision for this one.
Here is the before. We got it at a ReStore in Michigan for $5.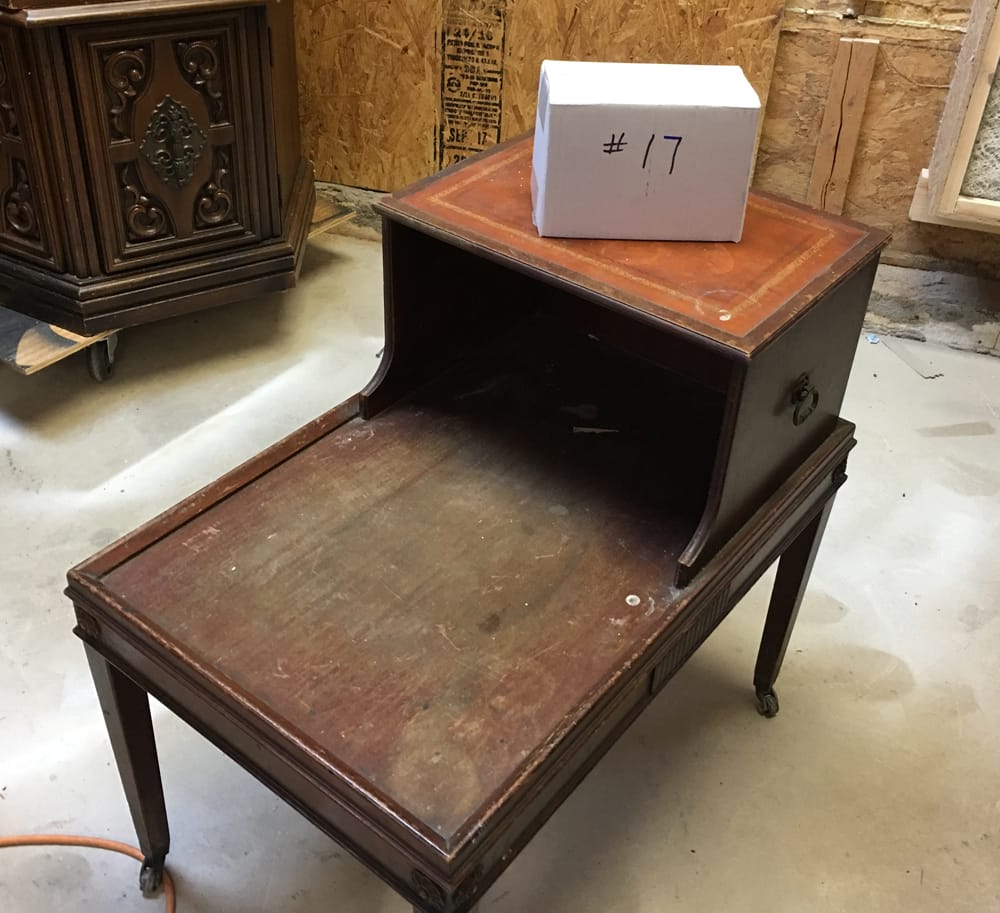 It was obviously very old. The casters were caked with years of crud & were very tarnished. The leather on top was in decent shape, as was the rest of the body. It just needed sprucing up.
I decided to make it into a Lego table for my grandkids for Christmas. I didn't want to go with the traditional primary colors, so I chose period appropriate colors with a few extras to make it special.
Using (afflinks) vinyl spackling in a cake decorating mold, I make "stone" corner pieces and a "wood" walkway. Then I painted a scene and built a little Lego workshop complete with men and vehicles. IMAGINE and CREATE adorn the sides, by raised stenciling and are painted with a metallic. The original drop pulls keep it real.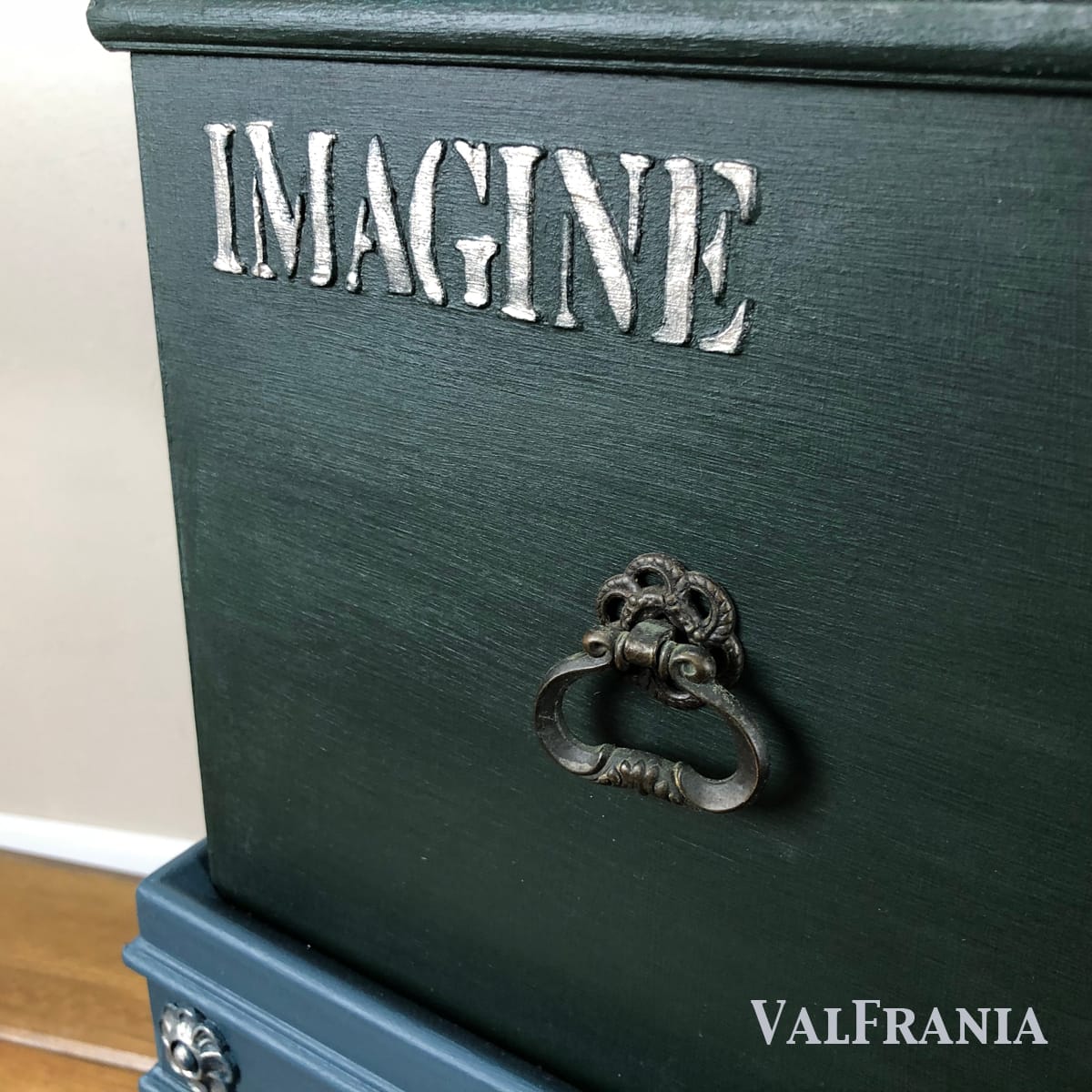 It is top coated with Polyvine satin with a little dry brushing on the little ornament on the side. Two Lego play grids sit on the bottom shelf and a basket slides right under the top to hold more Legos.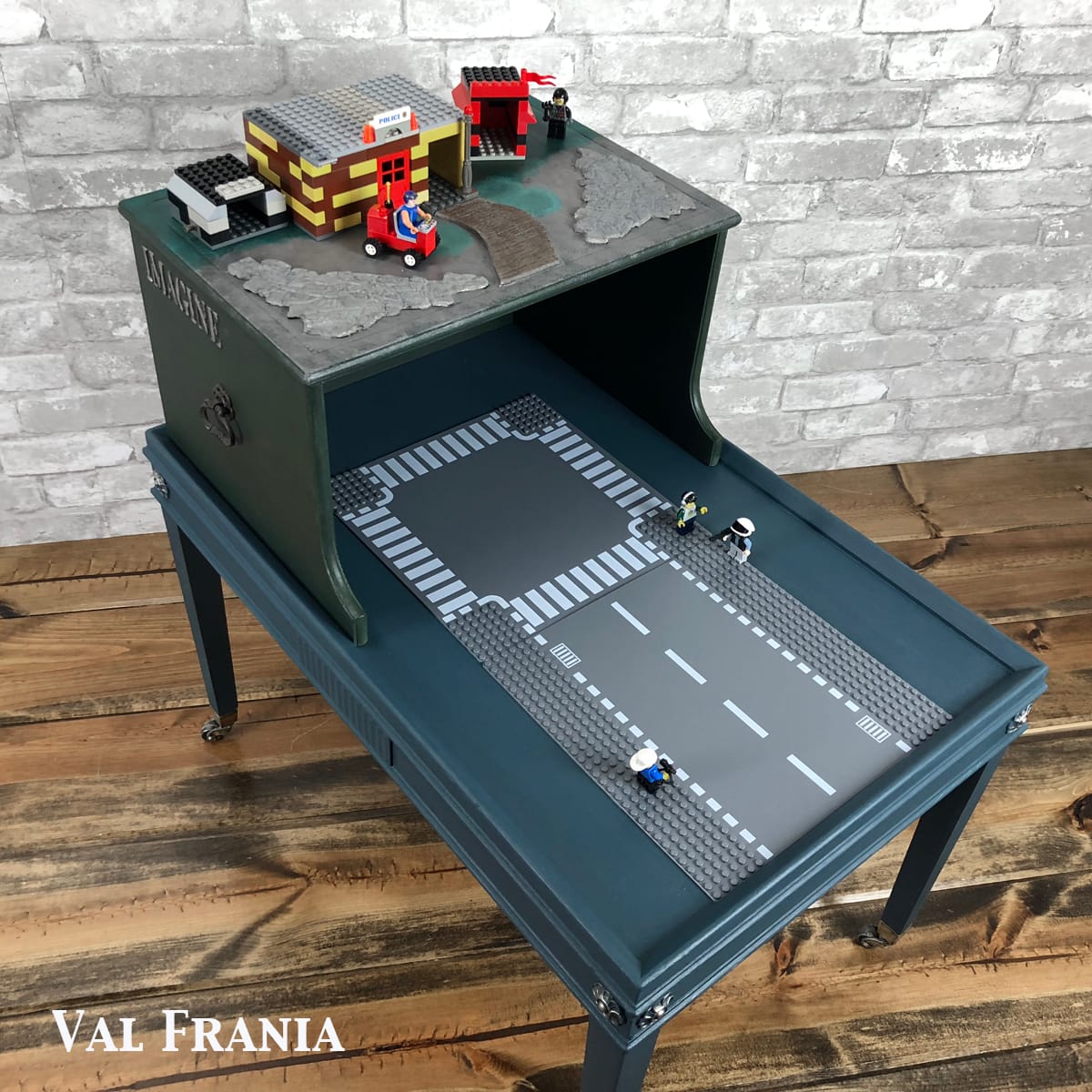 (afflink) Pure & Original Classico is similar to a traditional chalk paint, but I find the quality to be superior. It glides on smoothly and has great coverage. Though easy, this took a lot of prep and the detail work took a bit of time as well. But the outcome was worth the extra effort, especially when I saw the faces when I brought it out Christmas Eve.
If you'd like to learn how to do all the steps to redesign or upcycle these types of projects, go take a look at my main site, ValFrania.com and check out all I have to help you redesign and flip furniture for either a hobby or business. I have a free furniture flipping FB group, membership for flippers called Furniture Flipping Blueprint, an online store called The Red Shed and a Newsletter. You can find it all here.
Thanks for visiting,