"Beauty is in the Eye of the Beholder." We say it, but do we act like we believe it? We should. We are all different. We all have opinions as to what we think is beautiful and we ought to apply that in every respect, whether it's about nature, people or things.
Showing grace - It matters in our relationships online and off.
In our group, Furniture Flipping Forum, Jacquelyn Marie, of Refreshed Home Designs, posted a bright green dresser. Her story was interesting, so I'm sharing it with you today. It's important to see other's perspectives when it comes to art.
Some on the forum liked it and applauded her, some said it wasn't their taste but agreed it was her choice to paint it however she wanted. One member was very rude and I had to delete her comment.
She is no longer a member of FFF.
There are some very famous artists that I like and others I wonder how they ever got famous, yet they are. Monet and Michelangelo in my opinion have painted some beautiful things but Picasso? No idea why his renderings are even in the category of "art".
We just need to accept the concept, "to each his own".
 Here is the "before" of her piece and then her story:
I wanted to post this to tell really a story that will apply to every flipper here one day.

I bought this dresser; it's solid mahogany. People said, "Don't paint it..." Others: the majority said, "Paint it white." For whatever reason, I decided to painted it green! I was told several times what a mistake I made and nobody would buy it. LOL!

I absolutely loved it so I didn't care and decided to find a place for it in my home, but never did. It sat in my storage room and on my Etsy for 3 years. I priced it at $900 so nobody would buy it. Well... someone bought it!!!

Every piece has that one buyer who will love it. So if you love it, leave it as is. But if you post a piece on here and ask, "What do you think?" Be prepared for answers you may not like! You just asked everyone's opinion. Don't be offended, don't be upset. But do learn from how other people see your piece. Then if you just love it, leave it alone. The beauty of paint is you can always change it if needed!

Every artist's vision is their art and I appreciate that artistry too. But when you ask people's thoughts you WILL get people's thoughts, so don't be offended! I can't tell you how many times I was told this is ugly. In fact, my 19 yr. old told me it was ugly again last night. He suggested maybe I paint the distressed areas to make it look better before shipping it.

So my quirky funky green piece is heading to Baltimore on Monday. The buyer paid $1200 with shipping. It was worth it to me to hold on to this piece to find someone who will love it as much as I do. So if you love your piece ... love it and leave it! Every piece will eventually find the right buyer!

If you like this piece:

It is painted in Anne Sloane Antibes green, distressed and glazed with brown on the body. The top is stained with Valspar walnut and sealed in a satin by Valspar. ~ Jacquelyn Marie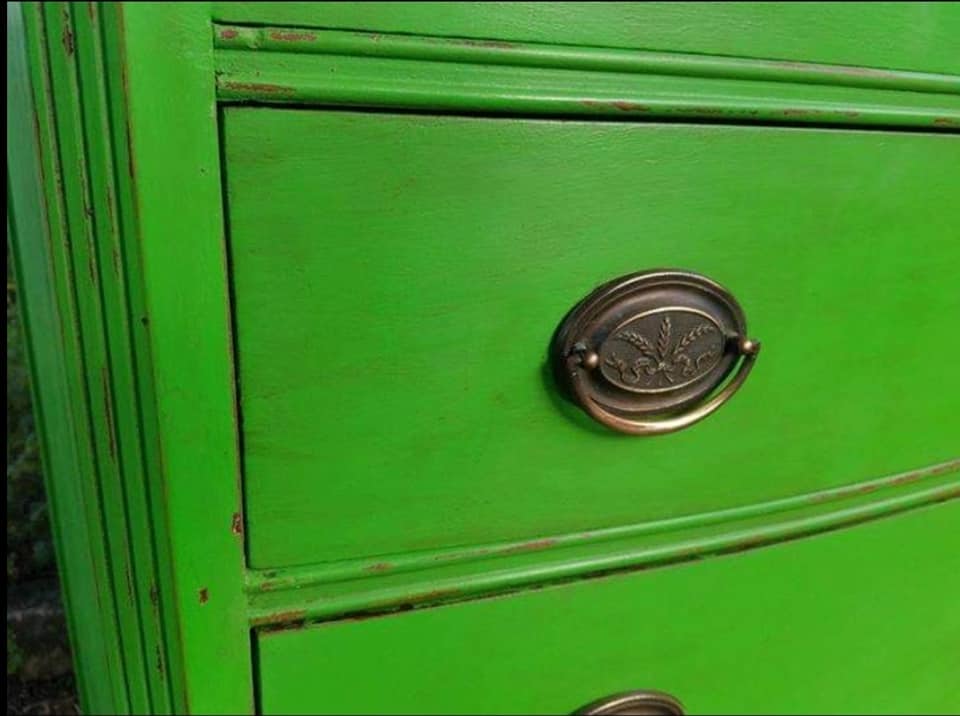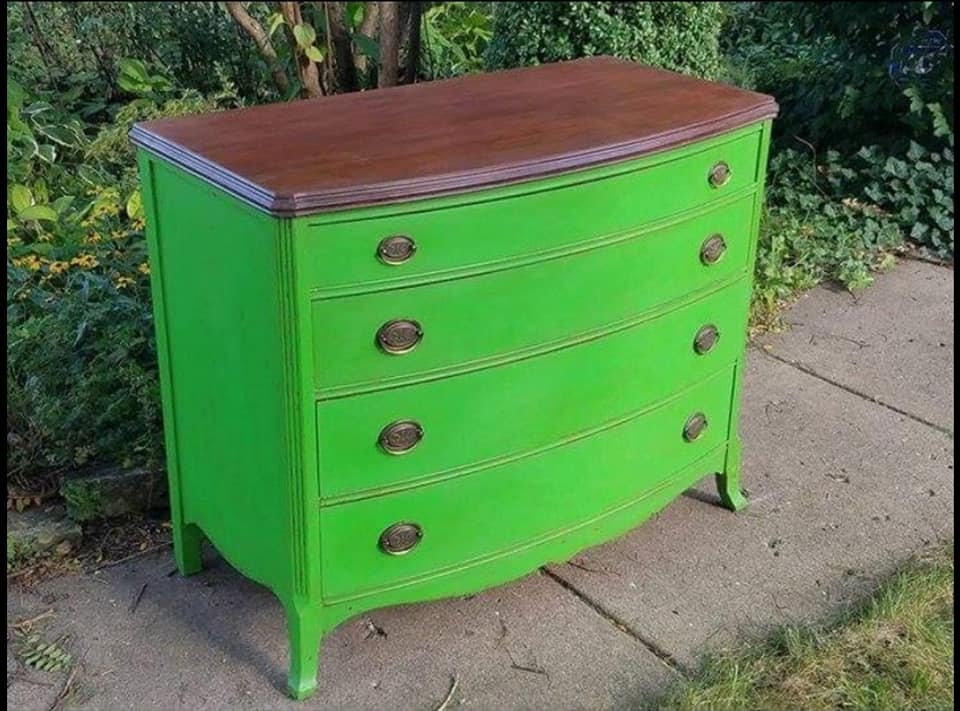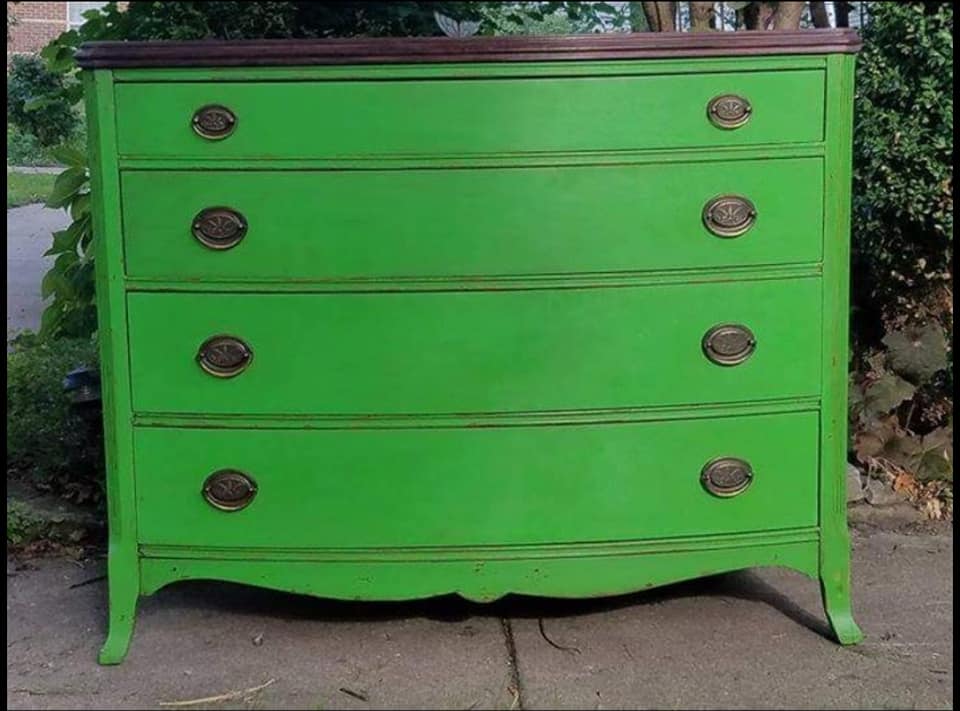 Have you ever taken a risk and gone with your artsy side, enjoying the experience without worrying about a buyer?
Try it sometime if not. It's fun!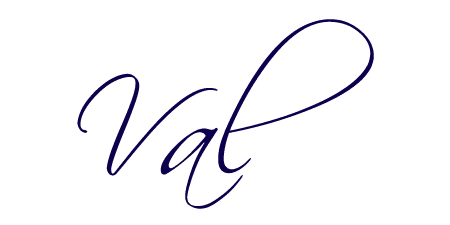 Want Tried & True Tips?
Subscribe to the DROPCLOTH and get weekly tips in your inbox. Or, if you're ready to learn all the ins and outs of what it takes to be a successful furniture flipper, come join our online community.