#sponsored
ART- noun
plural noun: arts; plural noun: the arts
1. The expression or application of human creative skill and imagination, typically in a visual form such as painting or sculpture, producing works to be works produced by human creative skill and imagination. creative activity resulting in the production of paintings, drawings, or sculpture.
2. The various branches of creative activity, such as painting, music, literature, and dance.
The 10 Foot Amish Table Had to Go
For years we ate as a family of 17 at a 10 foot Amish made oak table with 4 leaves and claw feet. It suited our purpose, but when we went from a huge brood to an empty nest, that table became obsolete. We bought it in Shipshewana, an Amish town in Indiana for half the price anywhere else. Isn't it funny hnow a treasure can turn into an albarross when it no longer fits our lifestyle?
We seldom ate at that table in our new house after we moved and it was always in the way because it was so big even without the leaves.
I just mentioned to DH that I wish I had a smaller table and low and behold, I found a set with 4 chairs and a table just like I was picturin g in my mind on FB for $100. We got a free table recently and paired with the chairs we didn't need sold for $75. So, I ended up getting my new table for just $25. I will redo the old one, pair it with the chairs I got with the new one and more than make all of my money back (including the outlay for the big Amish oak table).
I always have a story behind my pieces. I think that's partly why I like to upcycle and re-design. It creates a memorable story that makes each of the rooms in our house special. Like the chairs I have for this new table. I had looked for nice chairs for years. I wanted something stylish and sturdy, comfortable and in the dark and light brown hues I have around my house.
One day I was looking through our local furniture store and I saw these chairs on clearance for $35. Yes! $35! And they EXACTLY fit the picture I had in my mind. There were only three so I asked the sales person to call his other stores and see if they had any. We found 4 more and now I have 7 for the price of what I would have paid for one or 2 at full price.
Do you find happiness in things? I don't mean possessing things or having "stuff" but in the story behind them. I do. Perhaps too much, but if a "thing" can bring a smile to your face because of the memories or blessings attached, is it not a good thing?
Here is the table "BEFORE"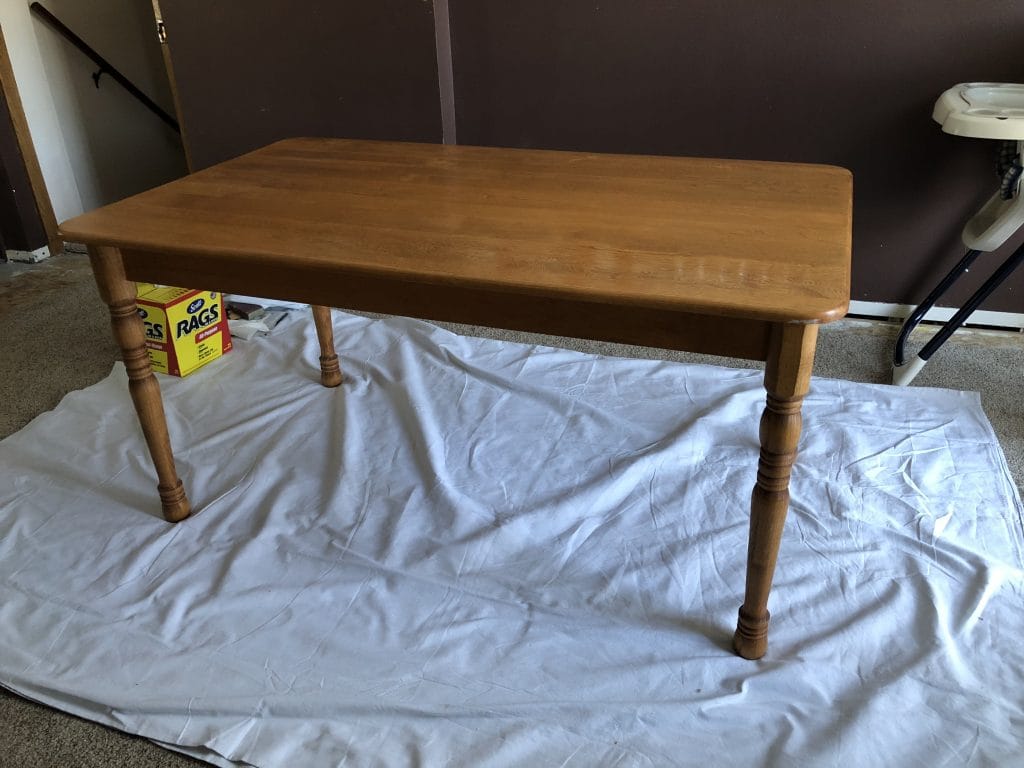 Since this one was for me, I only had to decide what I wanted, not what might sell. It's the best kind of project. You choose your colors, your style and don't have to see it go out the door after all your hard work. You get to KEEP IT!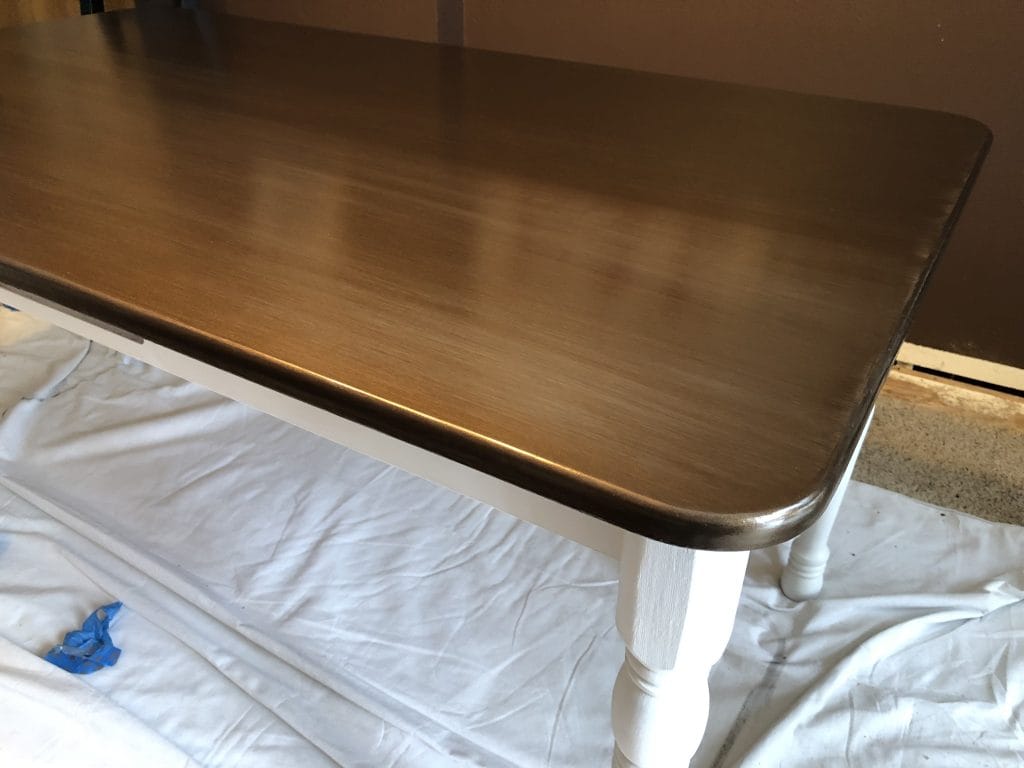 The top was first protected with Minwax Crystal Clear wipe-on gloss polycrylic for durability, then I used the satin. But the ended up being streaky no matter what I did. So I went with a tried and true product, CrystaLac's satin water based polyurethane. Bingo. That sealed the deal.
I know I say this a lot, but it makes me smile whenever I walk by...it makes me smile. Isn't that what art is supposed to do for us? Make us smile? You can define art any way you want, but I say art is a beautiful "thing" that is created out of our creativity is truly "art".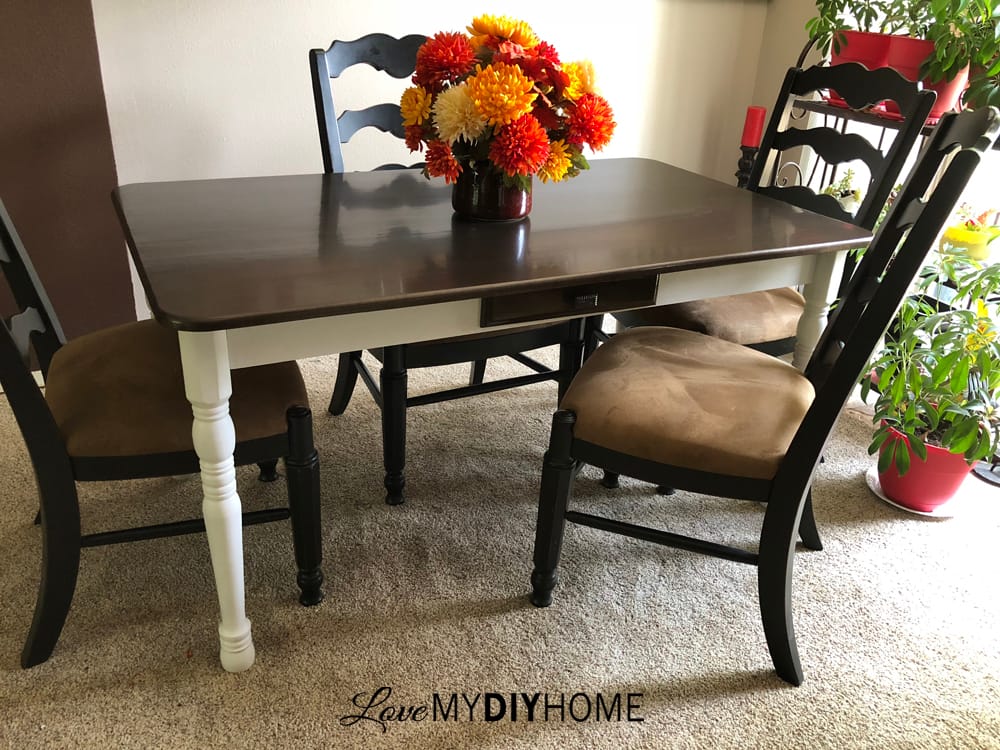 I elected to keep the glossy shine on the drawer and added new hardware.
Have you refinished or re-designed any pieces for yourself lately? I try not to be like the cobbler whose children had no shoes. We need to enjoy our craft, personally. Our home should reflect our passion.
Tell me about one of your re-designed pieces - do you have a romantic story to share? Did you get a great deal or turn out an amazing piece that makes you smile?
Check out my new store! Just click the poster below or go HERE.
XXOO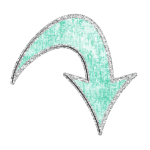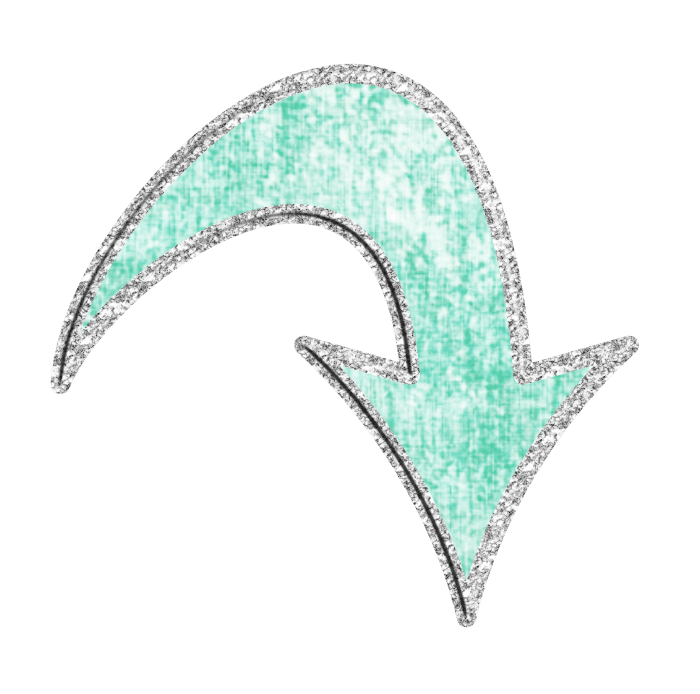 * Disclosure: This post contains affiliate links. If you buy anything after clicking on one of the affiliate links, I receive a small commission of the sale. The cost to you is the same, and I only link to items that I think would benefit my readers. Your support of this blog is greatly appreciated! This post was sponsored by Pure and Original and CrystaLac by supplying some of the products for this project – Thank you!