A Night Stand Named Darbi
Occasionally I get to keep one of my projects. It's super hard for me to watch my pieces go out the door when I sell them, but I comfort myself when I look down at my hand holding the cash! LOL
This one came from a consignment shop we visit every couple of months. I thought it perfectly fit my daughter's description of a side table she was looking for and the $12 price tag fit the bill too. But of course, "Best laid plans of mice and men," as it turned out it was too tall. So sad for them, yay for me! It now sits next to our guest master king size bed.
Here it is before: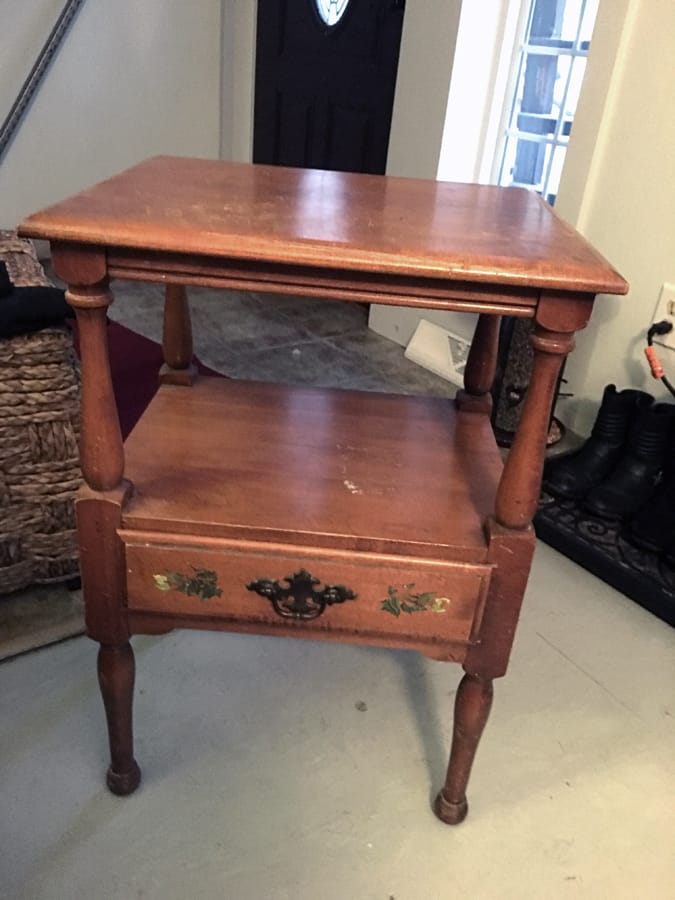 White is a Fave of Mine
I used (affliliate links) CrystaLac's white satin and this was my second time using Retique It with the graining tool. I also used CrystaLac's Super Premium polycrylic, which gave it a nice satin sheen over the white and after staining the Retique It with Varathane in Kona, I top coated it with General Finishes Gel Wipe On Poly.
Look at that grain. Sweeeet. You would never know that I created that grain with a little help from Retique It and the tool. I have to admit, it's a fun process. And so easy. Fun and easy are a good combination.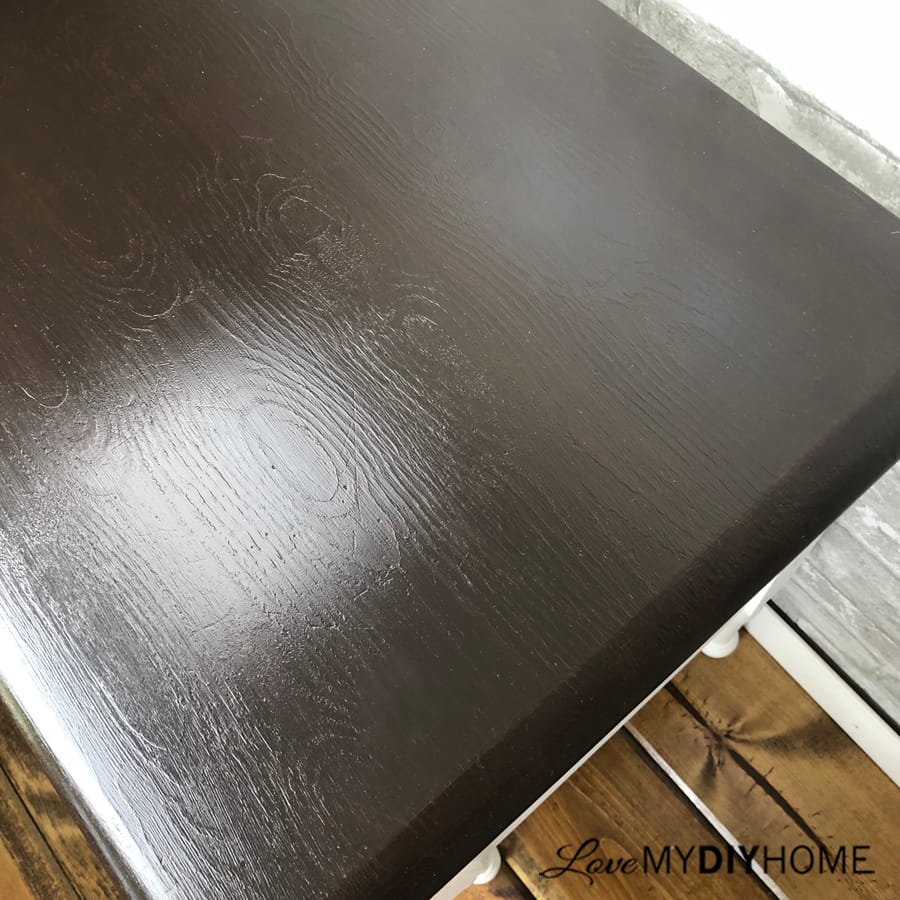 To add just a touch of color and character, I mixed up some (afflinks) General Finishes Coastal Blue Milk Paint with CrystaLac's grain filler to create a navy gel glaze for the drawer front. I thought about doing the whole thing but after seeing it as just an accent, I decided the drawer was enough.
Adding hardware from Hobby Lobby finished it off.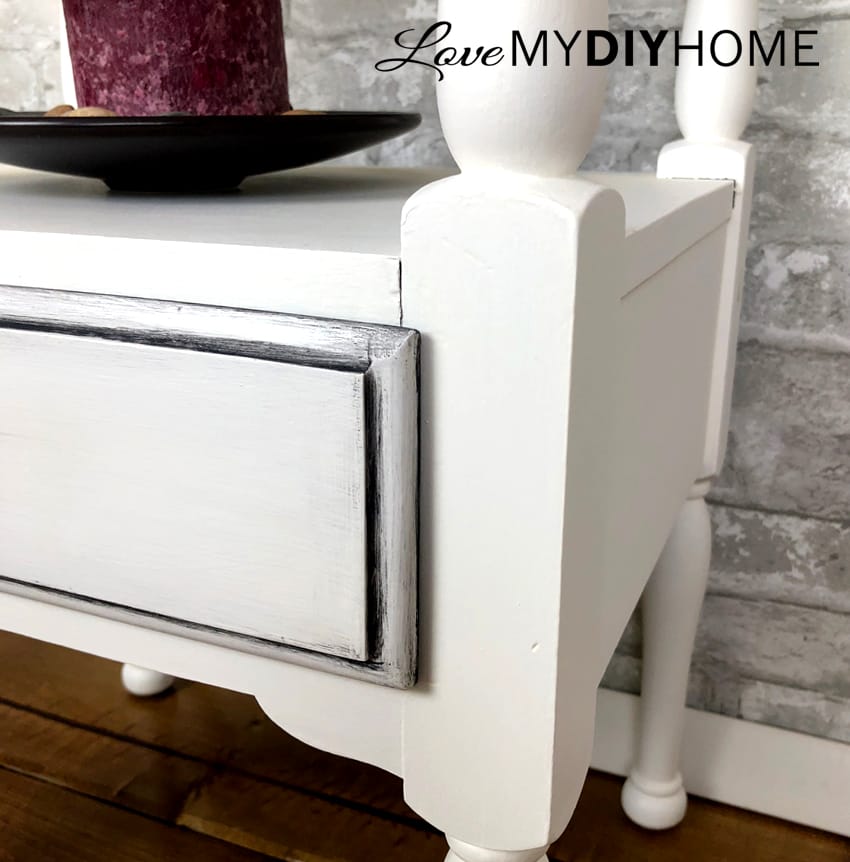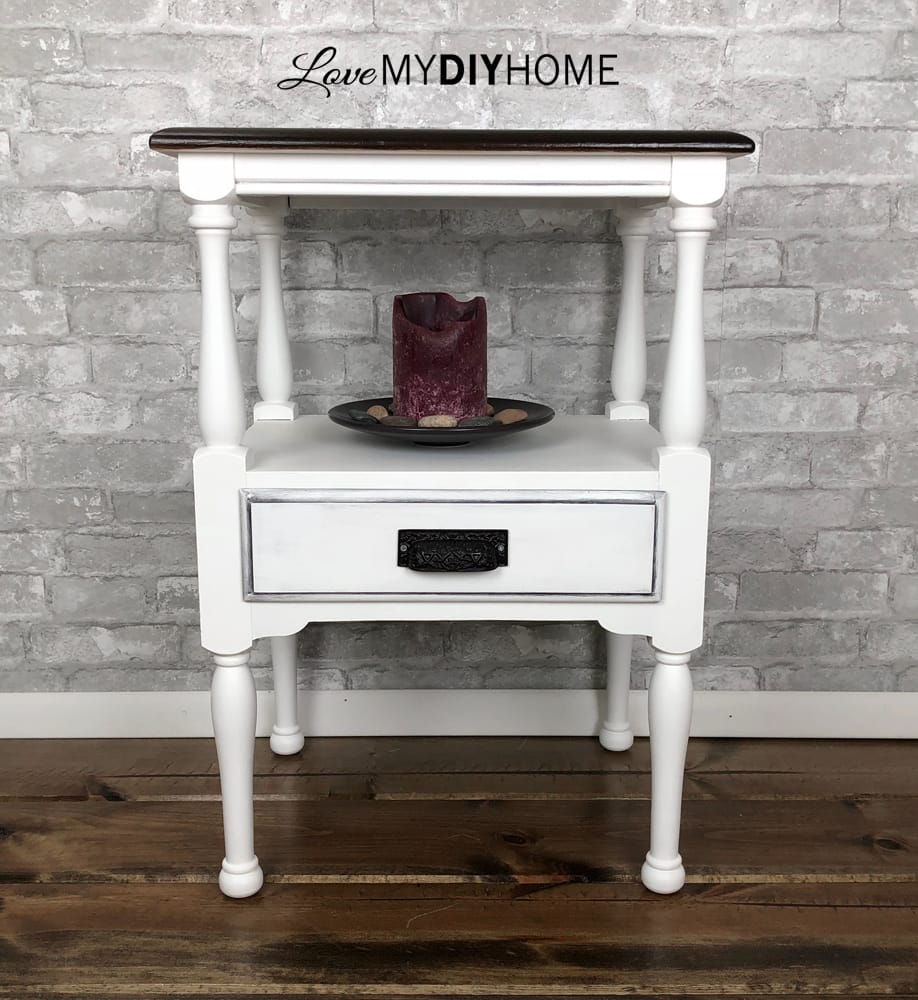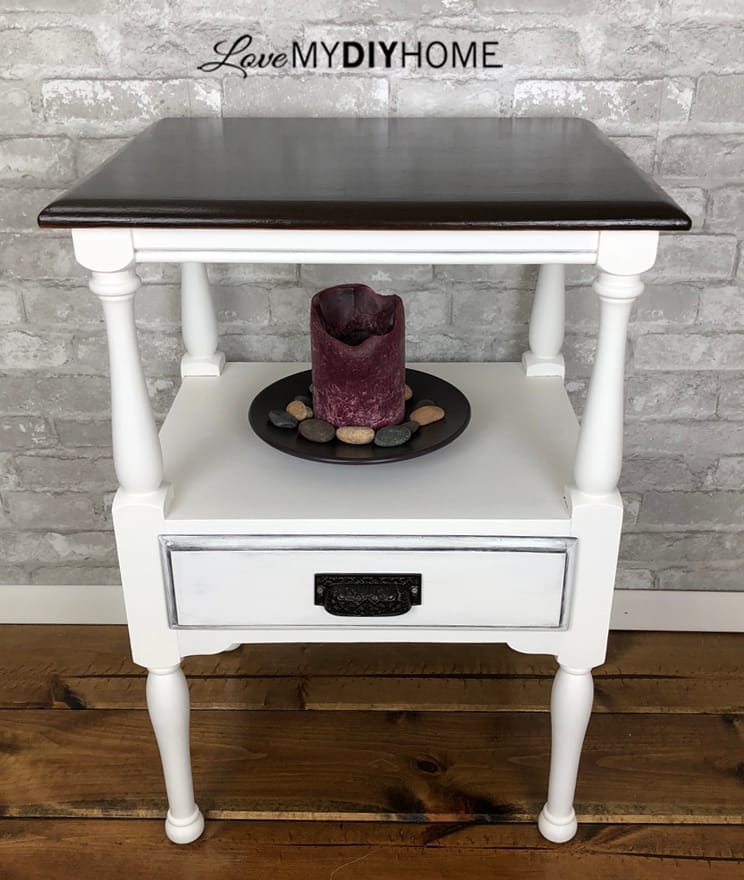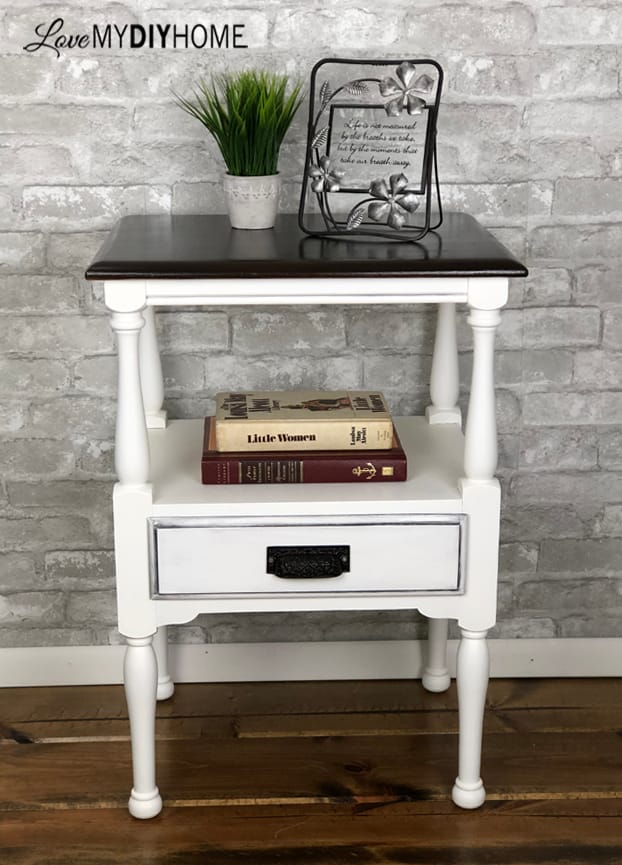 This project would have been easier if I had primed it, but I wanted to give the CrystaLac a chance to show me how well it covered. It was pretty typical of other acrylic paints. Many hate painting their furniture white because it takes a lot of coats to cover, but to me it's worth it to get a nice white piece out of the effort. Combine it with a dark stain and you have a winner.
CrystaLac and Retique It have become some of my favorite products.
If you are interested in furniture re-design, you should come join us in our Facebook group, Furniture Flipping Forum. We have over 38,000 members! It's a great place to start your furniture flipping journey and connect with others who love furniture re-design. You can find me and all of my furniture ventures at ValFrania.com.
XOXO