Since I spend 99% of my time in my home, I LIVE in my home. It's what I see when I wake up, work, play, relax, cook, eat – you get the idea.
It's my sanctuary. It's my castle. It's where I AM all the time. It was especially true this past year. Don't get me started…
We have made over almost every room in our 4 level home. We've also done a lot of work on the outside too. This house and grounds were a disastrous mess and it's been a challenge to make it our own.
Our top level has two master bedroom suites, and an office (have a peek at this web-site to find the best office spaces around your locality). It was originally 4 bedrooms, but you know, I had to make it mine, complete with moving walls. One of the bedrooms turned into our very large walk in closet making our second master where we reside and the other master, which is the original master is now reserved for our guests.
The other bedroom is now our office.  Originally it had a set of bookshelves on one wall that were very dark and not very pretty. We took them out and this wall was my playground for a couple of weeks. I needed an area for a mind map and this was the only wall we figured would work and would be easily accessible. My DH went to work right away – bless him!
Here is a before of the wall I wanted to dedicate to my business and make the area "happy." It was really sad, so very sad to start with.
BEFORE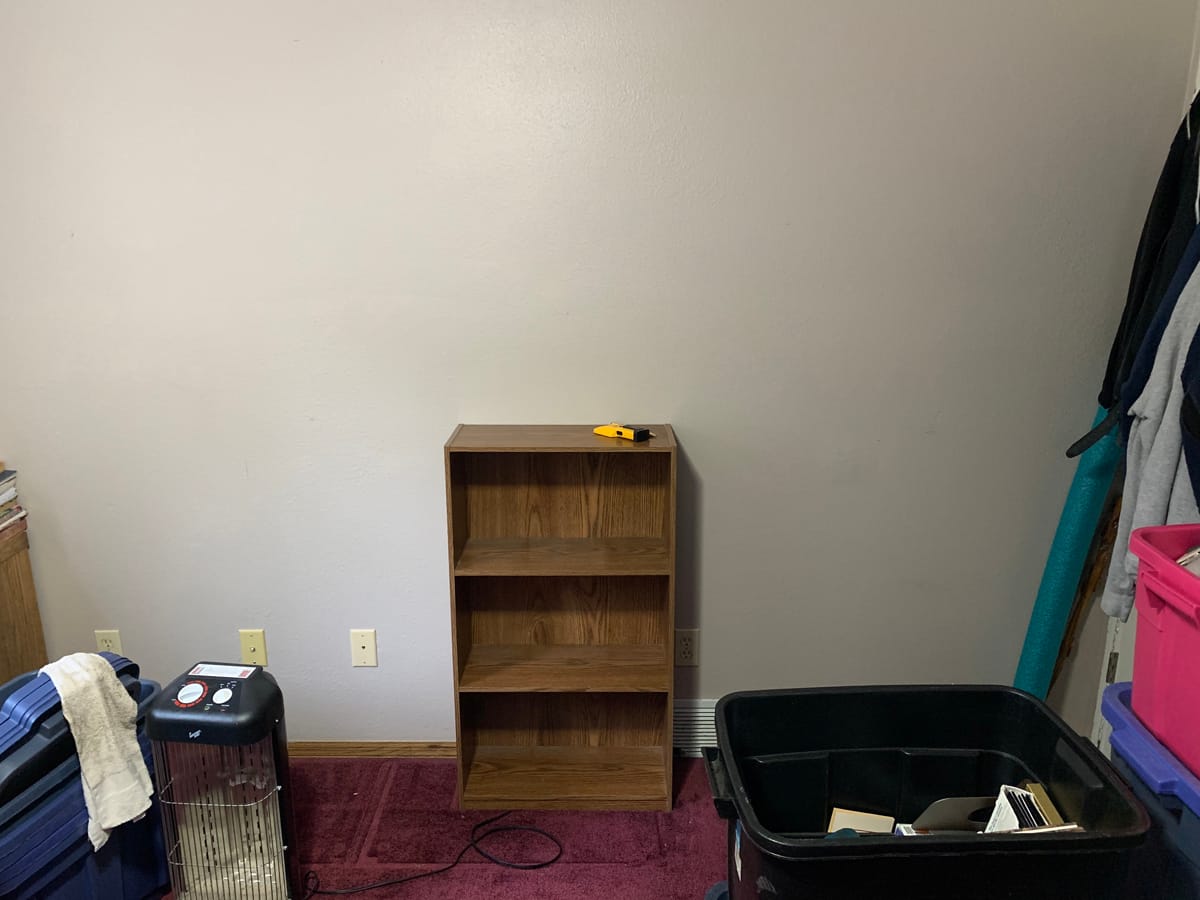 Both DH (dear hubby) and I share the office. Since it was messy, dingy and boring, I didn't enjoy being in there, so my desk just collected paperwork and other office stuff I needed out of the way. I've spent the past few years just doing my work on our loveseat on my laptop, which is our second level where we have our eat in kitchen and living room.
The next level down is the mother-in-law apartment that my mom lived in originally and later my DD and her DH. It is now my craft room, show room, workshop/kitchen area and craft room. My laundry room is also there. Mark says I am slowly taking over the entire house. I believe he is right!
The next level down, our fourth level is our grandkids playroom, complete with ping pong table, shelves full of toys etc. and off of that are three rooms of storage, furnace and pantry. Ensure consistent warmth and comfort with our reliable and professional furnace service.
One day, I'll do a video of our house, once I am completely done, I'll do a walkthrough. It's really coming together.
First move – clear out the wall area. Second, paint some cheapo bookshelves that are just the right size and we've had forever.
I used (afflinks) Rustoleum 2x Painter's Touch Spray Paint in Coral in Gloss and Lagoon in Satin from Fleet Farm (on sale for $3.50) and for the stenciling, I used Master's Touch Acrylic Paint from Hobby Lobby.
THE BOOKSHELVES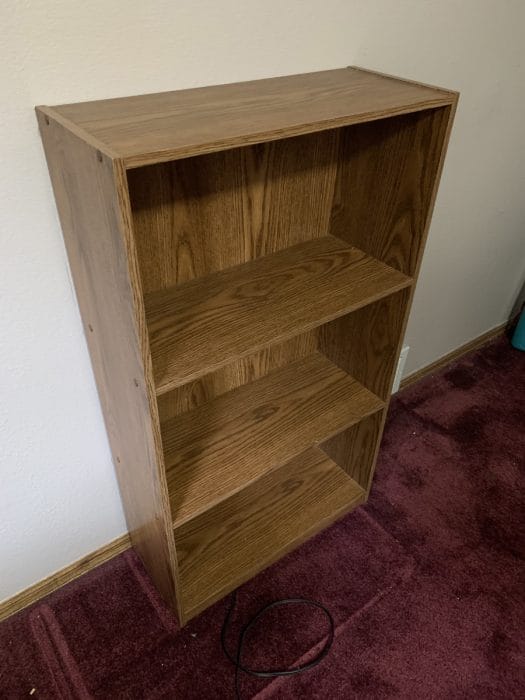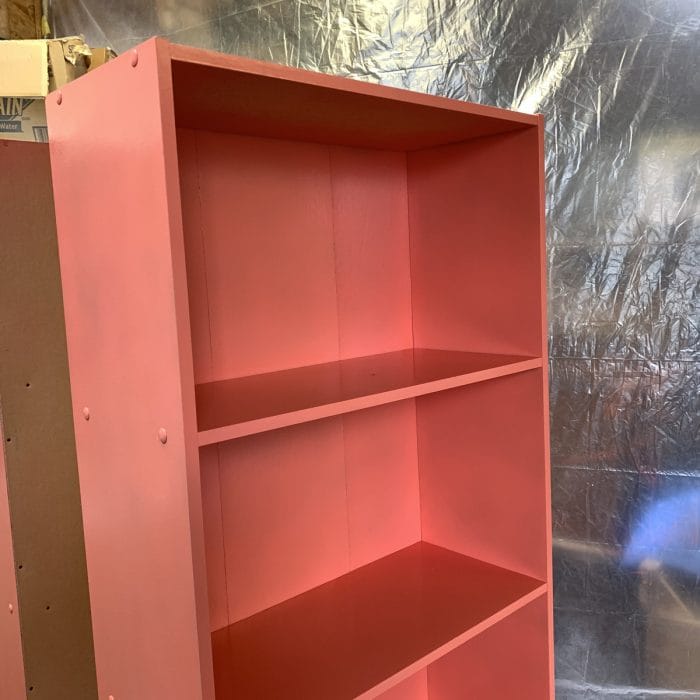 Two coats of the coral – be sure to read the instructions on when to do the second coat.
And then just randomly spritz'ed the lagoon color in a few spots for a background.
I painted a little basket for my pens beforehand to test out my colors using the Lagoon for the base color and spritz'ed the orange. I stenciled to match the Lagoon spray paint randomly on the bookshelves to bring in some happy color to our office.
THE MIND MAP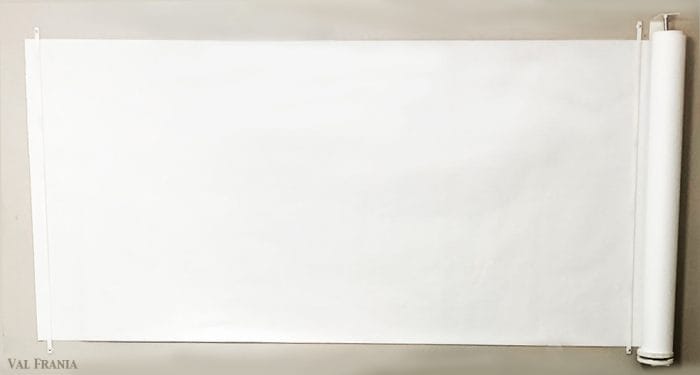 My original idea for the office started out with wanting a mind map – somewhere that I could put my thoughts down on paper to explore different ideas for helping furniture flippers. I run a membership for furniture flippers and I'm always thinking about them and easier ways for them to find the information that I have available that they needed to be more successful, quicker and gain more confidence. It's called Furniture Flipping Blueprint.
I also have FB groups, Instagram, this blog, etc. So it can all become quite challenging to manage it all. Hence, the mind map.
DH and I brainstormed for a few weeks and he came up with the idea of having a roll of paper that I could write on, tear off, and start over. It also will come in handy when the grandkids come over and want to get creative.
He came up with a roller system. The roll of paper sits on a roller to make it roll easily and is held in place with a piece of metal that he bent into shape to hold the paper. He then used two thin pieces of metal to hold the rolled out paper in place and so it can be torn off at the end. He spray painted the metal pieces to blend in.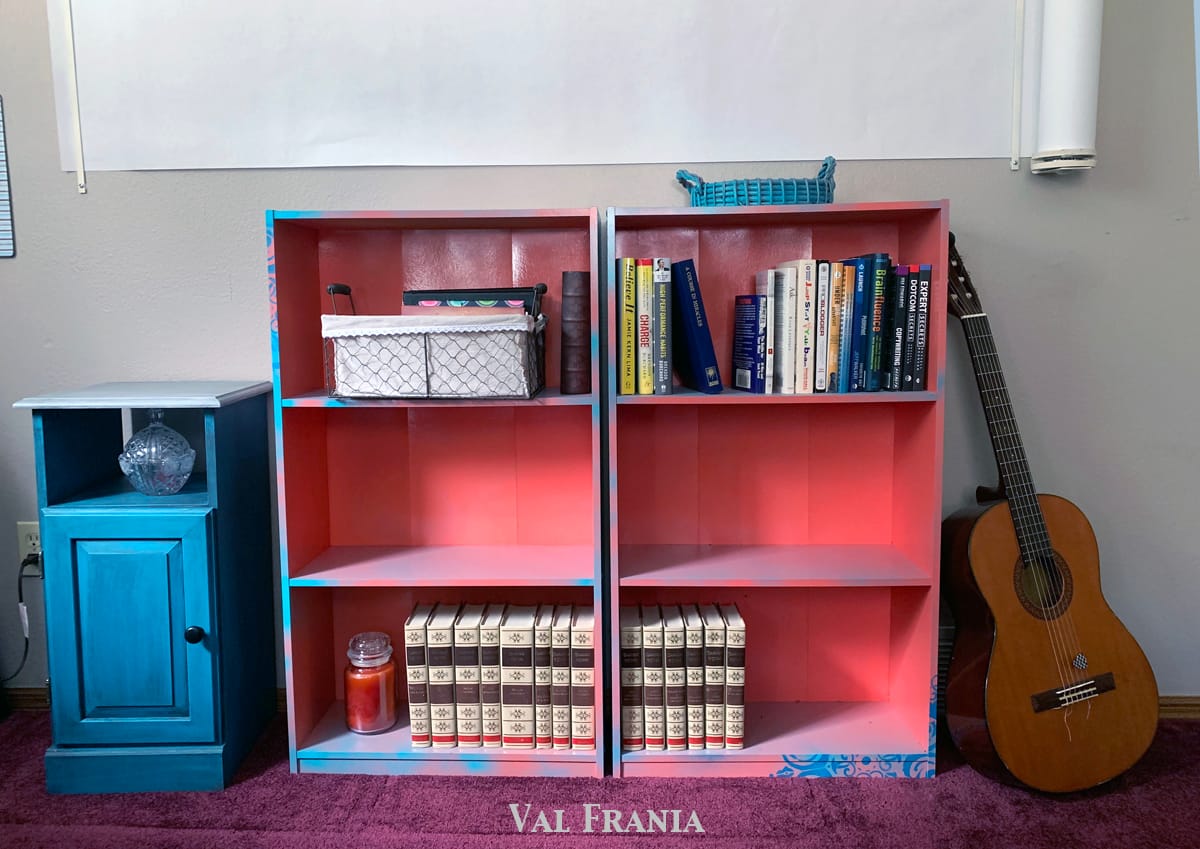 The roll of paper is right above my bookshelves, which are not too deep that I can't reach over them and write. And of course I had to decorate my bookshelves and make them pretty as well as functional.
Other parts of the office got a makeover too. I won't show you DH's side…we're still working on that.
A ROOM WITH A VIEW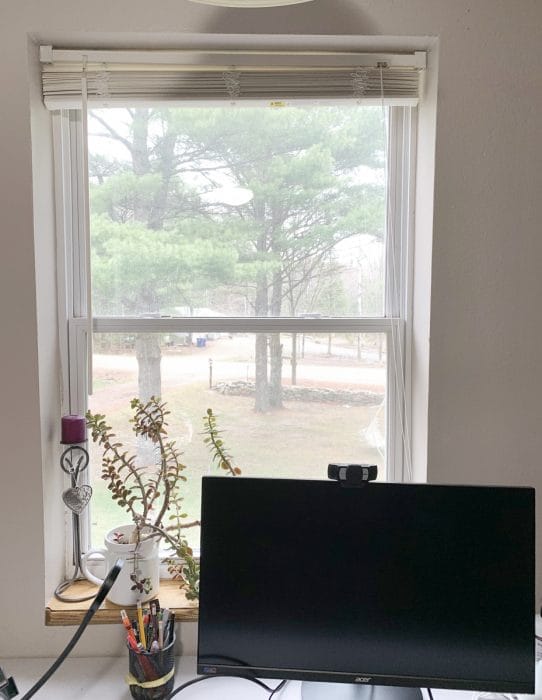 I have a really nice view outside with a window right in front of me where I work and to the right I have some fun things to enjoy too. I'm a very visual person, so pretty things help my outlook and inspire me.
I also need a clean workspace or I just can't get going.
THE DESK
The many cords scattered about really bug me, so I'll be working on making them less noticeable. DH bought me that nice big monitor, so I now have two to work from, my laptop and the new one that is amazingly big (bigger than DH's!) He's so good to me.
And of course, I'll be adding and subtracting to make it more "me" and make changes to the layout, add photos, a shelf, etc. But for the most part, I'm pretty happy with the over all look. I've been working in my office two days straight, which is a record for me.
THE CHALLENGE
My Blueprint members are in the middle of a challenge to make their spaces theirs by cleaning them up and making them useful and "pretty" however they define that.
It makes a difference in your day if you enjoy your surroundings – especially if you are a very visual person, which most creatives tend to be.
It's sure made a difference for me.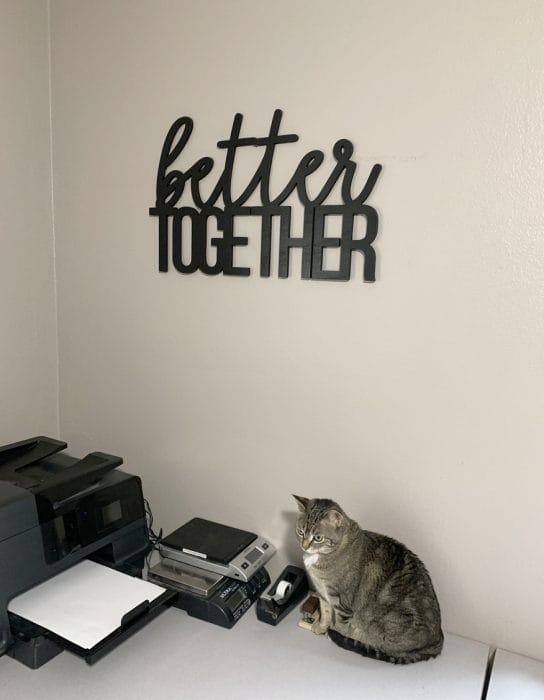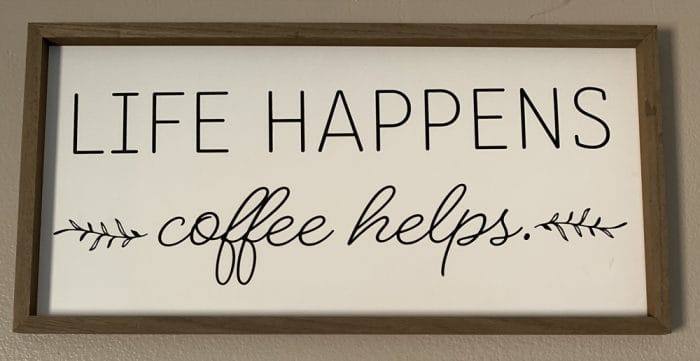 I found these two signs at Hobby Lobby at 40% off for their Spring Sale. "Better Together" is our tribe motto, so I was so happy to find it that day. Mia agrees that we are "better together" too. She spends most of her day on my lap or trying to get my attention if I work too long without taking a break.
THE WALL OF INSPIRATION
What projects are you working on? Have you made your home into your own special hideaway yet?
If you are a furniture flipper or would just like to learn how to paint and redesign furniture, come take a look at Furniture Flipping Blueprint and sign up: Furniture Flipping Blueprint.
Thanks for visiting,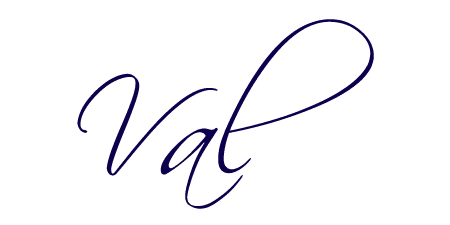 P.S.
The plant on the window sill became a challenge to get my attention for Mia. Apparently she's feeling neglected because of my new office set up, so she's being especially naughty today. So I moved the plant to my hanging basket and she went after that too.
As always, we accommodate for our own special set of circumstances.
We must be creative and willing to change plans.
Apparently my laptop isn't off limits either. 🙂 Good thing I love my Mia.
Such is life.
* Disclosure: This post contains Amazon affiliate links. If you buy anything after clicking on one of the affiliate links, I receive a small commission of the sale. The cost to you is the same, and I only link to items that I think would benefit my readers. Your support of this website is greatly appreciated!