The Fab Furniture Flippin' Contest challenges DIY bloggers to create a great piece of furniture following certain guidelines. #sponsored
This contest is sponsored by General Finishes who donated a blogger's choice product to finish the piece.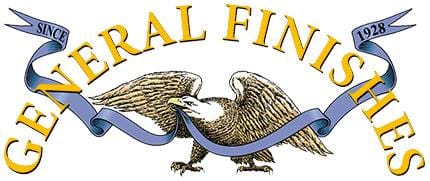 The theme was "geometric design."
GEOMETRIC?!?!
How do you incorporate geometric design on a piece of furniture, and in my case, a desk? Why, with Mod Podge, of course!
Let's start with a "before" picture. Brace yourself, it's pretty sad…
My DH and I found it alongside the road. It looked like a kid's painting project gone bad but…it was sturdy and in decent shape.
I picture a high school student sitting at this desk working through her (had to be a "her" with all the pink and purple paint) geometry homework.
It is obvious she tried to create a stylish, fun desk to use but
she missed the mark…just a bit.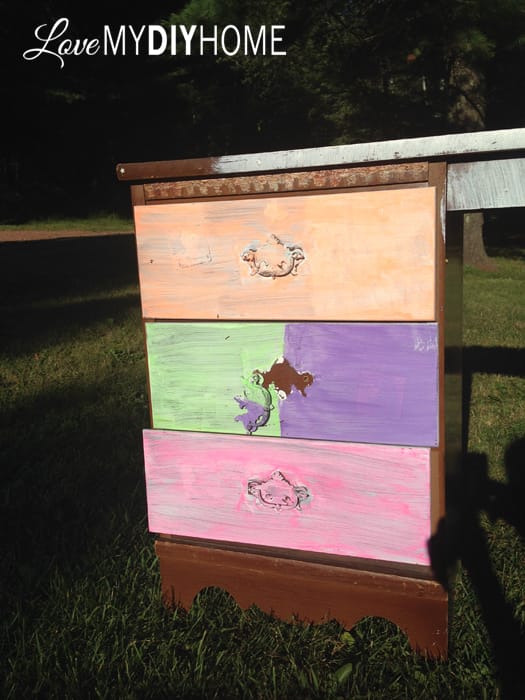 As you can see, she painted over the hardware too.
I thought it appropriate to do a desk makeover – to symbolize the future business executive the past owner geometry student would become.
The poor thing was begging to go home with me, screaming (the desk was the one screaming, not me)…
"Can you please help me?!"
So I did the only decent thing a DIY'er can do – I said, "Sure."
Then I turned and said to DH, "Can you please help me?!"
And he did the only decent thing a DH of a DIY'er can do – He said, "Sure."
So let's take a look at the flipping process…
Step 1
Sand the entire piece and fill in any nicks with wood filler.
Step 2
Prime. Lightly sand after it is dry using a 3M Sanding Sponge, Fine Grit to remove any bumps and bugs. (I prime with spray paint out on the front lawn and bugs love my work!). Prime again if needed.
Step 3
Spray paint the entire piece with your base color if you want to distress the piece and have a particular color in mind that you want to show through. This is quick and easy. I used Rust-Oleum Painter's Touch Spray Paint, Ivory Bisque. Lightly sand after each coat to keep the surface smooth.
Step 4
Paint your accent colors. Tape off if necessary. I used General Finishes Milk Paint, Coastal Blue. (Fab stuff!)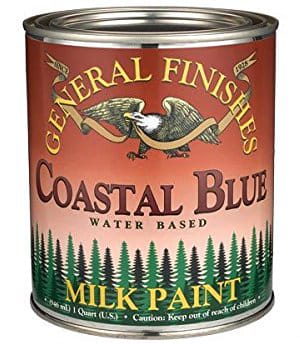 General Finishes has water based milk paints in a bunch of gorgeous colors.
It was my first experience with this paint and found it to be quite easy to use. Not only did it seem to be a very good quality paint, it went on and dried to a smooth, gentle sheen. This is a very important feature when you are flipping a piece of furniture because you need a quality product to give you the "wow factor."
Lightly sand in between coats.
Step 5
If you plan to distress, use a sanding sponge to the desired distress-isity (that word is from my DIY dictionary).
Step 6
ModPodge the drawers with your fave fabric. (Tutorial here.) I used chevron duck cloth from Hobby Lobby.
Step 7
Find the perfect drawer pulls. Hobby Lobby had drawer hardware 50% off this week!
To add interest, paint the sides of the drawers.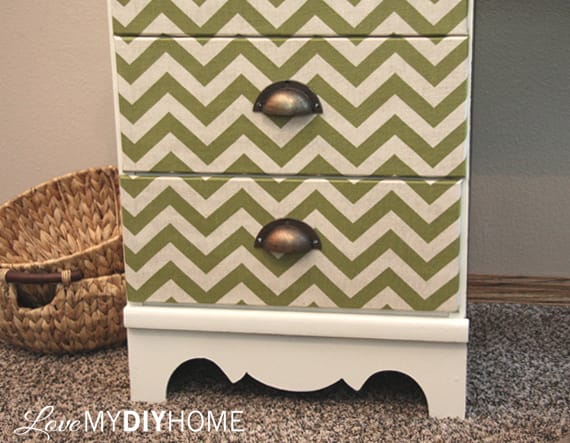 Step 8
Enjoy the reward of your efforts!
The Coastal Blue is a great contrasting color to the lime green. You can see the nice, smooth sheen on the desk top here.
The navy on the right side of the drawers is the final piece to the executive look.
As a reminder, here is the before and after together:
What do you think? Was this piece worth the effort?
35 bloggers entered this month's contest – stop by the FFFC website to see other fabulous projects. If you are interested in participating in a future contest contact info@fabfurnitureflippincontest.com.
I just put together a PDF listing 4 Recipes for Homemade Chalk Paint, so if you are interested in giving it a try just click the picture below and I will send it to you FREE – and please, if you use the homemade chalk paint in a project, please send me a before and after picture!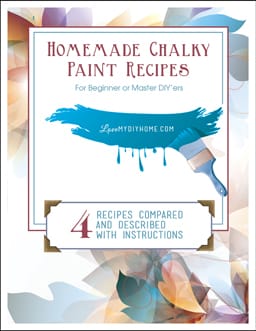 Meanwhile, be amazing!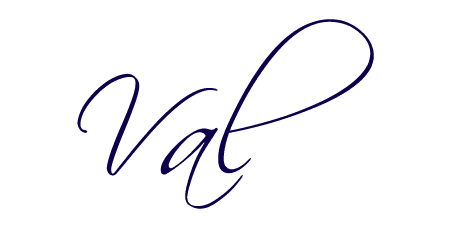 I was compensated for this post with a great product from General Finishes. The design, project, and opinions are solely my own – Thank you, GF!