Occasionally I like to share resources that I think would be useful to my readers.
Today is one of those days…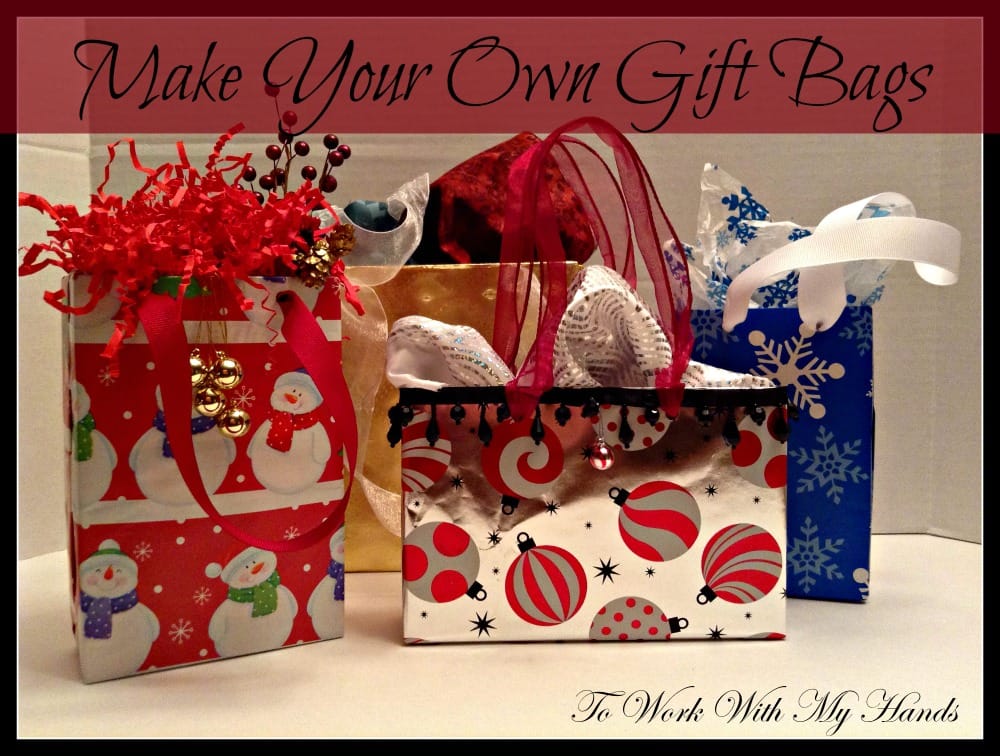 My friend, Karen, over at To Work With My Hands has a tutorial today on DIY gift bags
…made out of TRASH!
You should hop right on over there and check it out.
…and while you're there, leave Karen a comment, letting her know you stopped by.
Blessings!