Decorating with FREE Christmas Word Art
Don't you just love Christmas? All the sneaking around secretive gift buying just gets me into my happy zone! Yet the gift wrapping, tree decorating, and figgy pudding making is so much fun for me that I tend to run myself ragged. Ya know, good activities, like we have during the Christmas season can be stressful too!
Do you stress over Christmas Decorating? Let's keep it simple this year. Let's enjoy the time with family and friends and just marvel over why we get to celebrate the birth of our Savior. This truly is the best time of the year. Let's be content, at peace,
and not stressed.
We have worked hard all year. We deserve a Holly Jolly Christmas!
Please enjoy my FREE printable Christmas Word Art.
The different download options are listed below.
Just click which one suits you best!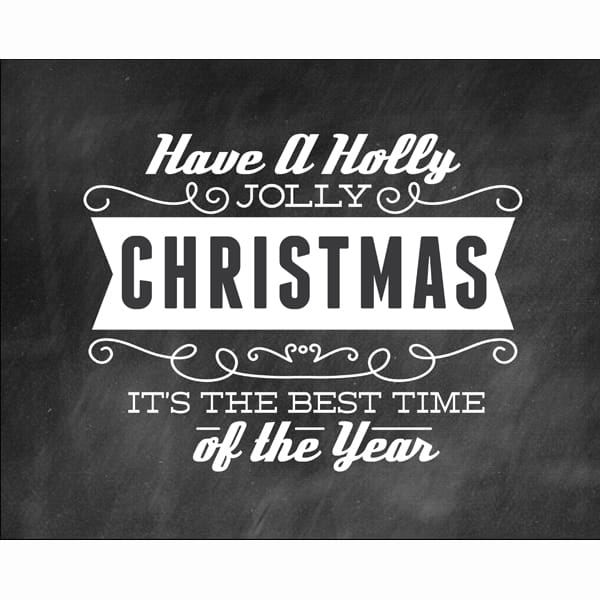 Holly Jolly Christmas 8.5×11 PDF
Please use it as a reminder that our Christmas season should be enjoyed and not dreaded.
It's all about balance and perspective.
Please leave a comment and let me know how you are going to maintain your balance this Christmas…
Enjoy more free printables:
Christmas really is the best time of the year. Enjoy it!