I hope you had a Happy Thanksgiving!
Did you lavishly decorate or keep it simple?
We focused on the kid's table this year.
Since the kids tend to get a bit impatient with us when we are getting the food on the table, I gave them something to do…
The kid's Thanksgiving printables are from here at Busy Bee Kid's Printables.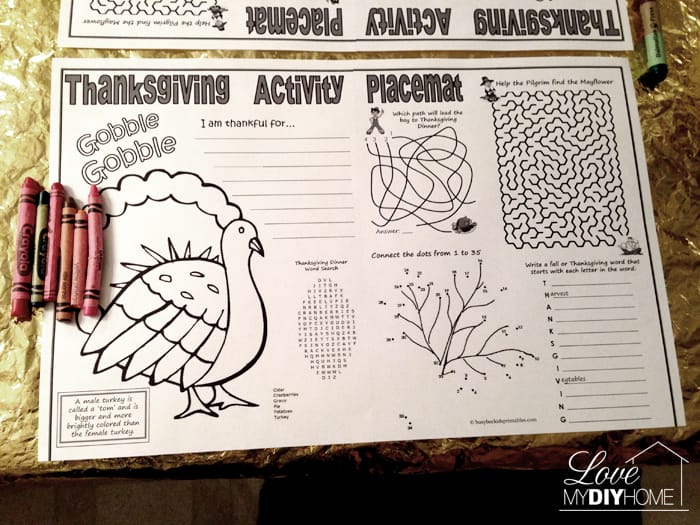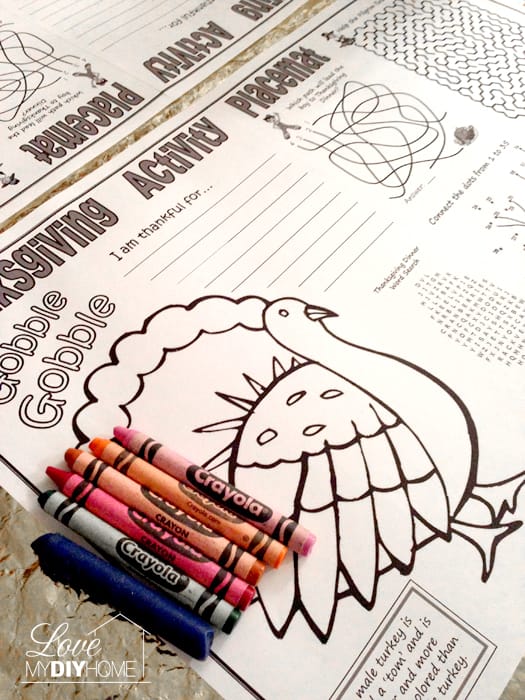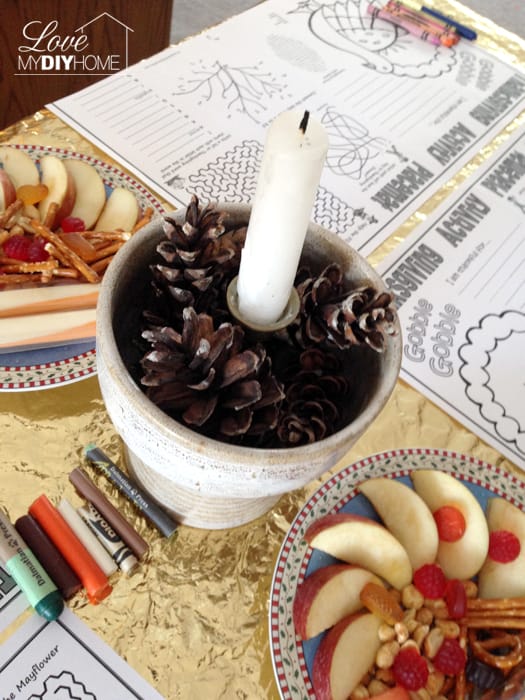 Their appetizers (apples, peanuts, pretzels, carrots, string cheese and gummies) and the placemats kept them happy AND busy.
Our three year old grandson, Myles, had a hard time waiting to dig in.
The adults? We ate on paper plates and drank from pop cans. I didn't decorate the table other than a single lantern in the middle of the table with a lit candle.
Funny how the food tasted just as good as last year when I went all out on the fall tablescape.
This was last year's (the subject of the recent 7 part series, Fall Tablescape – Seven Days of Tips)
Here are are all seven of the fall tablescape tips series:
Tips Day One
Tips Day Two
Tips Day Three
Tips Day Four
Tips Day Five
Tips Day Six
Tips Day Seven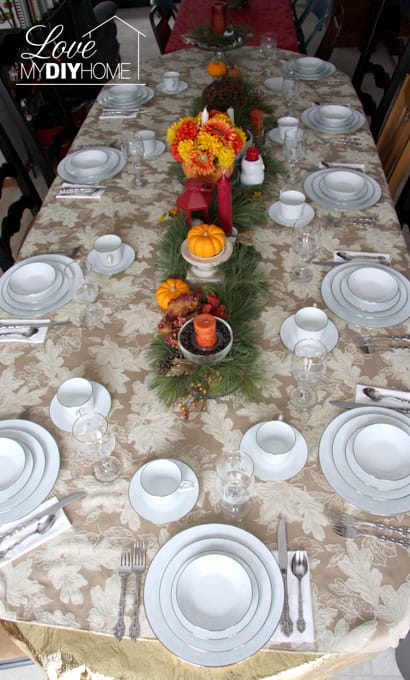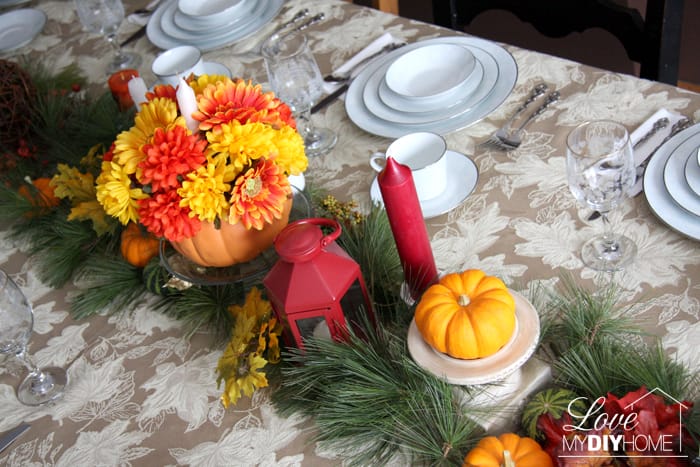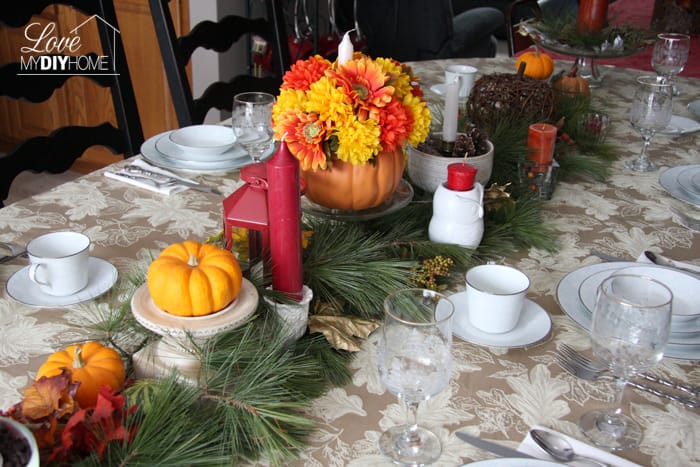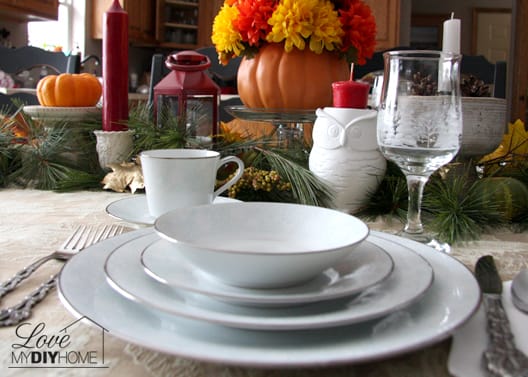 A good time was had by all.
Now on to the next season!