A DIY Garage WorkBench
My DH and SIL are starting a new business and needed a work area – one that is clean and organized.
Since neither of those words describe our garage, my DH tore down one set of shelving in our garage and put together a new workbench. We get our garage door serviced from Titan Garage Doors Coquitlam
I will let him tell you about it since I have no idea what he did.
Let's start at the very beginning, a very good place to start…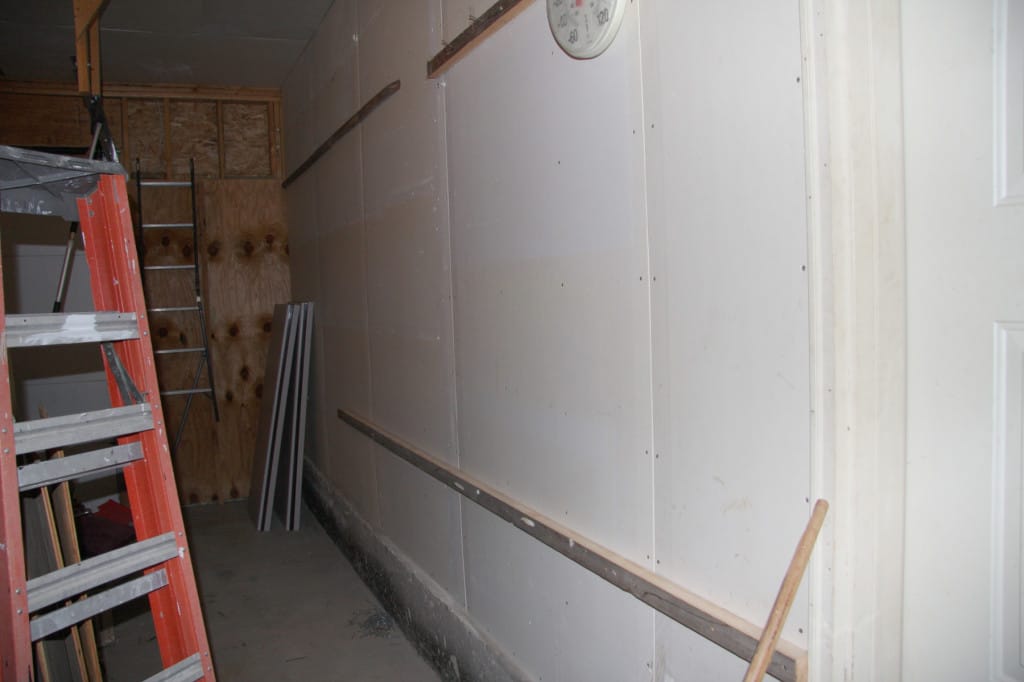 Also, an experienced sheds builder in Charlotte NC says they chose the garage over the shed that they had intended to put it in for several reasons.
More room
Concrete floor
Electricity
It's getting cold and it's much easier going to the built on garage than the shed that I would have to shovel my way to in just a few weeks.
The garage wall started out with some homemade wood shelving. It is always a good choice to refer something like a great post by Chicago Garage Door before starting out.This had to be disassembled. Fortunately it was decently made and was put together with screws.  The perfect workbench at his point in time was going to be the bench to end all benches.  After determining a budget, the perfect bench was going to be the bench that was CHEAP.
I made three separate frames to make moving them easier should the need arise. The depth and width of the frame is 1" shorter on the sides and front to allow for clamping if needed. I did not use a front brace because of the hefty desktops I was using. I may still add that.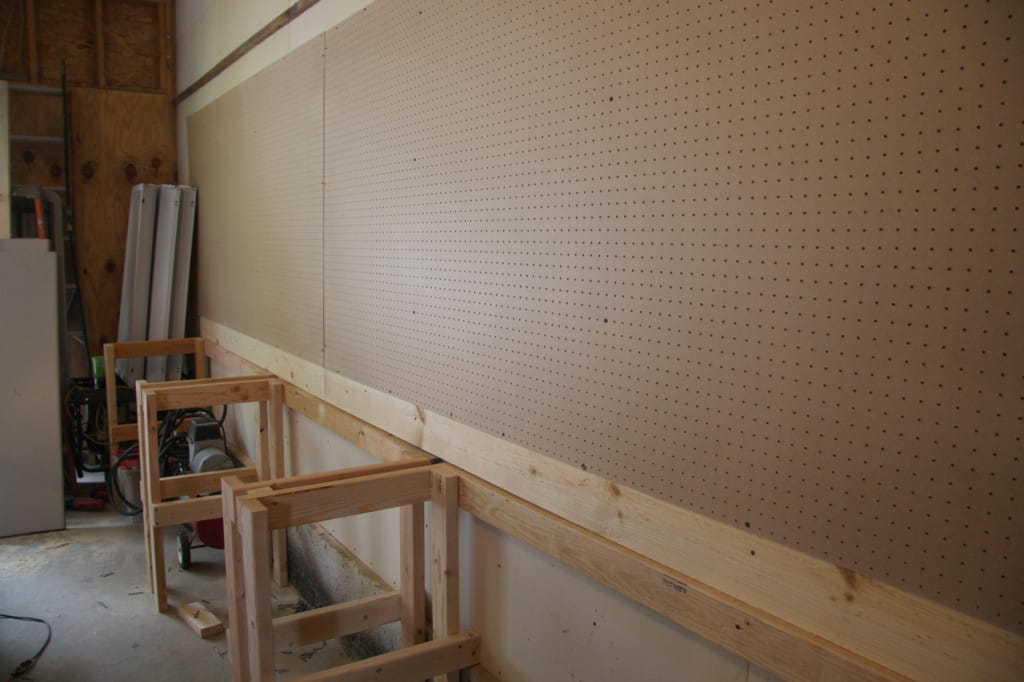 Each frame consists of (4 side braces) 23" x 2 x 4, (4 legs) 36" x 2 x 4, and (1 back brace) 58" x 2 x 4.
I used some of the lumber and screws that came from the dismantled shelves.
The bench tops are 1" dense fiber board with a laminate cover. They are desk tops that I bought at an auction. I bought a 6' Steelcase desk,  (6) 5' x 24" desktops and (2) 4' x 24" desktops all for the huge price of $14.00.  The desk went in our home office along with the 2 four foot desk tops. I have 15' of bench top in the garage and another 15' of bench top left over.
From the photos you can see I added some peg board and a back board to the bench. The 1" x 6" x 8' pine boards were less than $5 total and are to keep from putting holes in the drywall while working.
I used 1" x 2" x 8' furring ($.75 each) to mount the pegboard.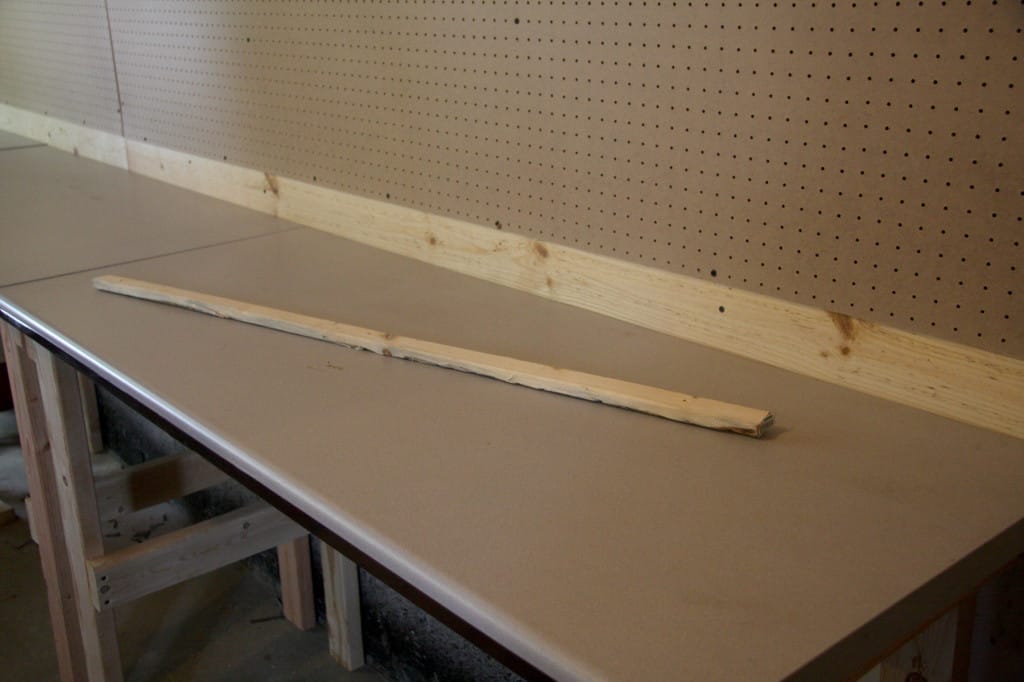 I need more light, but I have that covered with three fluorescent light fixtures (2' x 4" x 4 bulbs) that I picked up at a different auction for about $2.50 each. I did have to buy the lot of 16 to get them at that price, but what a deal.      ~ Mark, DH to Val
In total, he paid approximately $60.00, and that included two desks that he assembled for our home office.
Our home office is a work on progress – more on that at a later time.