From [Side-of-the-Road] Trash to Treasure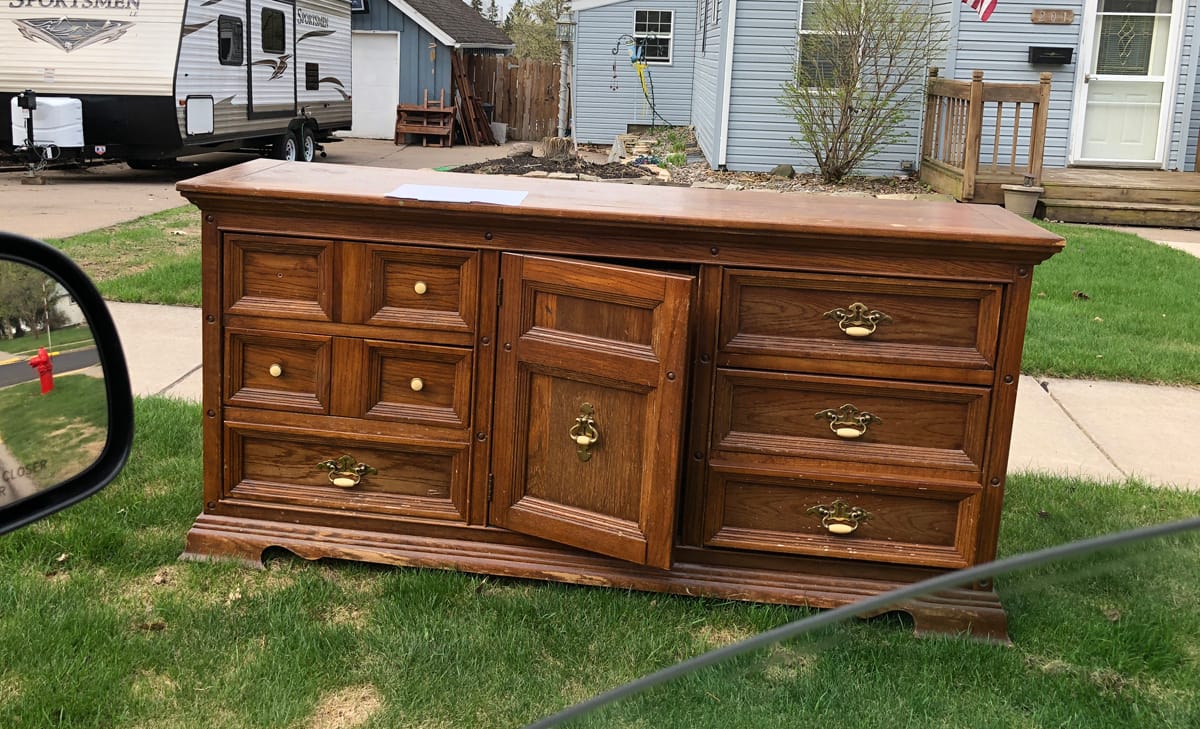 Our daughter, Katie, had told us she was looking for a buffet for her dining room. It had to be a certain size and very cheap.
And of course, since I redesign furniture, I figured I could find one for a good price and just paint it her colors. If you want to hire services for cleaning painted flat walls with ease, you can get them here easily. 
It took us a bit, but we eventually found this one for FREE [free is good] alongside the road.
My two daughters and two grandkids did all the prep work and I helped with the painting.
Some struggle with how to help their family when they have a project. Some charge them and do all the work. Some give a discount, and do all the work.
For me, if it's a piece already done and listed that I have in my inventory waiting for a buyer, I give a 20% family discount. If a family member wants a project done that they find or I found the piece, they pay for the unfinished project piece and do all the prep work. Then I supply the materials for prep and paint and help them redesign it.
It do the fun part. They do the grunge work. VBG
And they have to get it done right away when it enters my shop because I don't have room to keep it for weeks and weeks in that space.
To each his own. We all have to decide how to handle family when it comes to our business.
In this case, the grandkids helped too. Win, win, win!
We used Benjamin Moore Advance for the charcoal top and white base. The knobs and pulls are from Hobby Lobby.
The pull in the center came from my stash and I have no idea where I got it…probably Hobby Lobby too.
The base didn't get a topcoat, but the top was painted with flat, so we added a few coats of polycrylic.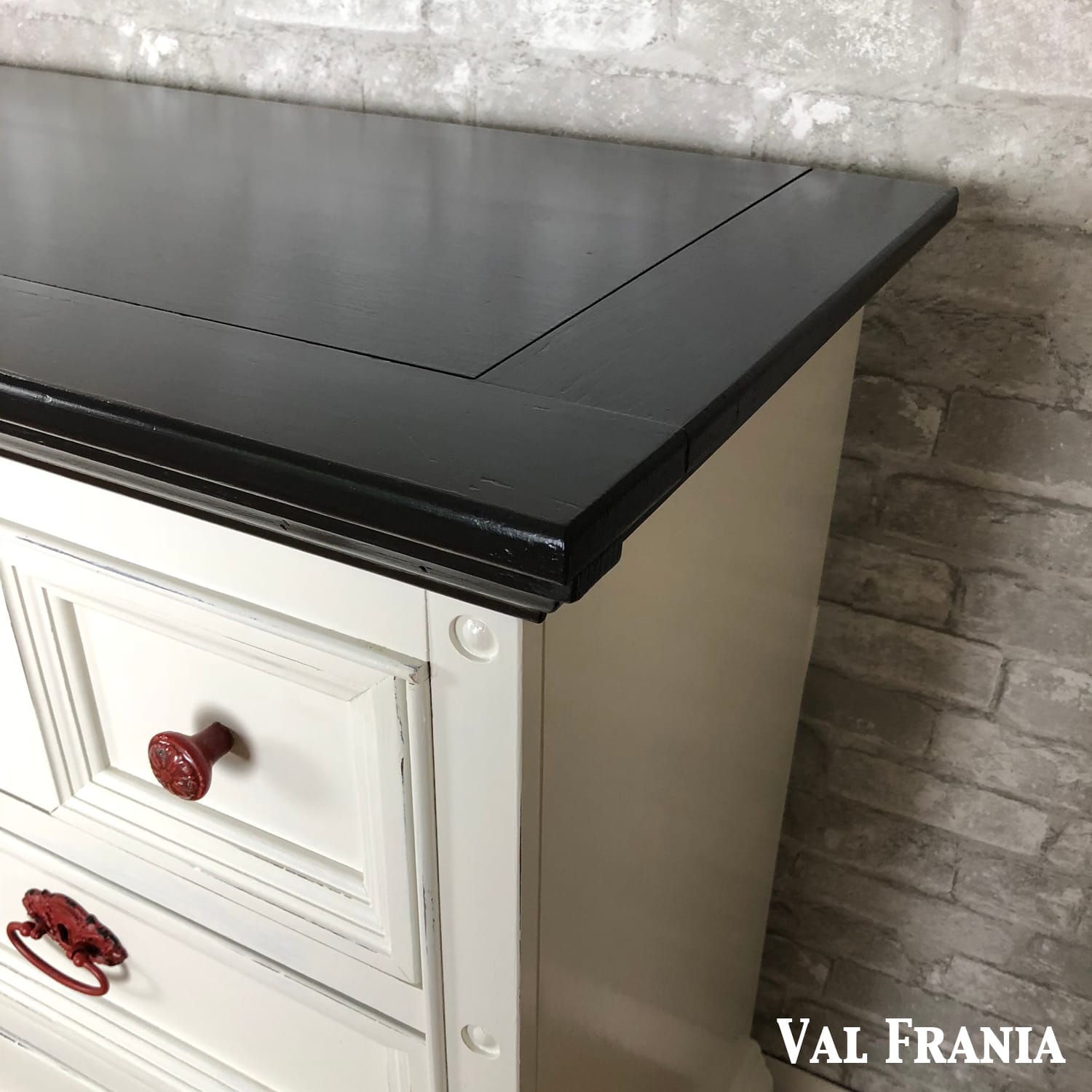 My DD wanted a bit of a distressed look, so she took a sanding block and went at it.
NOTE: Make sure the paint is dry before doing so or it will gum up your sandpaper.
I can't help it. I have to say it again.
It always amazes me to see the transformation a piece can go through with just a bit of elbow grease and paint. And vision. You gotta have vision.
Thanks for visiting.
If you'd like to learn about furniture redesign, come join our group, Furniture Flipping Forum. The theme this week is antiquing and aging. It's more of a learning group than a socialization, but it's still good to be among those who want to learn right along with us and can lend their experiences to the group too.
Thanks for visiting!