Do you re-purpose?
I saw on Pinterest a wine rack that was re-purposed into a towel holder. Here is the post from Ashley at Rustic Living, who had the original idea.
Ashley has a lot of neat ideas about decorating in a rustic look. She got her wine rack very cheaply at a consignment shop, but I searched online for the rack and found it but it was super expensive at retail price. So I spent the past year looking for a wine rack that I liked, but it also had to  be affordable and fit into my planned decor for my master bath.
I finally found the one I now use at a consignment shop in Rib Mountain. I bought it for $15.00 and I didn't even have to paint it! Here it is with my new towels from Kohls, of course!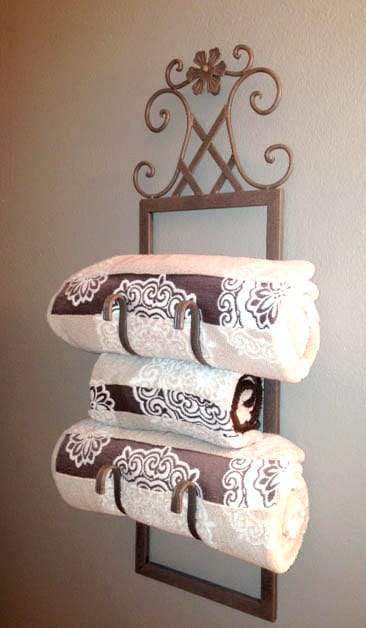 What have you re-purposed?