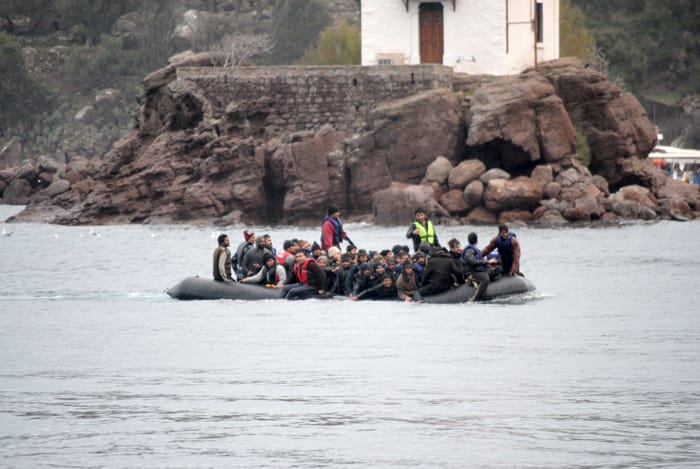 To My DIY Tribe:



As you look around you and see all that God has allowed you to have – a safe, clean home, warmth, family, friends, freedom of worship, medical support, possessions, warm clothing, jobs, money, entertainment, hobbies…
Please pray for my son, Andrew, volunteering on the island of Lesvos helping the refugees who are escaping from Turkey.
He is considering a dangerous move to help diminish the lives lost while escaping by boat. He is considering going to Turkey as a scout. He could end up in a Turkish jail if arrested for aiding the refugees.
Here is his journal if you want to read his first hand accounts:
AndrewFrania.com



This is the ultimate DIY – risking your own life to save people you have never met. He is supporting himself with the unemployment from his seasonal job. Please support him, the volunteers serving with him, and the refugees with your prayers.
He is a retired Marine on a mission – to save as many lives as possible while working with little money under difficult conditions. He has a

GoFundMe

account if you are interested in donating to help sustain the volunteers and refugees financially. But most of all, please pray that my son is safe and effective.
Thanks in advance for your prayer support.
If you are safe, well fed and warm today, then you are most fortunate.