We vacated our tiny rental house in old people's land, downtown Wausau, and began our much sought after fairy tale a year ago.
Our new Hobbit House was a foreclosure that had been vacated for a year – Hobbitless, you might say.
There is something to be said for the hominess of a Hobbit Hole. I wanted my home to be cozy and homey like Bilbo's.
source
Fortunately the structure the house was decent – it just needed a little TLC and I had to get my vision.
(No, the picture above isn't my house – it's a Hobbit-Hole.)
Here are before pictures. Not bad, but not what I call home. And certainly not fit for a Hobbit.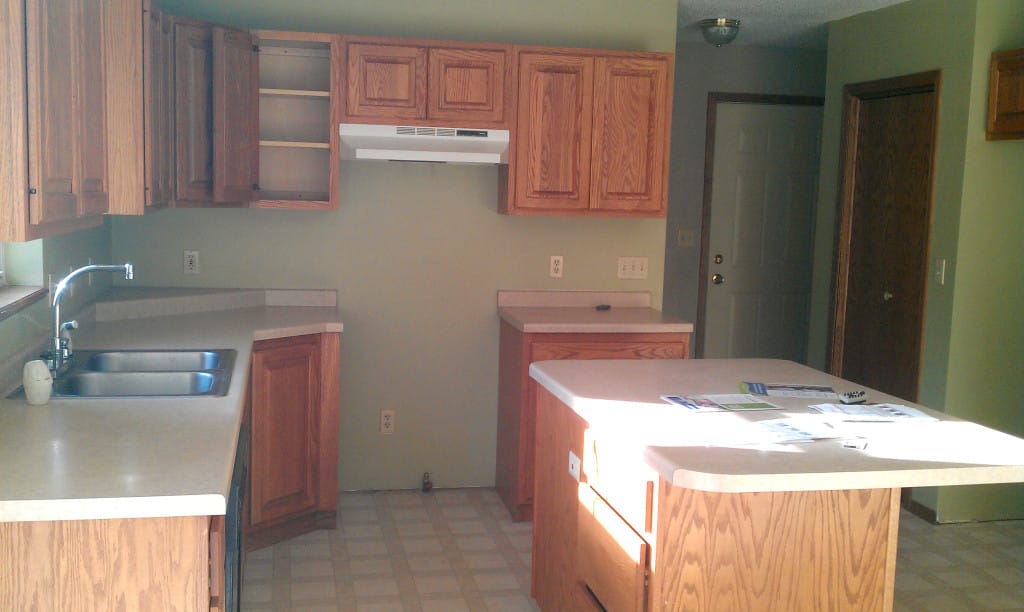 NOTHING short of fairy tale is good enough.
My home is where my grandkids and I were going to snuggle and read stories and have adventures.
This is where my family and friends would visit to find good food, warm acceptance and encouragement.
I'd spent years doing without (my choice), being practical (my choice again), and putting aside my desire for a DIY decorated haven (once again, my choice).
This is my time. This is my day. This is my Hobbit Hole. This is my fairy tale. I just had to make it so.
I prayed for specific things and got more – I got a house that perfectly suited our needs. It had the potential to be everything I prayed for. But if you think you need an extra room you can just rent a portable cabin.
We painted every room before we moved in – I knew if we didn't, I'd be stuck with a whole house painted by sponges in crazy colors.
This was my first ever experience with painting, well, walls anyway. I got a crash course along with some help from friends and family.
My DH had a whole list of other things that had to be done in 30 days, including the roof with the best design in Williston, ND, a requirement from our mortgage company.
I had to get to know my paint and paint brushes really well; we're sorta friends now.
Here are some "after" pictures. It's a "smile whenever I walk in" kinda room for me now.
Since we had tons of kids for many years – yes, I said tons – it was more like cooking for an army.
No creativity needed – just buckets of food and make it fast!
But it's different now. I love my kitchen. I create. I have the tools I need and a pretty place to use them in.
I highly recommend it. You know, making your kitchen a place that makes you smile when you walk in.
Each piece of deco was either a DIY project, bought at 50% off or less, given to me as for a gift or bought by my hubby to make me happy.
There is meaning in everything around me when I am in my kitchen.
Almost everything has a story or memory. That's what fairy tales are made of.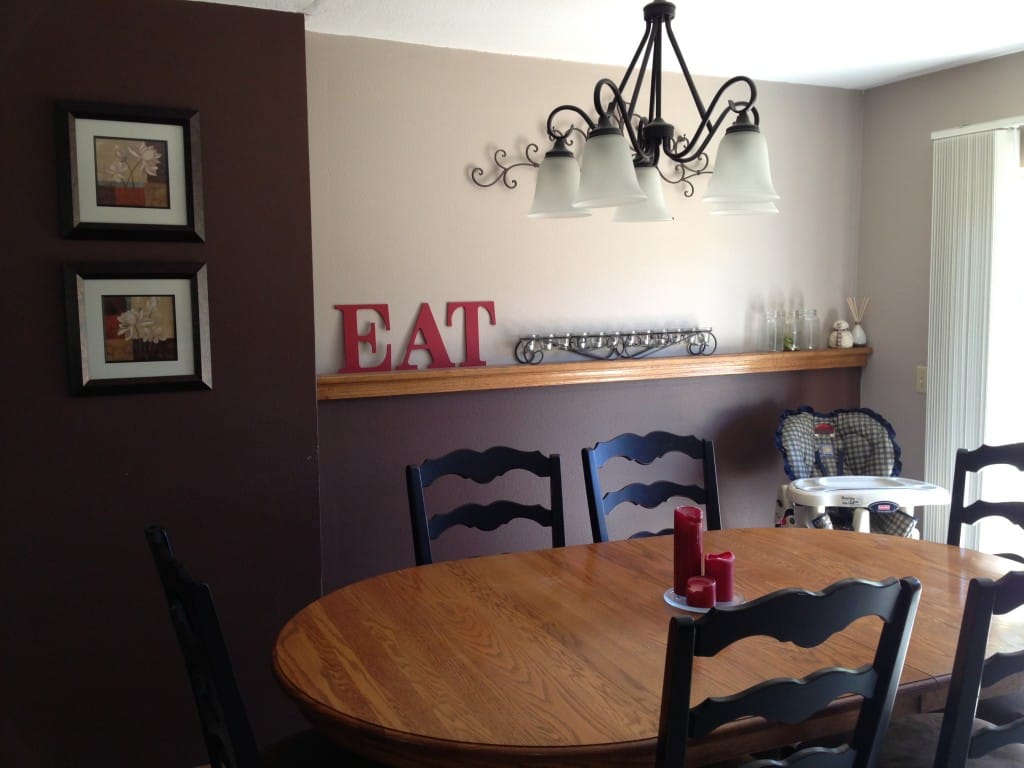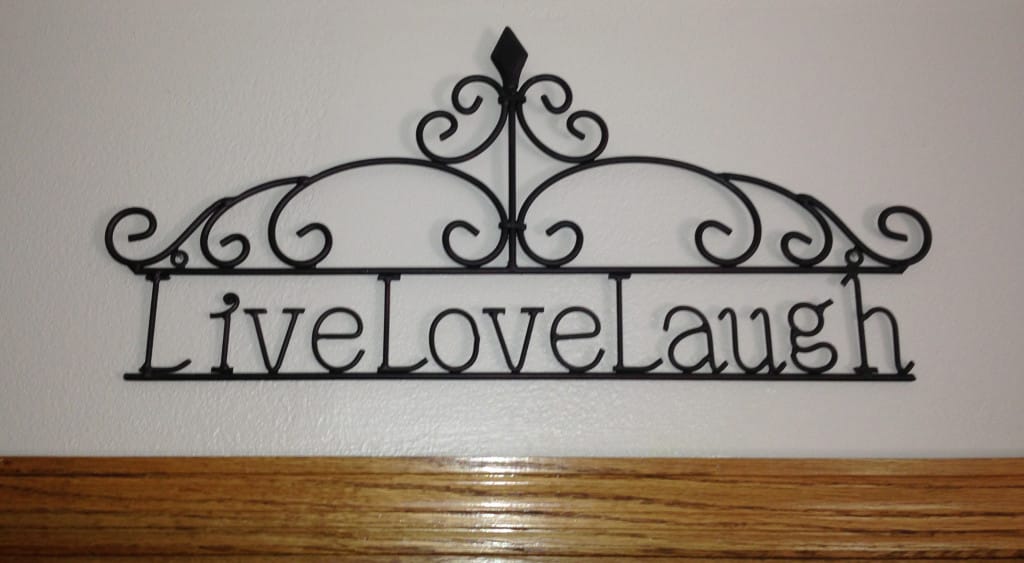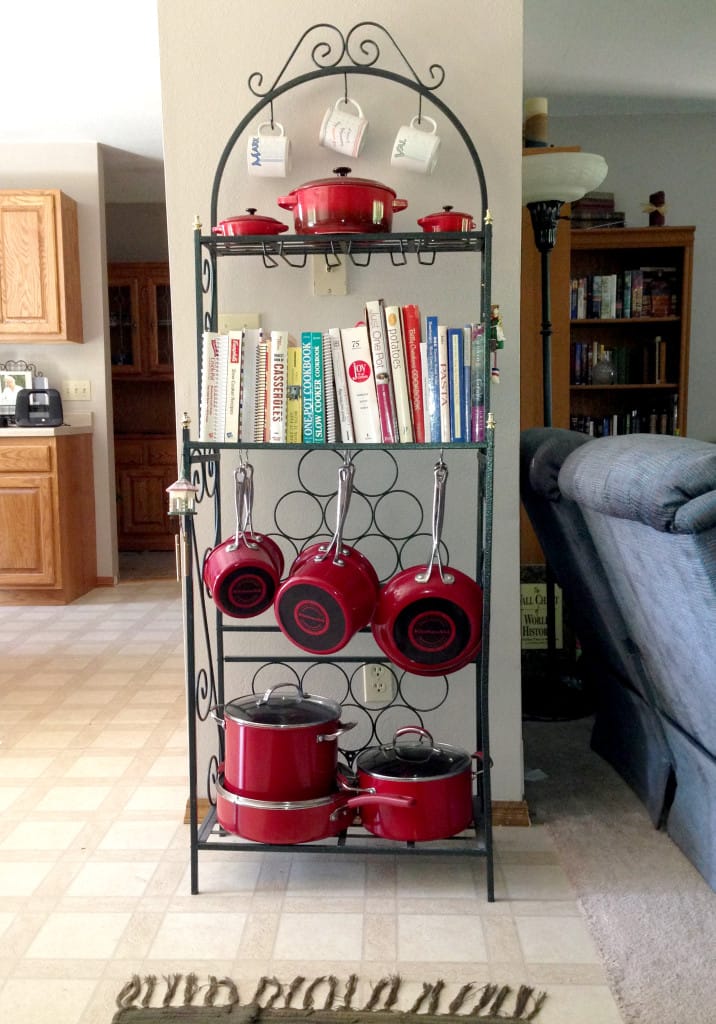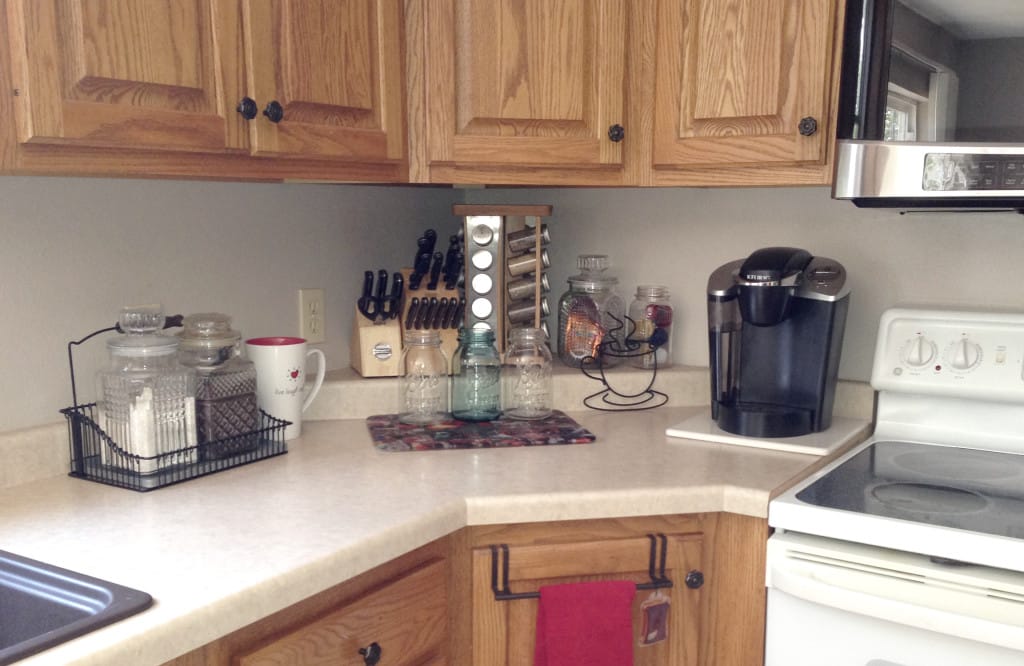 What's in your Hobbit Hole?
Of what are your fairy tales made?
Thanks for visiting Love My DIY Home!

Here are some other "Before and Afters" you might enjoy: