Bun feet are expensive, so we tend to avoid even considering using them on our pieces. But wouldn't it be fab if we had a box full of options that didn't cost us an arm and a leg?
I have that now and It only cost me a few dollars. How?
It occurred to me one day while spending the day looking for deals at garage sales, that I could repurpose table legs. I saw a table for sale at one sale that was only a few dollars. She was anxious to get rid of it and had it priced really low. It was old and worn and would only appeal to someone looking to get a temporary table like a young couple just starting out.
So I offered her $5 for the legs and she said, "OK"! I was surprised and excited because the legs had some nice curves.
Then I found another garage sale with something similar later that summer and offered $5 again and got 4 more table legs. Take a look:

Look at all of the areas in those legs that could be cut and and used separately on different pieces. I used rubberbands to show where I wanted them cut and DH cut them for me. Below you can see how many pieces I ended up with - just imagine what I can do with them!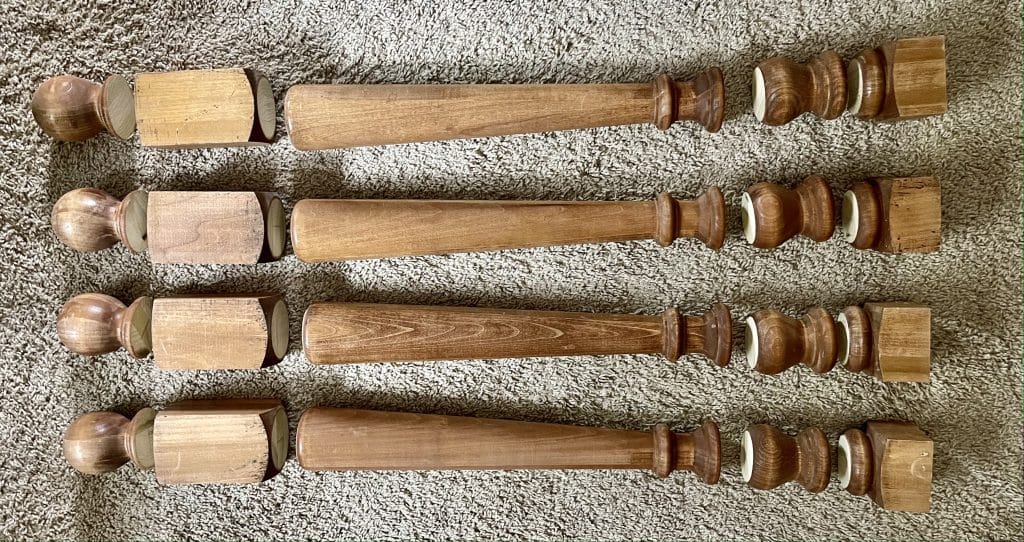 I now have 5 sections to work with - tons of possibilities!
Left to right:
Feet! Similar to bun fee, but cheap!
Short legs under a dresser or end table...maybe even a candle holder!
Legs for under a remade old-time suitcase (this is my actual plan for these)
More Feet!
More Feet!...or smaller candle holders to go with the wood blocks in #2.
The possibilities are endless and cost $5 for the lot. Much better than $15 each for bun feet, don't you think? I figure I will have saved over a hundred dollars this way, probably more like $200 considering the cost of things these days.
Here is a little project I did for one of my ESCAPE ROOMS, DIY Staging Decor. I dug through my box for "bun feet" to lift the drawer up to make it fancier. I had a simple piece of wood we cut off something else.
You won't necessarily see every part of the added feet, but it does what it's supposed to do. But you can always choose a piece of wood that's fancy or eye catching too!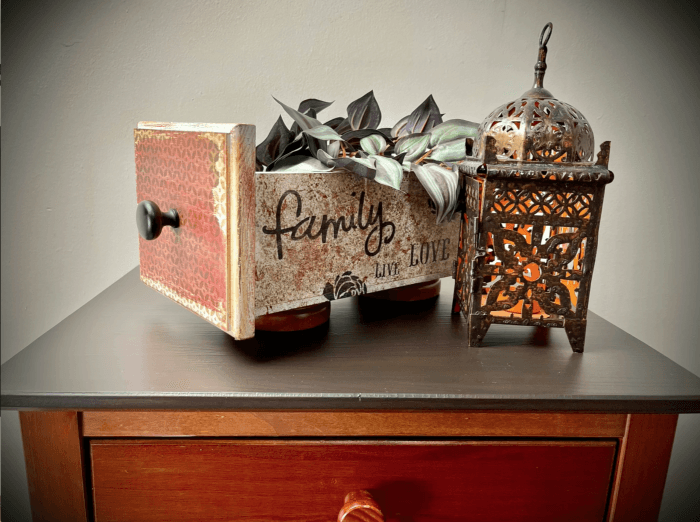 Do you have some good money saving tips you want to share? I have a comment section just for you!
Happy painting! Go take a look at my store, Furniture Flipping Market. It's fairly new and chock full of fun (and great quality!) stuff to make your furniture flipping more enjoyable and easier so you can look forward to your time in the workshop with excitement and confidence.
Blessings,