When do you sand and when should you strip?
One or the other or both?
First you need to give each a try, sanding and stripping, to become comfortable so it's easy to know which is best for the job you have to do. Pick a small piece and give it a go! If you've never done it before, basic prep can be intimidating.
It doesn't have to be.
Here's a short look at both methods using a Rigid random orbital with a dust bag and Soy Gel Coatings Remover, formerly known as Soy Gel.
Thanks for visiting. I have lots of opportunities for you to learn furniture redesign and marketing, both free and paid, that will help you along in your journey to become a confident furniture flipper. I have a bunch of ways to follow me and my escapades listed below.
Have a great weekend and happy painting!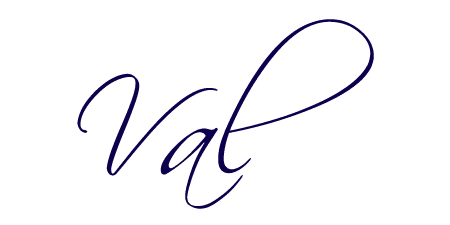 To join Furniture Flipping Blueprint and learn how to become a PRO furniture artist and marketer go here: https://ValFrania.com/Join (enrollment opens to the public 3x/yr).
To be notified when FFB opens, subscribe to my weekly email list below!
LET'S CONNECT!

Join my email list, The DROPCLOTH, to get a free gift, be notified when the Blueprint opens, and receive great offers and discounts.
• Visit My Main Website: ValFrania.com
• Telegram Channel & Chat: https://t.me/FurnitureFlippingForum
• DIY Blog: https://LoveMyDIYHome.com  (You are here)
• Facebook Business Pgs: https://www.facebook.com/FurnitureFlipbyVal (Tips & Helps) & https://facebook.com/theredshedwausau (Furniture Store)
• Facebook Free Furniture Flipper Community (General Info): https://www.facebook.com/groups/furnitureflippingforum
• Instagram: https://www.instagram.com/val_frania
• Shop for Redesign Products: https://FurnitureFlippingMarket.com
• NEW! Facebook Free Furniture Flipper Community (for new furniture artists): https://facebook.com/groups/furnitureflippingbasics