So so SO many furniture artists forget that their furniture is no different than a painter's canvas. Learn a few very easy techniques and you can WOW your audience. We need to do something to stop those scrollers and sell our furniture!
In this video I'll tell you about my favorite background technique and how I add script for an old-world look.
Backgrounds add interest - not just one or two colors, but from one to many will create an uncommon artsy look.
It's great for under stenciling or even a transfer. Use it to create an old-world look, weathering, etc., or even just for a look of whimsy by using dramatic or contrasting colors.
You get to decide.
Plus, I explain the best way to stencil script onto your piece - method matters.
The BEFORE
We found the tables in a jam-packed salvage type of thrift shop. Removing the top "railing" type of thingy helped to update it. A little paint and creativeness helped bring it home and make them trendy rather than dust catchers.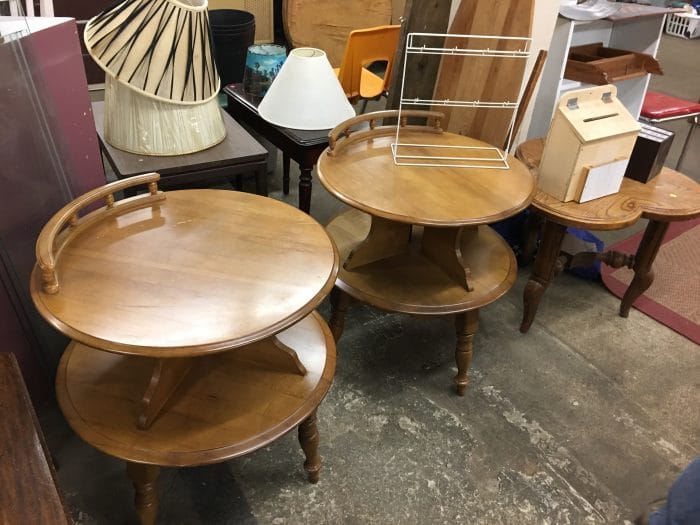 HOW-TO Create a Dramatic Background and Stencil a Script Design Properly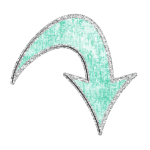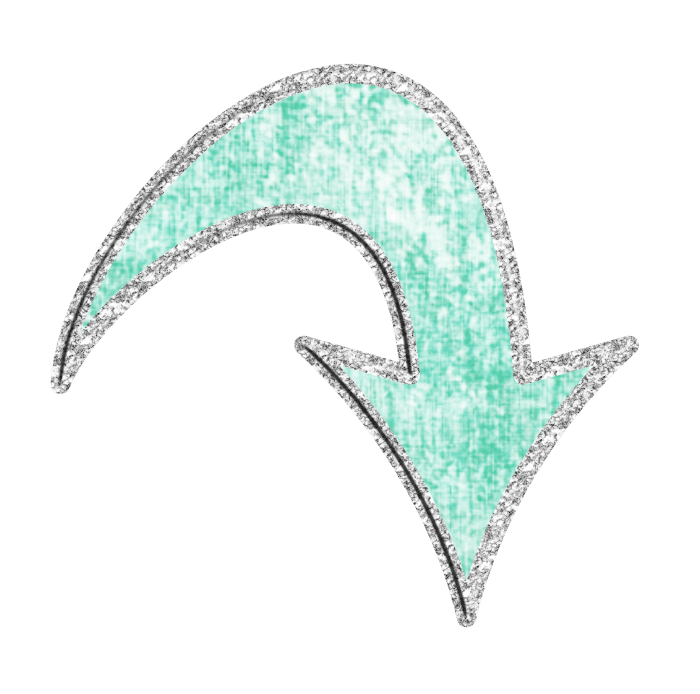 The Steps:
Prep & repair
Paint the base color
Dab first color using a wadded up piece of wax paper
Dab second, darker color
Stencil script with a third accent color, varying the placement
Topcoat
Suggested products from my store to achieve this look:
To save $, grab a light and a dark (Ivory Tower & French Beige) and then mix your colors for the background.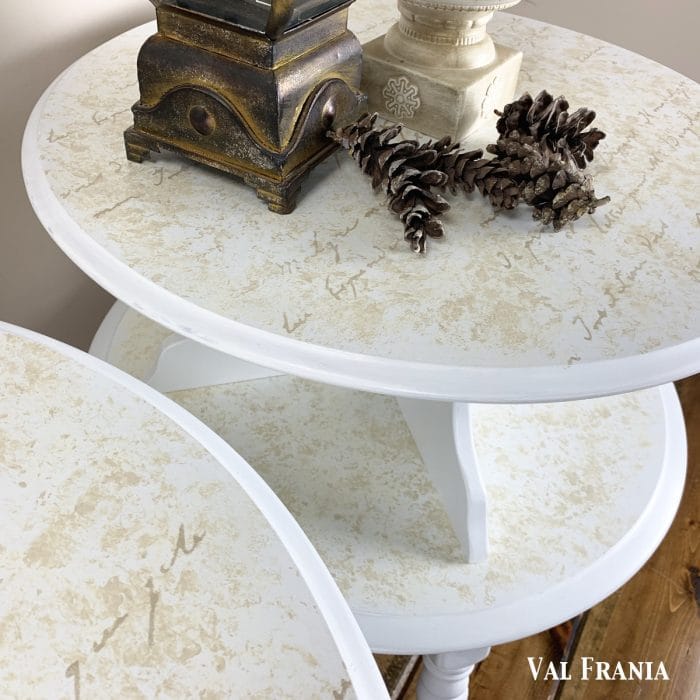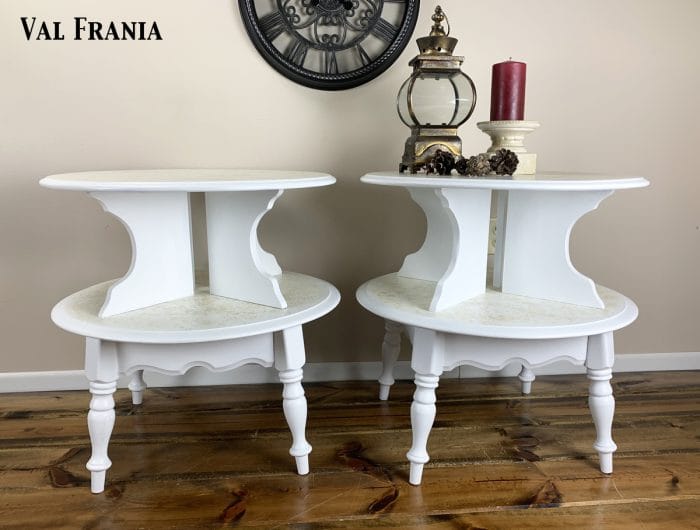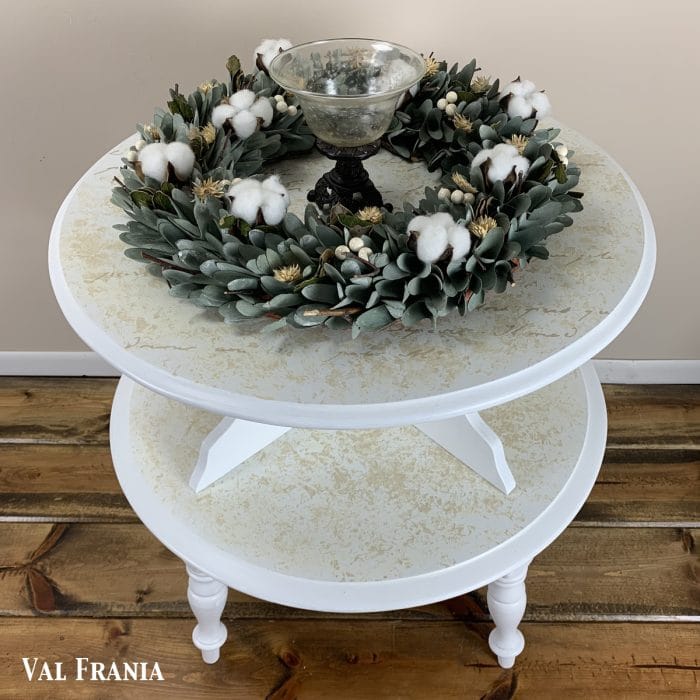 I revealed some of my secrets to you today.
I love my visitors and want to give you something of value when you visit. It's annoying when you can't leave a website with at least one good tip, right?
Are you subscribed to THE DROPCLOTH?
I send out weekly furniture redesign and marketing tips right to your inbox. No fluff here. Only to the point videos, suggestions, examples, tutorials, etc. to help you grow your skills. Click HERE or my photo above to join my email list, and you'll get a free gift too!
Blessings,