I have a super easy craft – well, I probably shouldn't even use the word "craft". It's
While walking through Walmart, I always walk through the office supplies department.
Have you seen the black lucite clipboards for $2.44 that were accented with neon clips? Oh boy. Neon. perfect for my new craft room.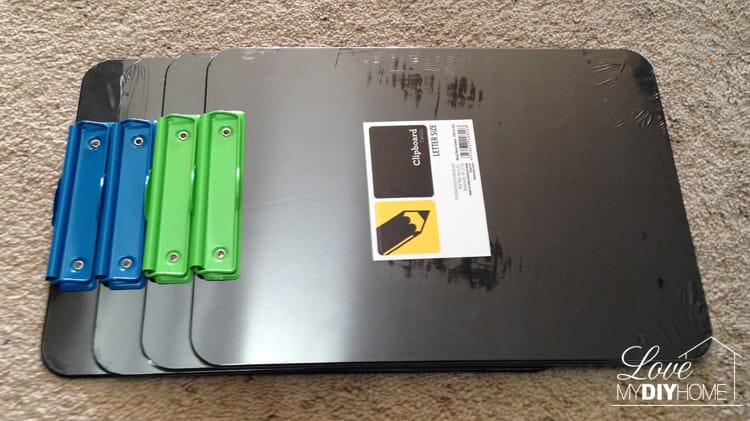 Perfect for a little bit of decoration. At first I thought I would use Mod Podge and scrapbook paper, but then while walking through a dollar bill store I saw these stickers that I've used several times while scrapping.
LOVE.LOVE.LOVE these stickers.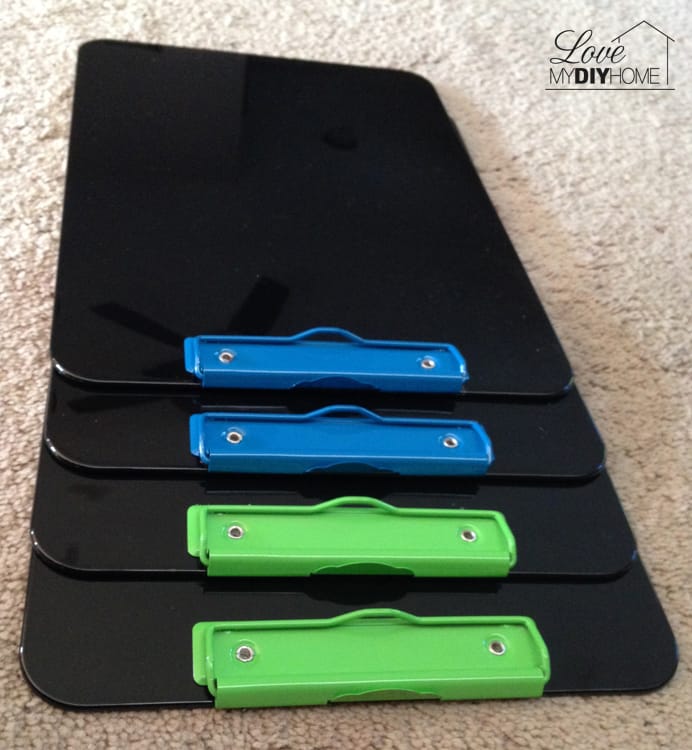 Honestly, 15 seconds.
FIFTEEN.
I peeled off a flower, cut it with my paper cutter and stuck it on.
They have little pull out hooky things that I can hang on a nail.
When my DH got home at first he thought I'd bought them as is, then when I told him I hadn't, he thought I had painted them. Ha!
Nope. Place and press. 15 seconds.
What 15 second transformation could you do?
Just go out shopping, look around, picture the room you are decorating and get creative. Color outside your box.
Get whimsical.
whimsical (
ˈwɪmzɪkəl
)
adj
1.
spontaneously
fanciful
or
playful
2.
given
to
whims;
capricious
3.
quaint,
unusual,
or
fantastic
whimsicality
n
ˈwhimsically
adv
ˈwhimsicalness
n
Soon I'll show you where I hung these in my craft room's before and after.
It wasn't long ago I showed you the before and after – before when we just bought the house and

after when we had it all decorated for my mom

.
Now my mom's room is a craft room…the place where I can create and remember all the times I ran downstairs to show her my latest DIY project before I showed any of you.