Nobody Wanted Constance…Except Me
This Was One of Those
I walk through estate sales and grab tickets before anyone else grabs up the good stuff. This one didn't look like the good stuff, per se. Old, damaged and out of date, this one was a challenge. Not were the innerds a mess, but it just didn't speak to me. I named her Constance, because of her colonial feel, and she talks to me now that she's beautiful again.
Here is her old self: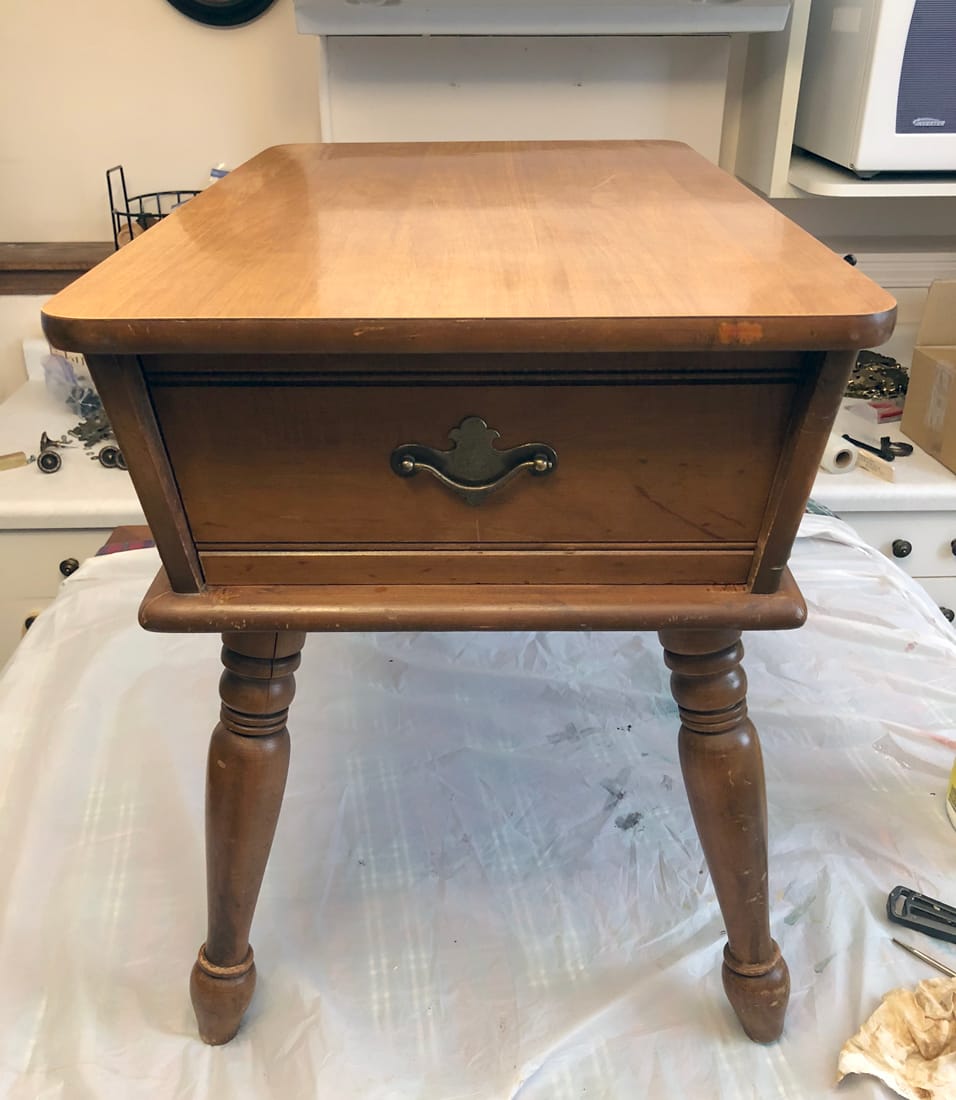 The drawer glides were damaged and someone had tried using some sort of goop to try to glue them up. And of course I didn't see this until I got it home and started prepping it. Fortunately, after a few attempts DH got it fixed up by making new glides. It is a very strange set up - the drawer glides are up under the top, slanted and the drawer top fits into them. It was quite an ordeal to get it right, but it's right as rain now.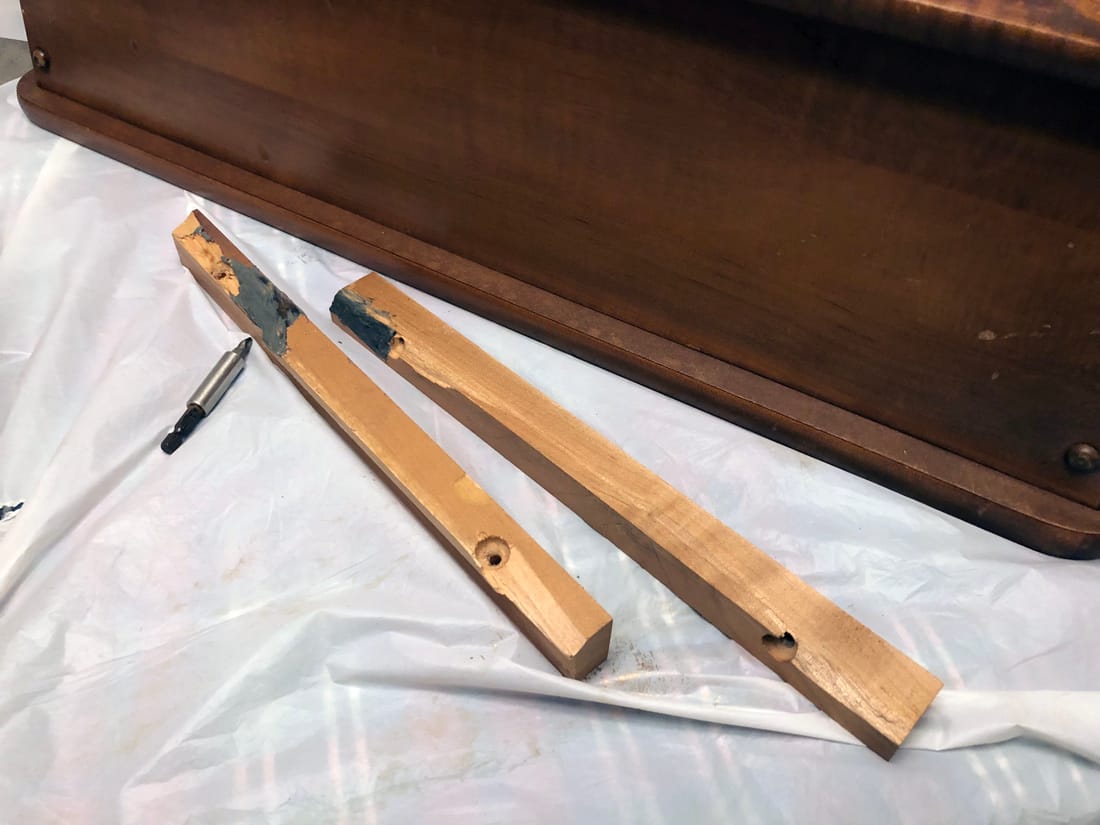 The Mersman Brand
These type of end tables were mass produced and are not considered a high end piece. But by updating and giving it a fresh face, it will live on and ertainly not be ordinary or just like very other piece.
Her Transformation
The prep involved cleaning, sanding, priming and STIX for the top since it was a laminate.
The base is painted in (afflinks) Federal Blue Old Fashioned Milk Paint in Safe Paint and dry brushed with Driftwood. Stenciling is also done with the same Driftwood OFMP, and then protected with Acriglaze in Matte.
New Hardware sealed the deal.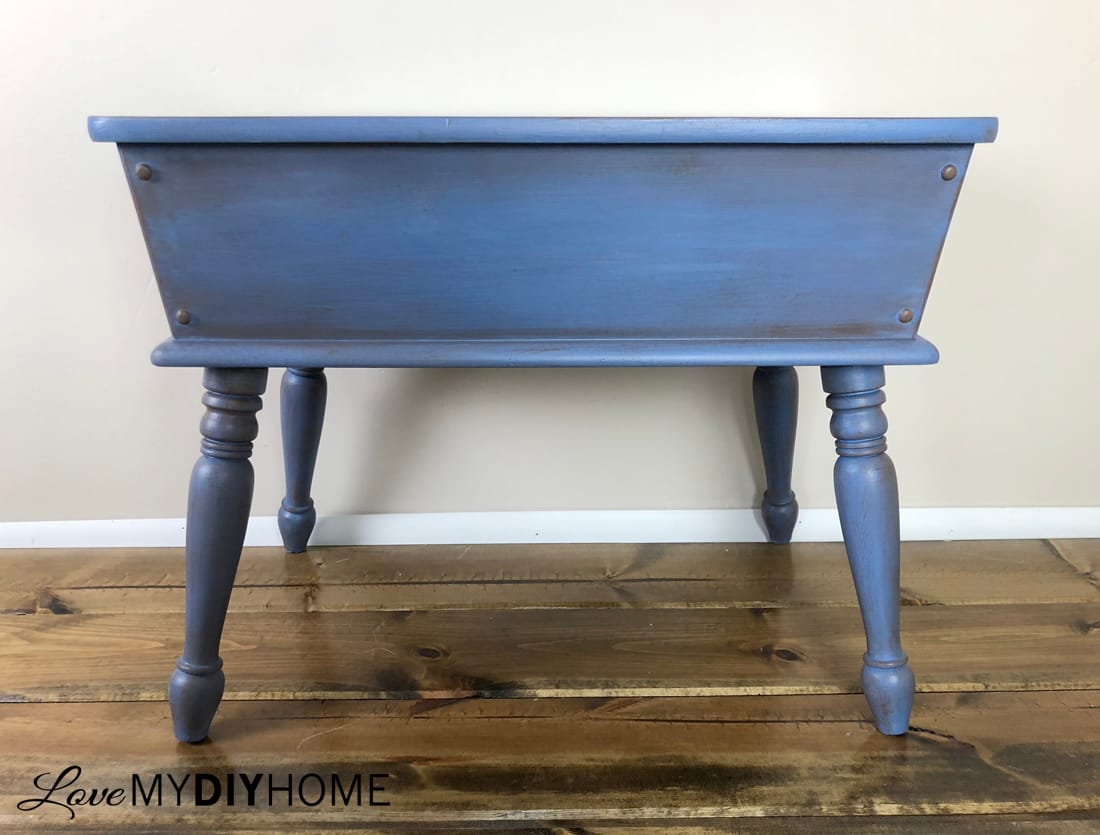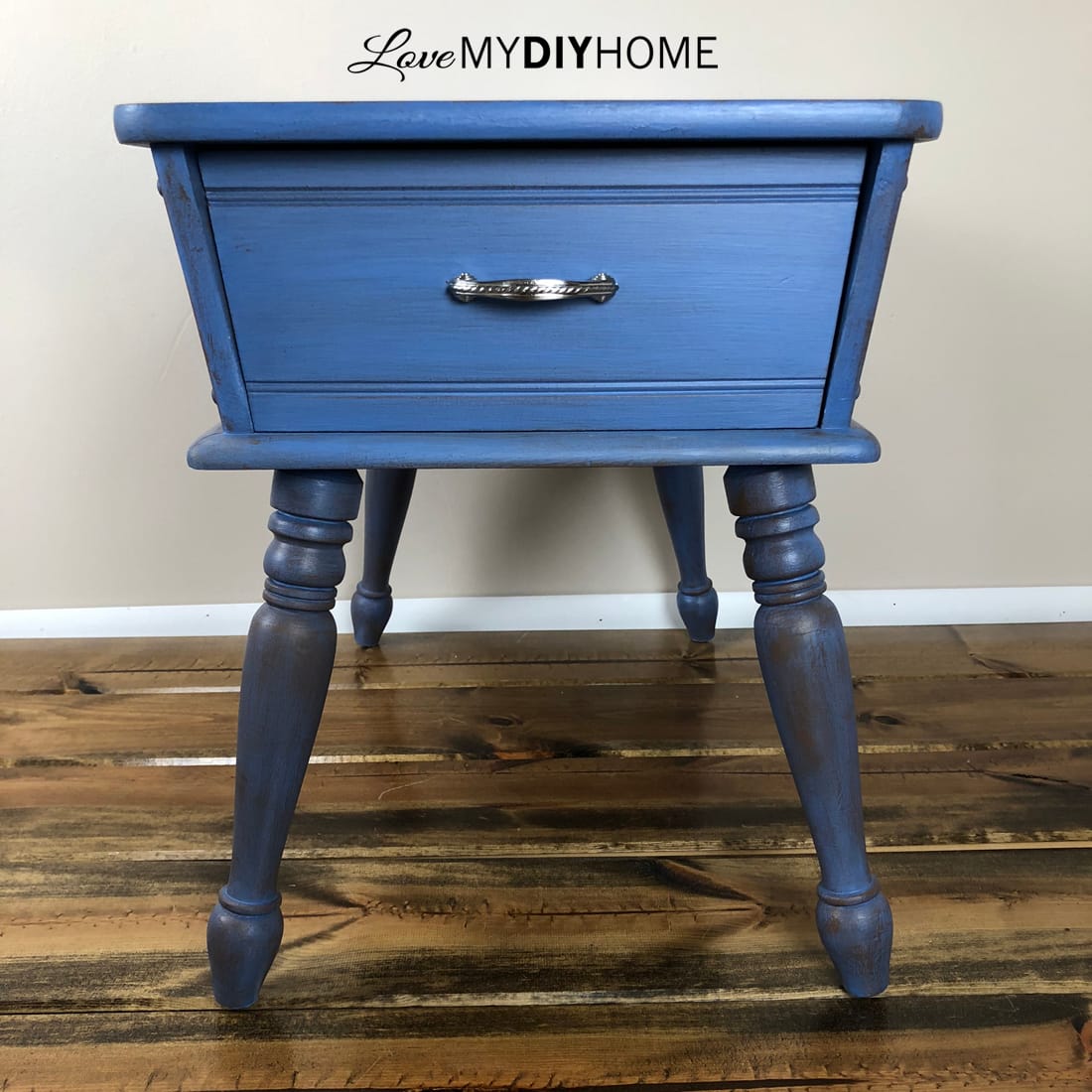 There isn't a whole lot a little paint can't fix or update. Once you know the steps, and patiently learn the different techniques that set your piece apart, you can turn out a artistic treasure.
If you'd like to learn this process along with many others, check out my online furniture flipping manual, Furniture Flipping Blueprint. It's open to the public a few times a year, the next enrollment being Black Friday. Just click the banner below.
I hope I inspired you! Let me know what your latest project was in the comments.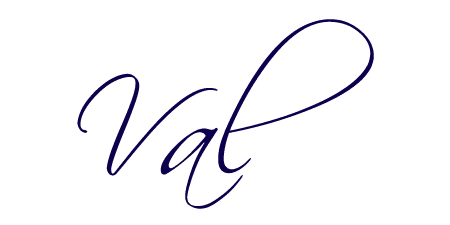 * Disclosure: This post contains affiliate links. If you buy anything after clicking on one of the affiliate links, I receive a small commission of the sale. The cost to you is the same, and I only link to items that I think would benefit my readers. Your support of this blog is greatly appreciated! This post was sponsored by Old Fashioned Milk Paint by supplying some of the products for this project – Thank you!