Do you plan to or did you get rid of all your old cheapo furniture and buy new?
I don't…I flip them.
Today's project is one of those put together side cabinets that typically you would give away to Good Will and buy something much better when you could afford it. But for me, it's not about the money. It's about achieving a one-of-a-kind piece of furniture art.
This month's challenge from the Fab Furniture Flippin Contest asked for a piece that goes from drab to fab by painting it with Deco Art Chalky Finish  paint. The contest theme is "Make a Statement". I've used Deco Art Chalky Paint before on other projects, so I knew the paint would be easy to use and would turn out great.
After this boring, ugly piece, it's not really hard to "make a statement" with paint – anything is better than how it started out!
"MAKE A STATEMENT"
I used the colors Treasure and Yesteryear of Deco Art along with another paint from my stash in dark gray to antique it and Deco Art's Cream Wax as a finish. You could use Relic from Deco Art for the dark gray.
I cleaned the side table off (super dusty) and painted the entire piece with the color Treasure and then painted the top with Yesteryear.
I used a foam brush for each color.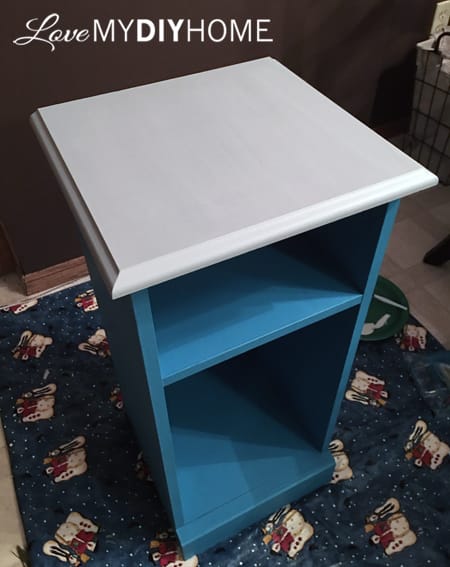 It was a bit stark for my taste, so to tone it down I mixed a dark gray and water (50/50) to make a wash to antique it.
I just painted it on and used a t'shirt to lightly wipe it off, leaving just enough of the wash to tone it down a bit.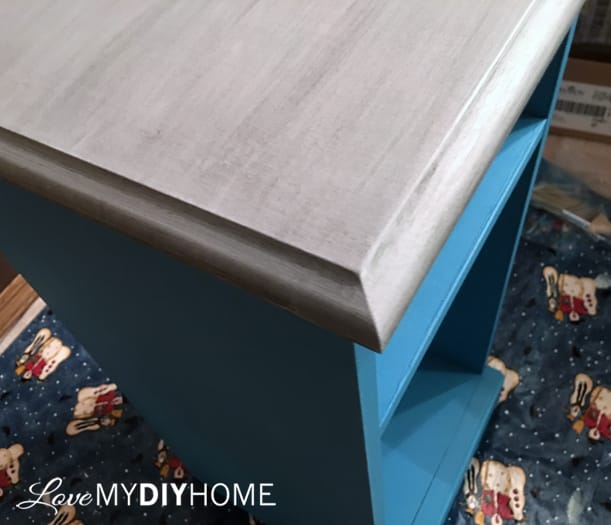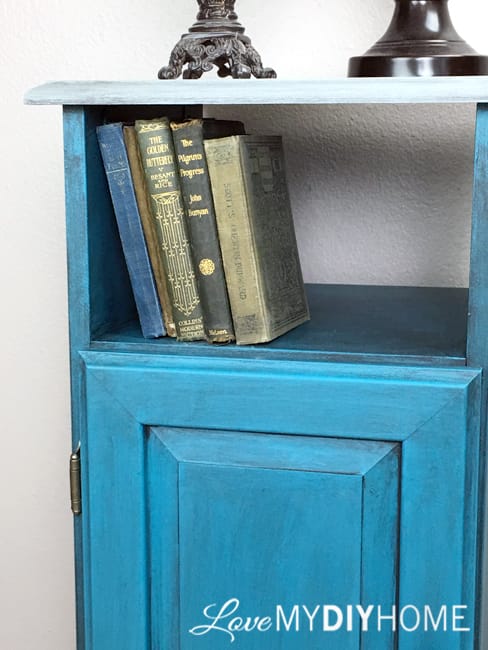 Updating the hardware – a new knob – makes a big difference in a furniture flip.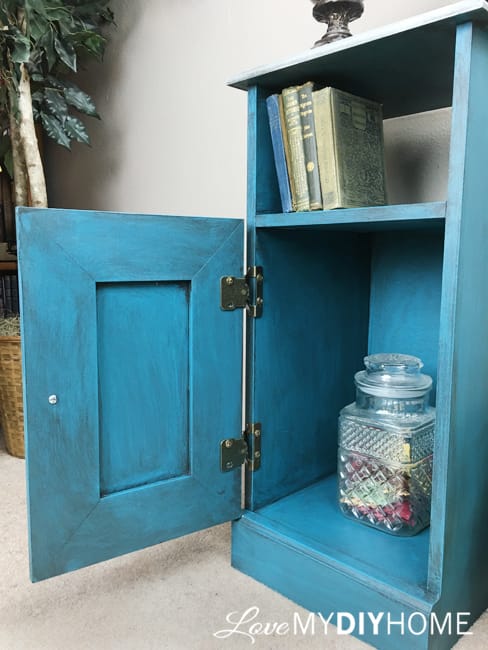 Participants of The Fab Furniture Flippin' Contest receive product compensation from the sponsoring brand, Deco Art, in order to complete their themed projects. Deco Art will also provide the prize package for the contest winner.
Thanks for visiting. How about you tell us about your most recent project?