It's kinda fun to post this BEFORE my daughter sees it. It's for her birthday but she's just a little busy right now thinking about having a baby some day soon. 🙂 So as we wait, this little gem is going up!
I started out with a base of off white and then painted a light brown wash over that, to create a worn, Old-world look. You can see the before and base color in the video above.
I chose not to fix the imperfections because I went for more of a rustic look, leaving in the dents and cracks.
Nor did I repaint the hardware. It had been painted by the prior owner and is flaking off - perfect for the look I wanted!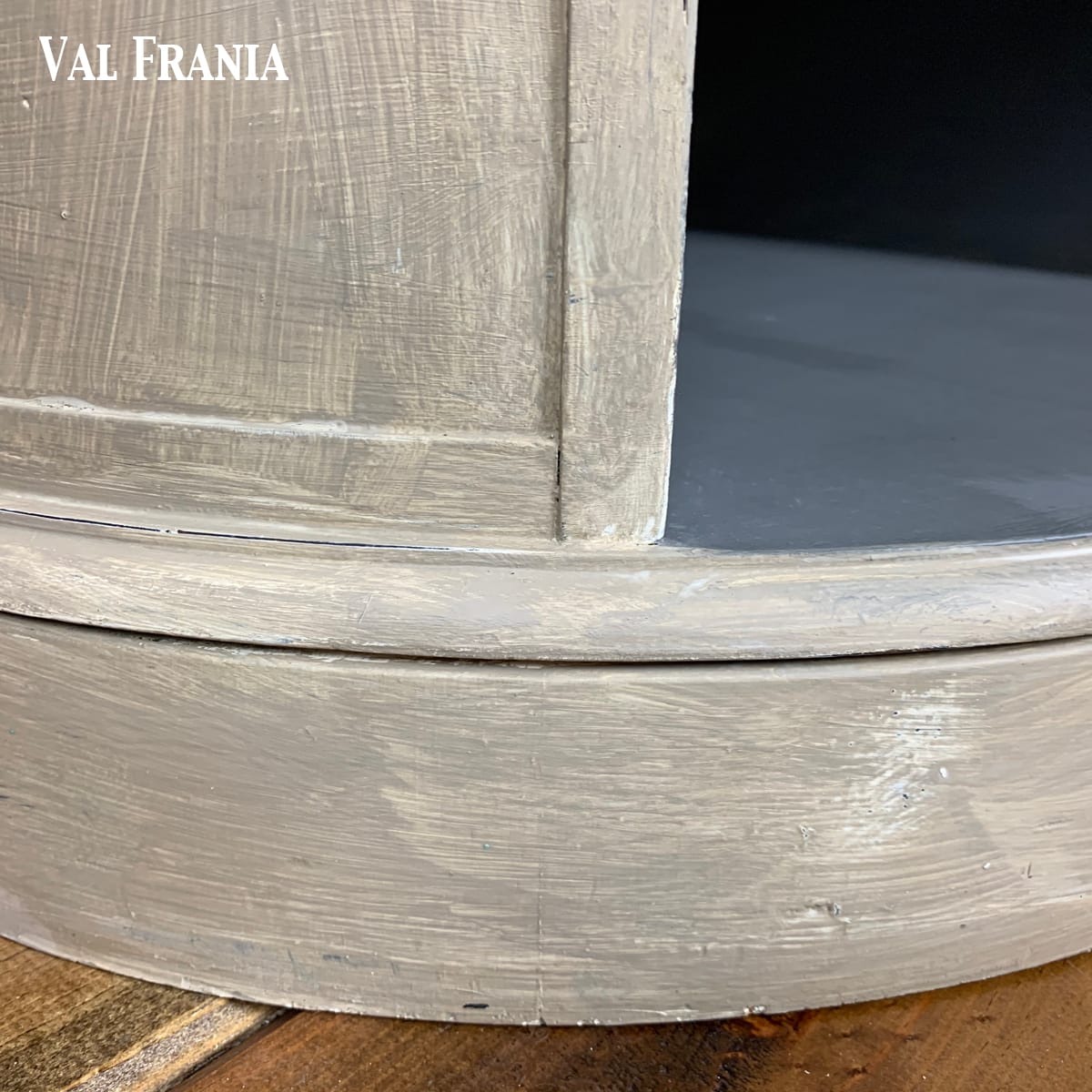 Once I got the background I wanted, I stenciled a clock and part of a compass, distressing the stencil just a bit to give a time-worn effect.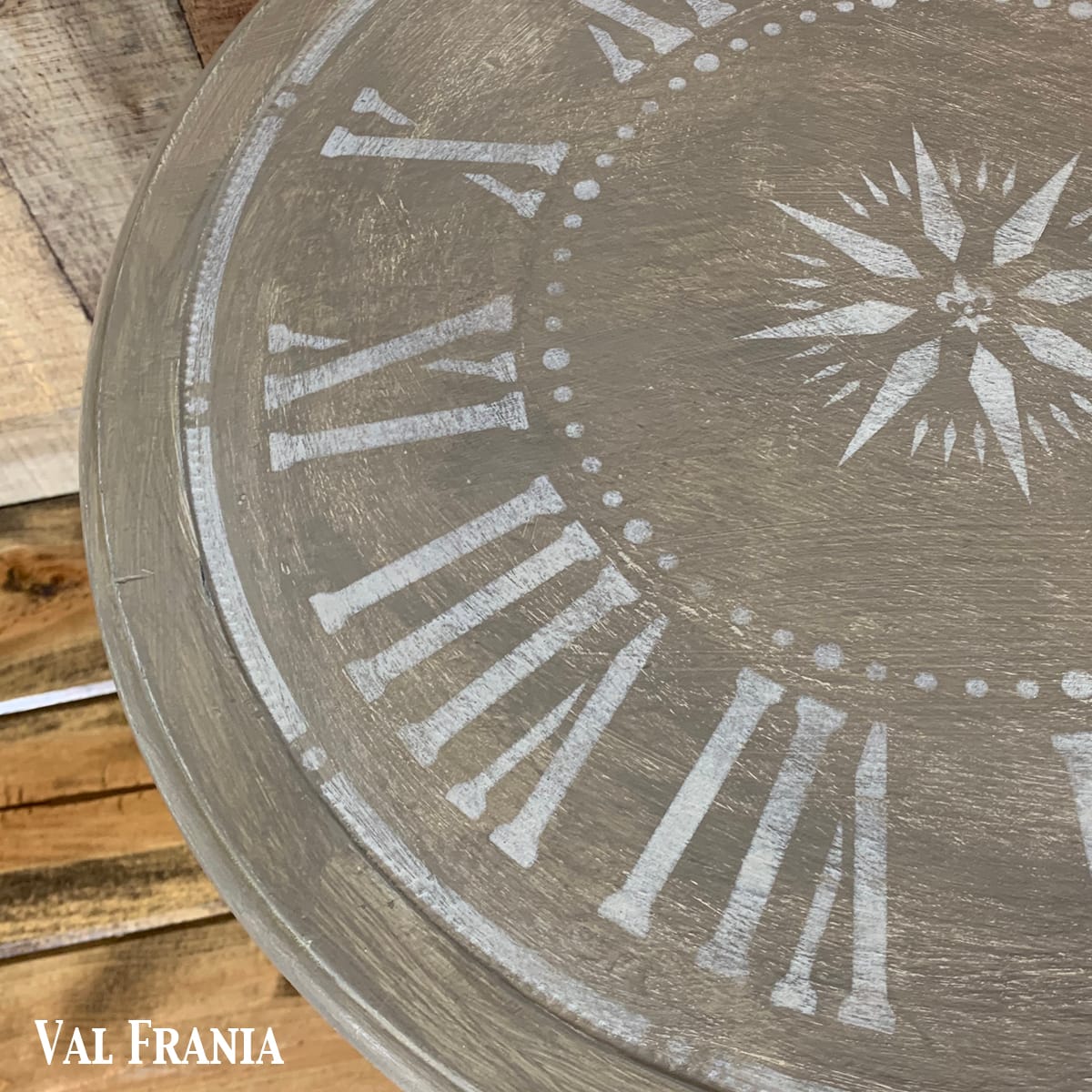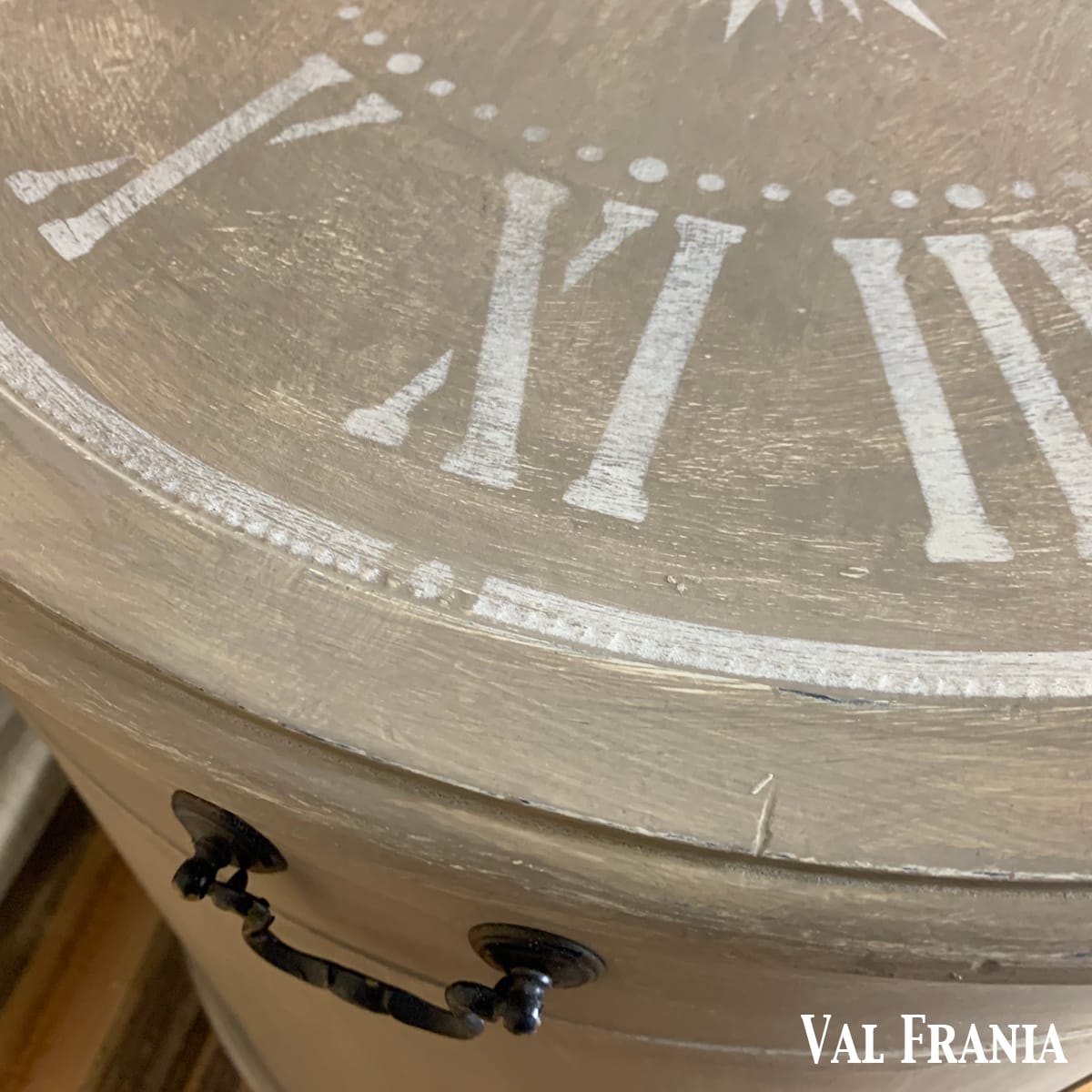 Considering the room this would go in, my daughter's game room, I used both gray and brown base colors - I'm not really crazy about mixing those colors, but it will go nicely in her room, and that's what counts. I've redesigned this for her birthday and the customer is ALWAYS right, right?
Besides, I did take a little bit of creative license with this one...
Her trim is Java Gel beautiful, hence the reason for the color of the working drawer. I do love Java Gel!
Then entire piece is sealed with (afflink) Crystals water-based polyurethane.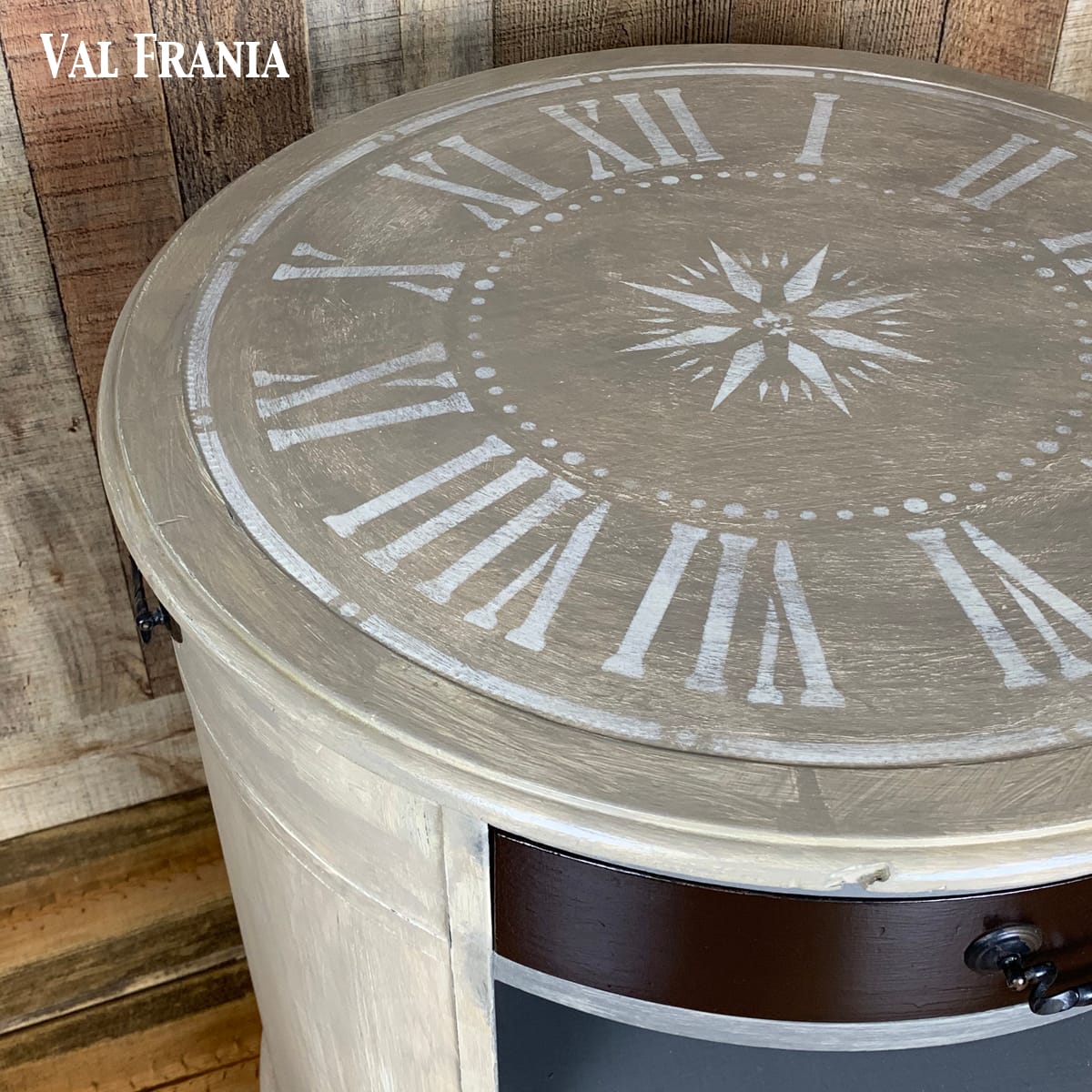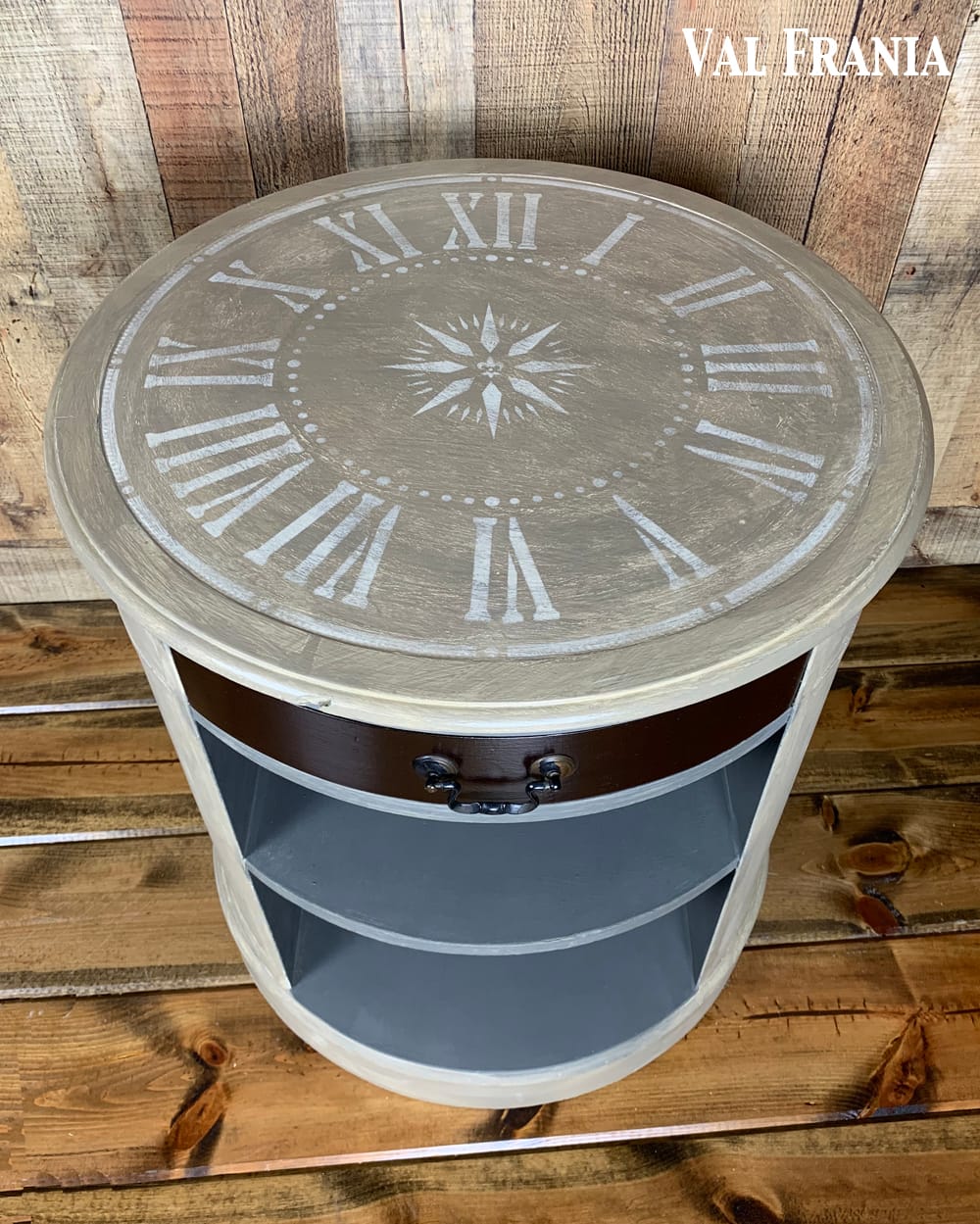 Do you follow the norm when it comes to combining colors? I'm always telling my DH that he shouldn't wear tan and gray together. He'll even go change when I remind him, laughing at me all the way.
This one is definitely breaking the rules, but I am so very glad I did it. I even had a little fun staging it. Usually you only stage when you put it up for sale, but I have a membership that teaches all things furniture flipping, so I just had to see it all decorated up just because.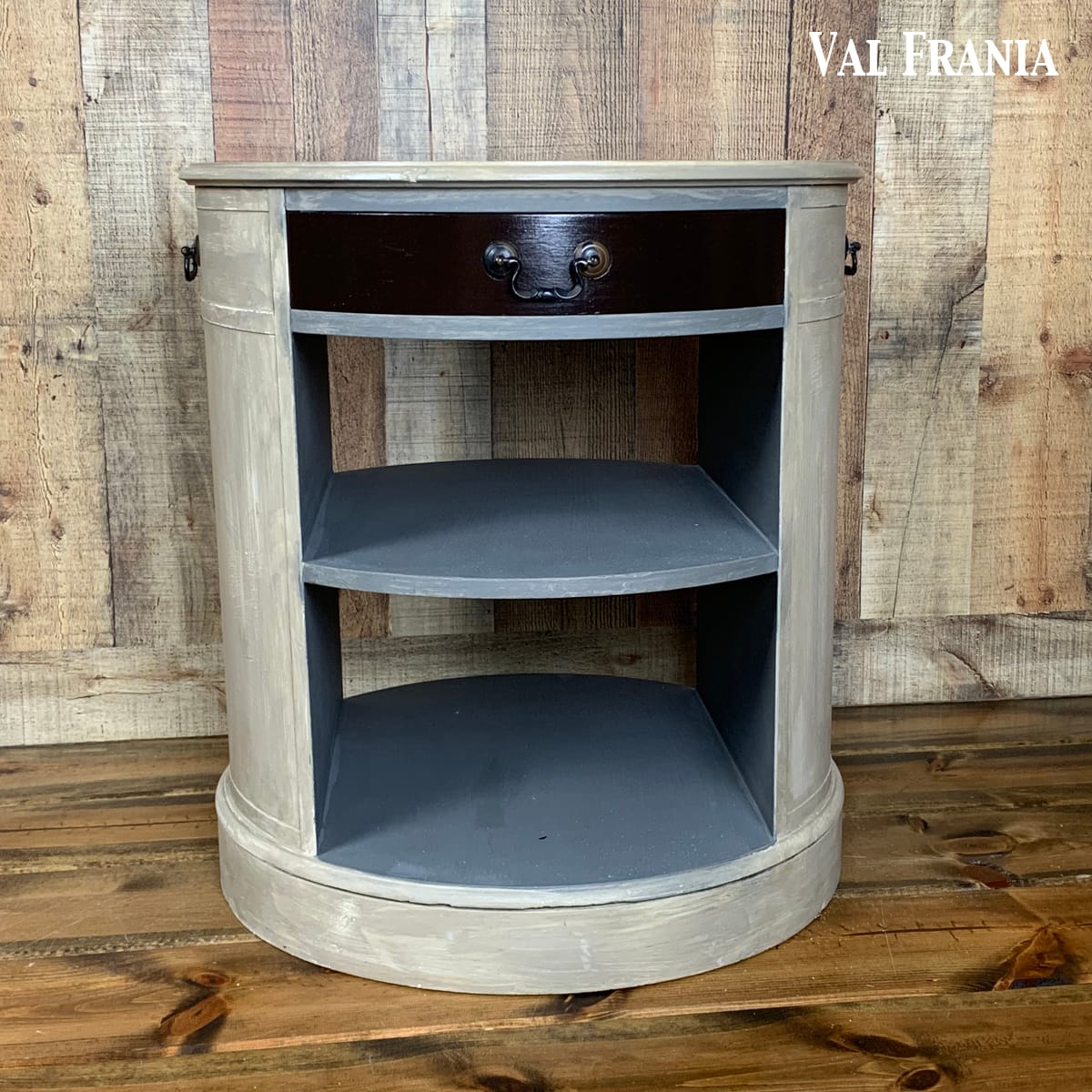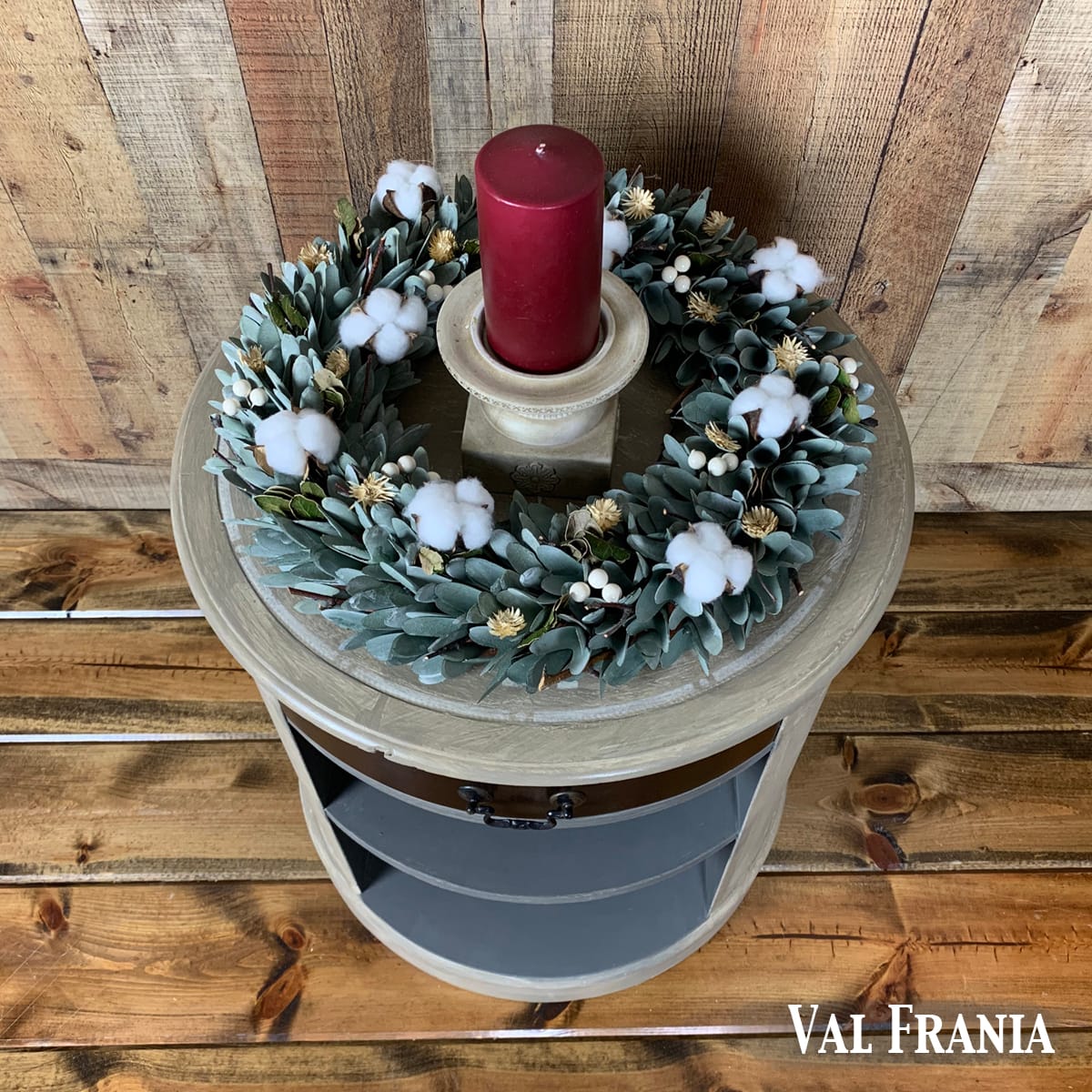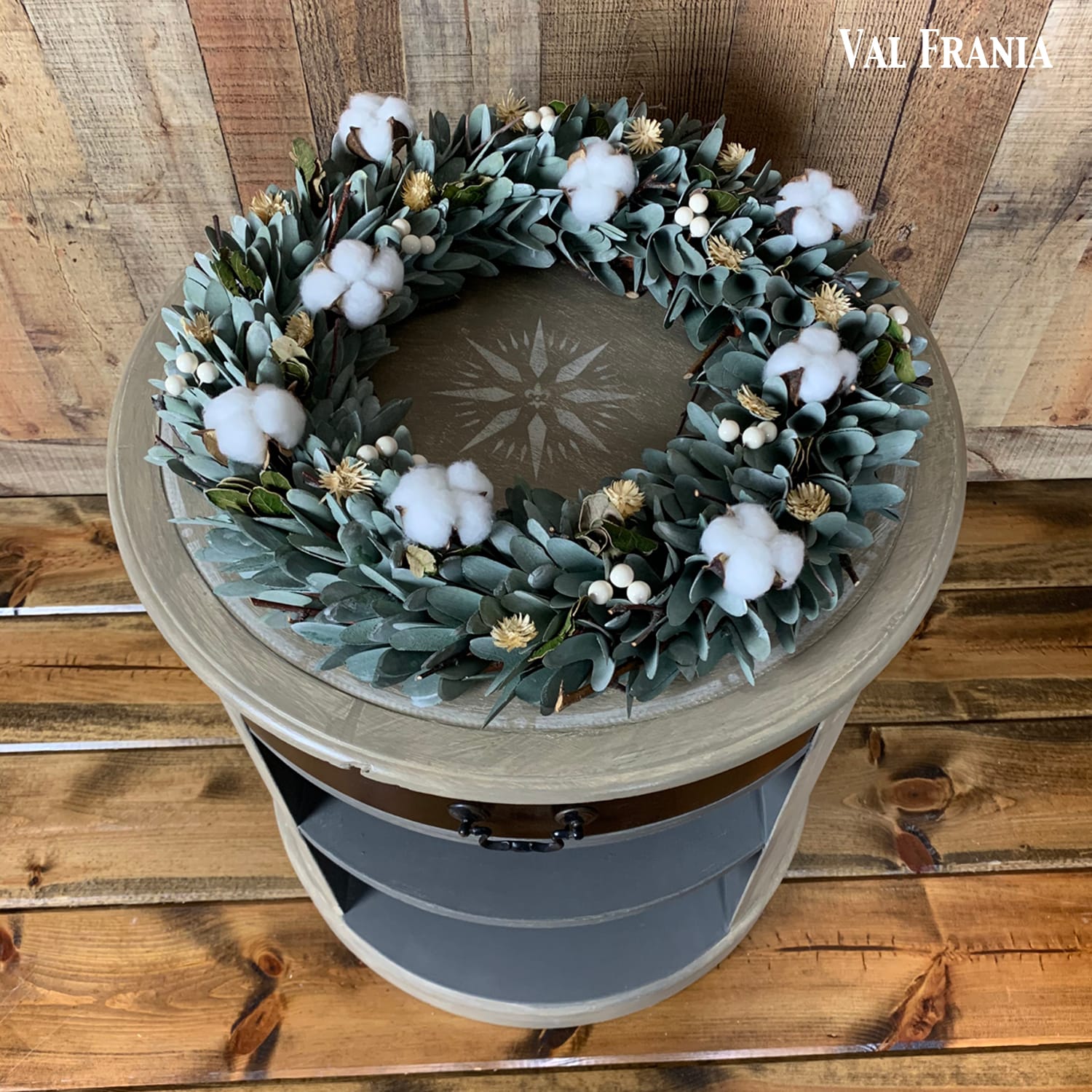 What have you flipped lately? Are you into furniture yet or just DIY? I've got a bunch of pieces standing in line to be redesigned, so keep an eye out.
Next up...a couch table. The top is Java Gel done and just trying to decide on what color to paint the base.
If you've not done so yet, come grab my FREE PDF: 100 Random Furniture Flipping Tips
Thanks for stopping by!