There isn't always paint involved, or sanding or even glue in every DIY project.
A friend was dumping a bunch of old deco at Goodwill and offered to let me look through her box.
Woohoo! A DIY'ers hayday!
I'm working on four projects today, this one was a 30 second redo…
No paint. No glue. No sanding. Nada.
Here is a hurricane I picked out of her box. I thought it had potential. But I had no idea what that was when I took it.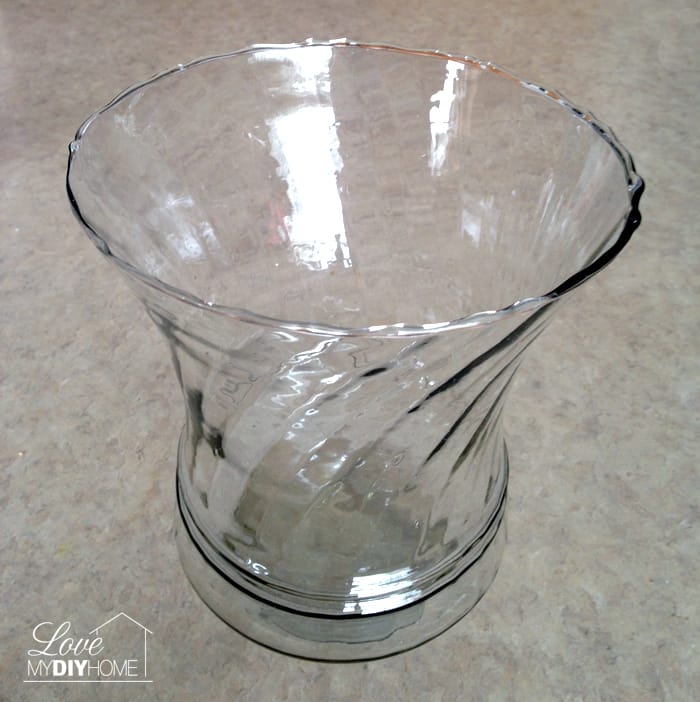 It was a very nice piece, but the bottom wasn't solid or large enough to stand on its own. This morning when I was putting away some of my decor I had sitting in a pile (we're working on our guest master bedroom), I got the idea to pair this up with a wooden candle holder I paid about a buck and a half for a couple of years ago at a consignment shop.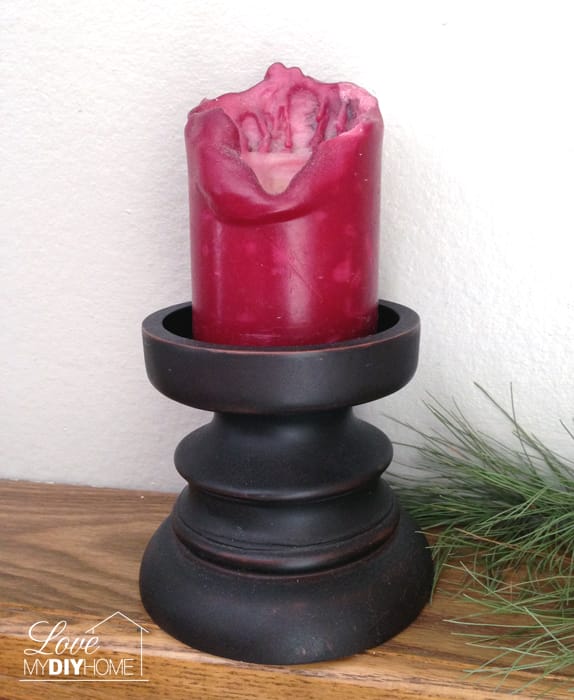 It looked fine as it was, but when I took off the candle and added the glass hurricane, WOW! they were meant to be together!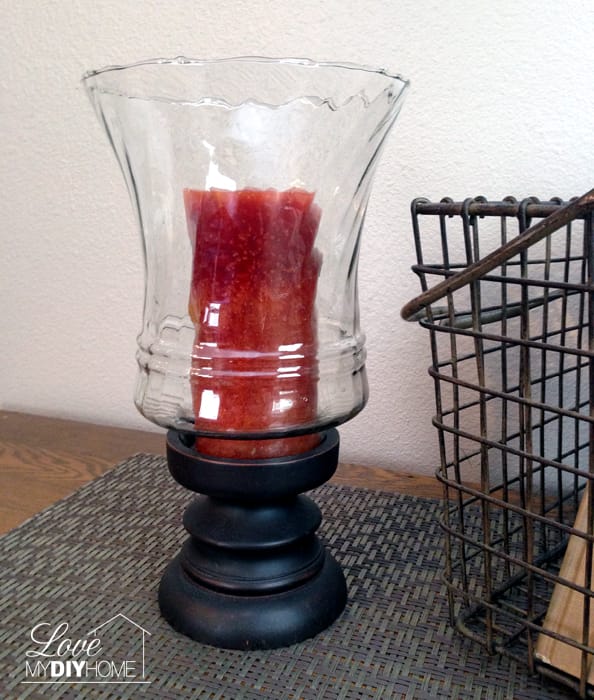 I'm thinking I might add some rocks to the bottom of the hurricane to fill in the glass around the candle.
Here's an idea from Target…looks like they put dried cranberries around the candle.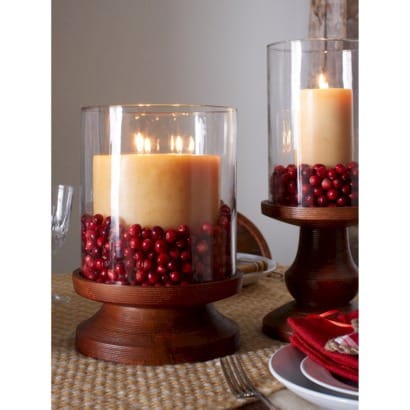 And to think this piece of glass was going to Goodwill to sit on a shelf along with dozens of pieces of glass that were no longer wanted. Be still my heart! I love DIY! Hobby Lobby sells pieces like this for boku-bucks.  I longingly drool over them every time I go but the frugelista in me won't let me buy any of them. Well, OK, my wallet won't let me buy any of them.
Let me encourage you to be on the lookout for ways to use something old and turn it into something trendy. We need to re-use, not discard. We need to be good stewards. These are hard economic times. Even if you make a lot of money, its prudent to use it wisely!