A while ago I told you about our new kitchen table and how I redesigned it. To see the before and after of the table go here: Can Furniture Become a Piece of Art?
The table was too short to fit well with the chairs we already had, so we were constantly having to sit a little sideways to be comfortable. I had plans to fix the height but was too stubborn to pay the long price for bun feet. I looked in woodworking shops, on Amazon etc. but they were so expensive! I finally found something that worked, so I'm sharing a tip with you today based on my experience.
Go to garage sales!
To add a few inches, be cut down feet from another piece of furniture and DH attached them. I originally was going to paint the added pieces to match the table legs but once they were on, I liked the contrast of using spray paint to give it a dark walnut color. It took us a while to find just the right piece because of the style and narrowness (is that a word?) of the table legs.
We found 4 of these feet at a shop for just a few dollars. They look similar to the ones sold on Amazon, but I paid pennies compared to the retail prices online. We decided after looking for about a year, to use these and just cut them down to fit the table leg. Look for these at garage sales and places like the Restore to find them cheap.
The pic below is our latest score. There was a table with these 4 legs sitting next to it at a garage sale this week priced at $5. I asked them if I could just buy the legs and they agreed, so I now have an amazing resource for future upcycles. We'll just cut off what we need! I should get at least 4 different projects out of them.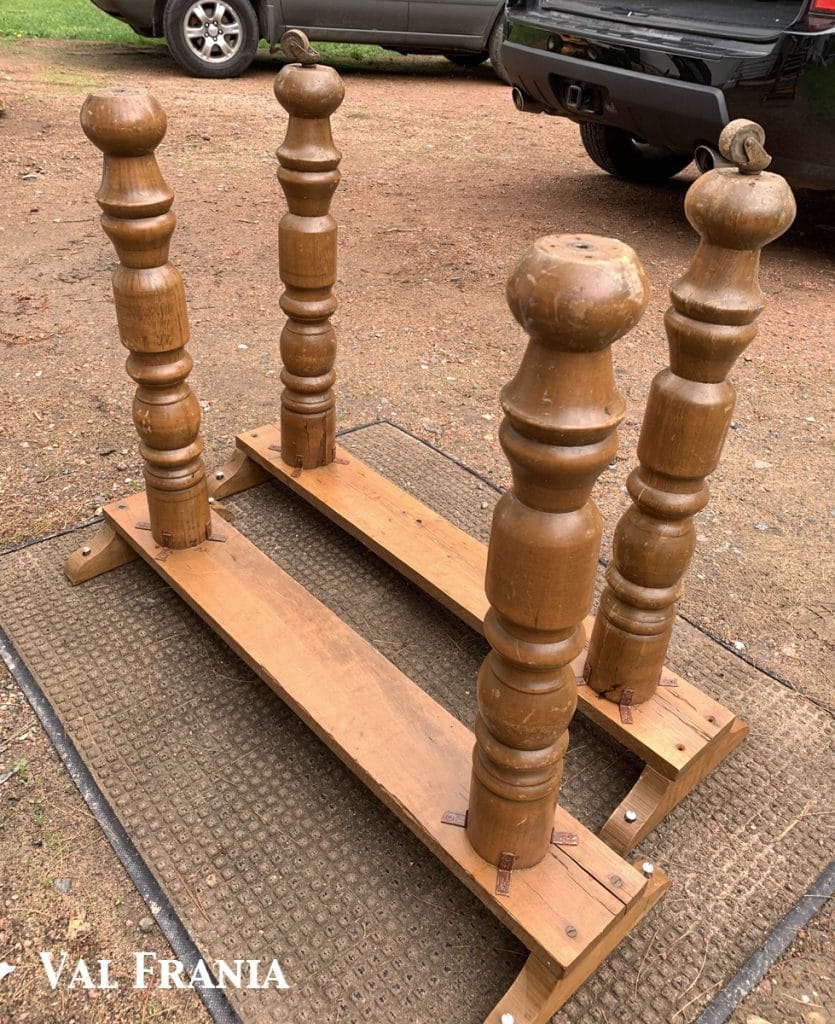 Steps 1 & 2  Cut apart & sand.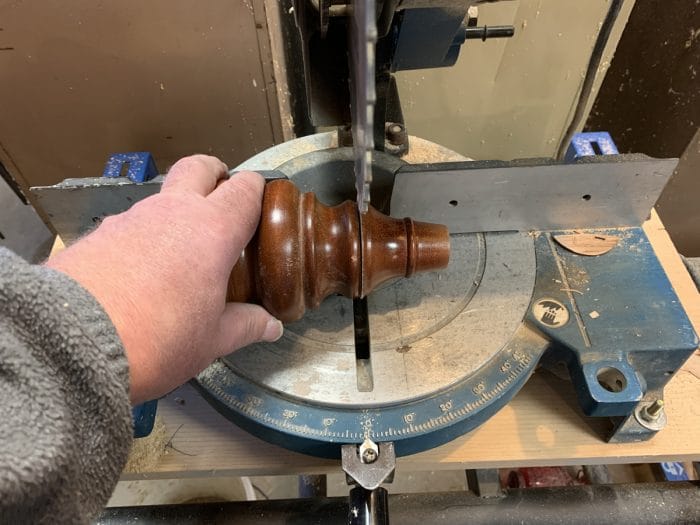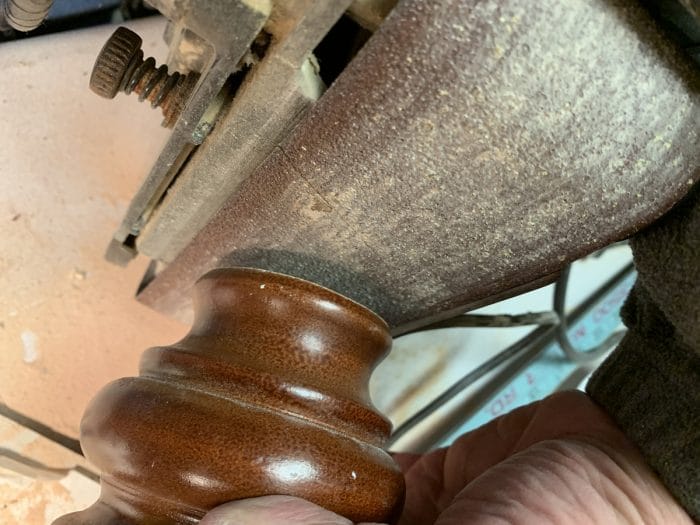 Steps 3 - 6 Cut dowel, sand dowel, measure foot to find center, and drill the hole.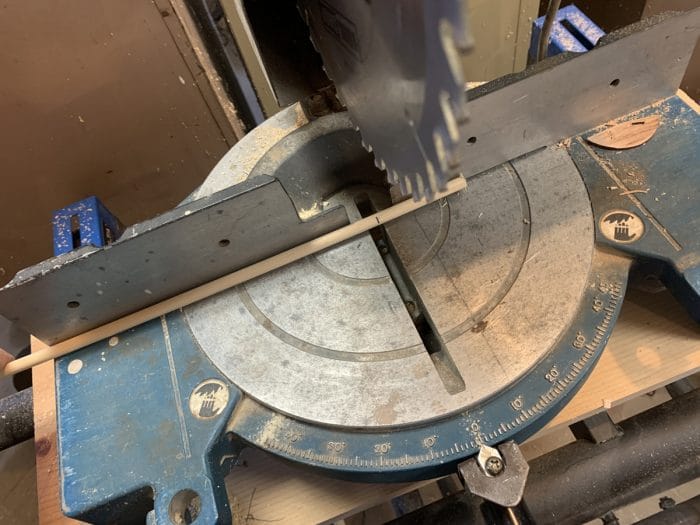 Steps 7 & 8 -  Tap in dowel, drill hole to match in table leg.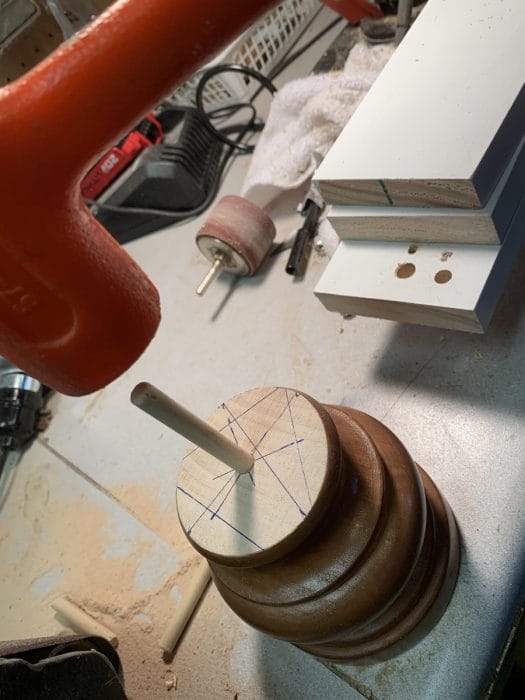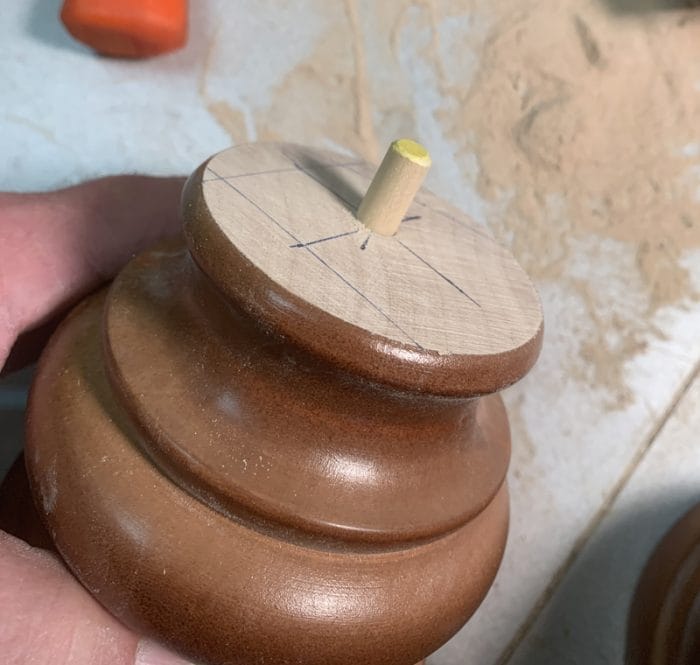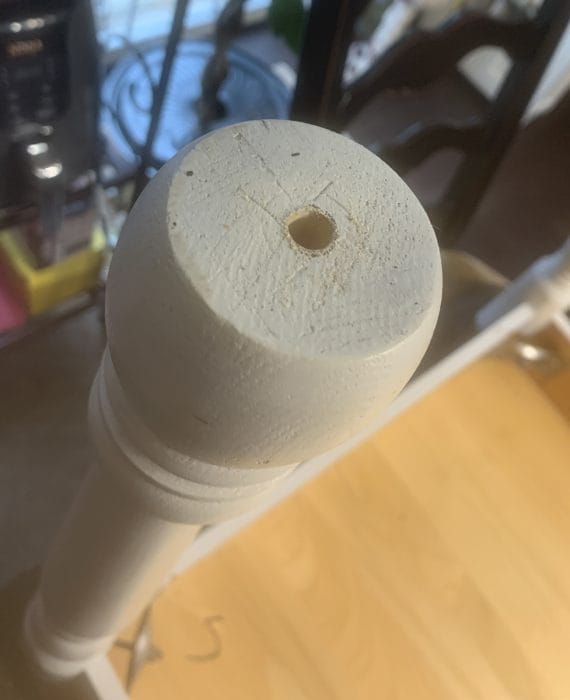 Steps 9 -11 -  Spray with dark walnut paint, add glue and tap the two pieces together.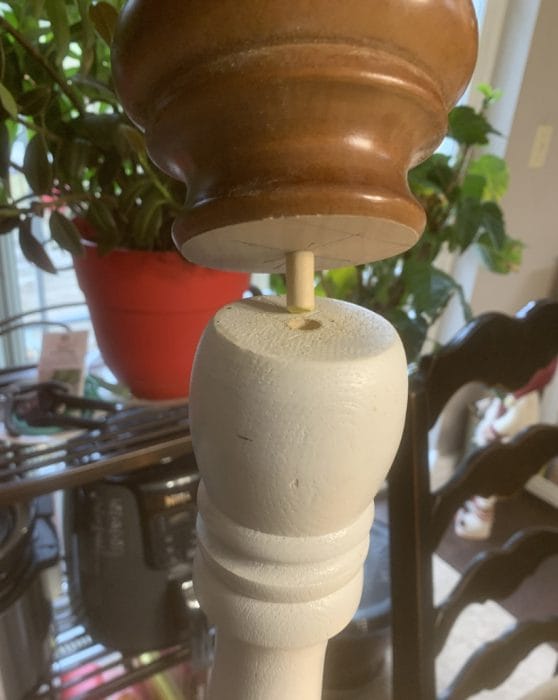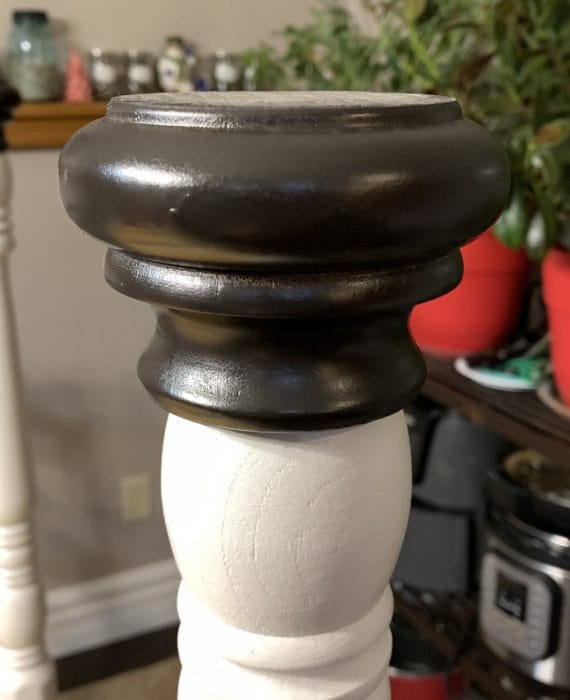 I had thought I'd prefer the pieces to join perfectly, meaning an exact size where they meet. We could have used a tool to narrow it down. But after I saw the finished product, decided I liked it and kept it as it was.
I also liked how the dark wood accented the table top and chairs. Sometimes you just don't know till you're done that you've made the right choice.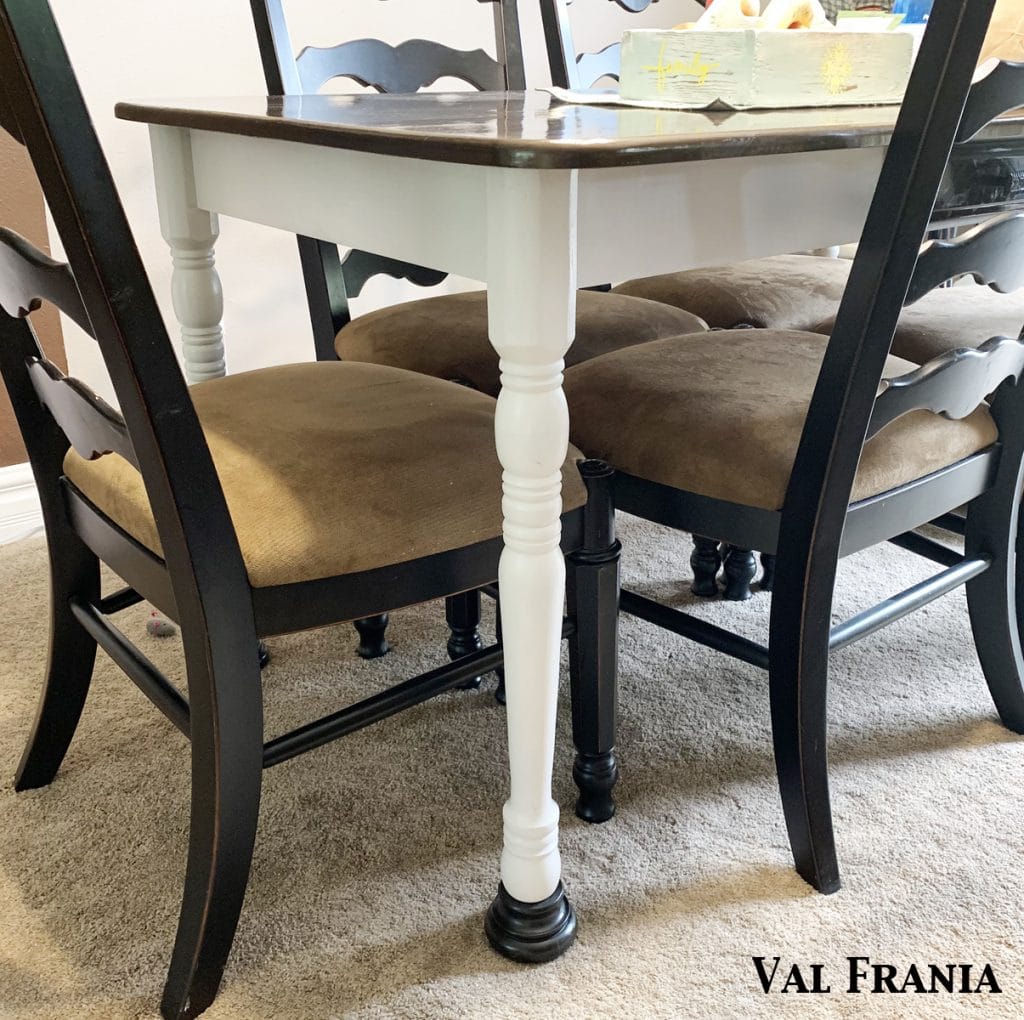 When you look at the price of feet, it drives you to find alternatives. I look for used sets but I also look for furniture that perhaps isn't so great in body, but the feet are salvageable. We have to be creative to have the unique pieces we want and keep the bottom line manageable.
"One man's junk is another man's treasure." - how true that is for us in our industry?
Look at the price of feet on Amazon below: