They say the third time is the charm.
So, here is my third flower arrangement I've shared with you - a DIY floral centerpiece.
By showing you my first three attempts at flower arranging I'm hoping you'll get the idea that you can do this too.
HONESTLY...it really is quite easy.
My little ceramic pumpkin turned floral centerpiece is the best yet.
Here's how I did it...
I started with leaves around the bottom and then added a candle.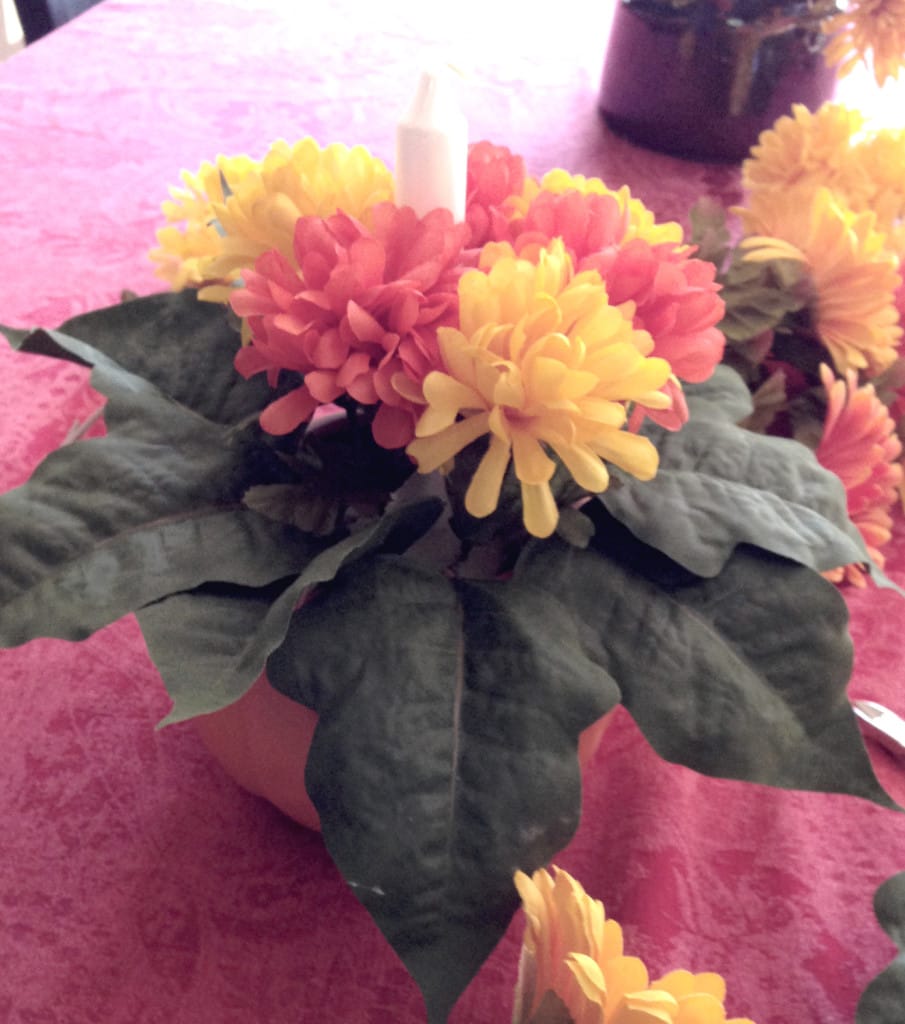 It only took a few more flowers to make it fuller. I just kept moving them around until I was happy with it.
The leaves were too big. I just didn't like it and it didn't really match the picture I had in my head.
It was OK, but "OK" wasn't good enough.
So I took the leaves out and I knew it was done - a picture of my perfect Thanksgiving arrangement.
Now, I didn't say it was perfect. But it was exactly what I wanted, so it was perfect for me.
That's really all that matters. If you like it, then it's perfect.
I went back to JoAnns and Michaels and brought home two more bags of flowers.
It's my plan to take pictures of my Thanksgiving table to share with you, but once the grandkids start coming, all my big plans usually go out the window...
L.O.V.E. those grandkids!
These are my first two attempts at floral arranging:
Super Simple Poinsettia Flower Arrangement
So once in every year we throng
Upon a day apart,
To praise the Lord with feast and song
In thankfulness of heart.
~Arthur Guiterman, The First Thanksgiving
Now go out and find a pretty container and buy some silk flowers and make your table pretty

.