#sponsored
First I'll tell you about this great new product and then I'll share some of our family traditions...
TopGreener offered me a couple of (afflink) USB charger receptacles to try out - and I obviously couldn't say "No" since I love techy things. I've wanted these for a long time, so it was a no-brainer to review it for them. You can find them on Amazon at a decent price here.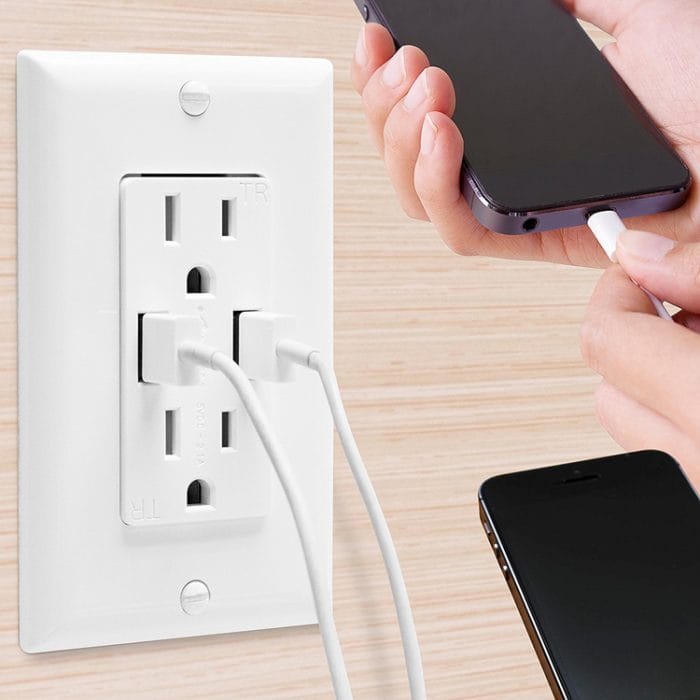 The (afflink) USB charger receptacles would make great stocking stuffers if you're at a loss for an interesting addition to your DH's stocking this year.
They were super easy to put in and look very nice in our master bedroom. I have a couple of time-lapse videos for you to show you how my DH put them in.
First you turn of the electricity and take out the old one:
Next put the new one in. Simple as that! Check it out:
These are now on either side of our master bed, a perfect spot for us to charge our electronics.
What are you buying for stocking stuffers this year?
You can never go wrong giving accessories to electronics for gifts. Does it matter the value of the gift? Not the monetary value, but the thought and effort does matter. (That was free :))
We just put up our tree and decorated it today - normally it takes me till just before Christmas to get it up. Do you have any family traditions? All of our kids are grown and gone, so pretty much we just veg the whole day and enjoy the time off. BUT, when we did have kids, we had plenty of fun Christmas traditions. The tree is making me very nostalgic right now...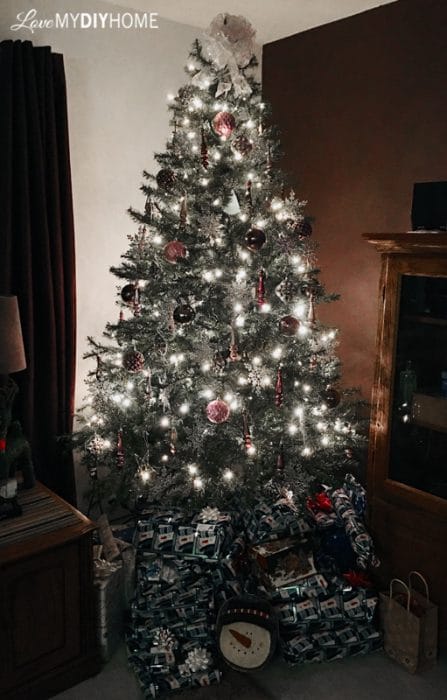 Christmas Family Traditions
Christmas Eve each kid opened one gift - which was usually a pair of PJs or slippers. Sometimes DH and I would do our exchange after the kids were in bed that night or wait till the next morning before we turned on the music.
The kids knew they had to wait 'till they heard Christmas music before they came out Christmas morning. None of that 5AM jumping on Mom and Dad's bed at our house! Since we had 15 kids, we took all day to open our gifts. It would have been hard to see each of them open their gifts if they just went at it, so we opened one at at time. We'd ooo and ahh over each gift as half of them were opened and then break for breakfast.
In-between we would open stockings, get some coffee or hot chocolate and the kids would check out the big bowl of fruit on the table. We went all out on that day - apples, oranges, grapes, bananas, nuts, whatever we could find to fill the mammoth sized bowl.
We'd get back at the Christmas gifts after a while and then when we were done, the kids spent the day playing with their legos and games, trying on their new clothes and watching Christmas movies. Lunch and dinner on Christmas day were never a big deal at our house like other families. We basically just grazed all day and if we felt like it, we stayed in our pajamas.