#sponsored
DH brought home a side of the road freebie last summer.
14 months ago I cleaned and sanded it. A few months ago I primed it. Just yesterday I finally got to painting it.
Go Bold or Go home, right?
So here it is in the raw...sad and unwanted, tossed out for the garbage truck. It's a Mersman MCM. And it was Uggg-
Lee.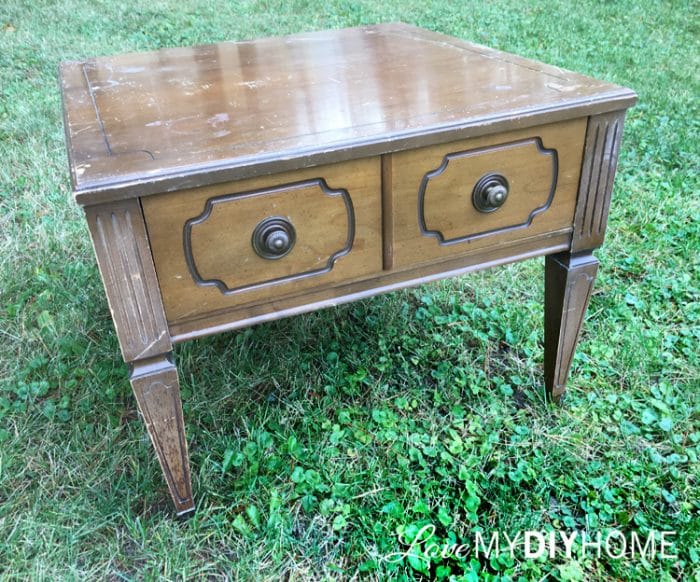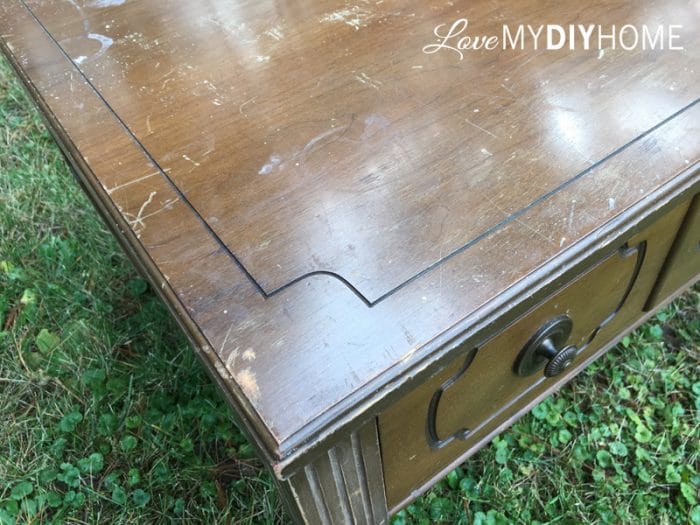 Here is my disclaimer regarding the MCM label in case anyone cares:
When researching this table, we could find nothing that placed it into the mid-century or mid-century modern category. Though Mersman tables are plenteous, there aren't any out there like this one. So who knows? Mid-Century...Mid-Century Modern? Vintage? Antique? Either way, it's old and not from this era. The store closed down in the mid 90s and produced more than their share of tables for around 100 years. If you know details, please share in the comments. So on with the show...
Materials
(Affiliate links are below in red for your convenience.)
* Disclosure: This post contains affiliate links. If you buy anything after clicking on one of the affiliate links, I receive a small commission of the sale. The cost to you is the same, and I only link to items that I think would benefit my readers. Your support of this blog is greatly appreciated! This post was sponsored by Old Fashioned Milk Paint and CrystaLac by supplying some of the materials for this project – Thank you!