January's Fab Furniture Flippin Contest – A Fresh Start
On a trip with my DH to Door County we found this great little shop with several interesting pieces just screaming to be loved on. The prices were decent but we only had room in our van to take home two pieces. The first was a one piece china cabinet and the other a little dresser that had never been cared for – raw wood with dinky sad little knobs.
It reminded me of an apothecary cabinet.
I went back and forth trying to decide what color to choose – because I just had to paint it!
Since

General Finishes

sponsored the Fab Furniture Flippin Contest again this month and donated a quart of their new chalk style paint to finish the piece, all I had to do was decide on a color. Some may shudder at the thought of painting raw wood, but I can't abide the knotty pine look – blech! Never have, never will.
From the time I took the dresser home, I envisioned it antique red. But I have no place to put it that red would be a good fit.  So I went with

bone white chalk style paint

and planned to distress it completing the look with new knobs that we found at auction.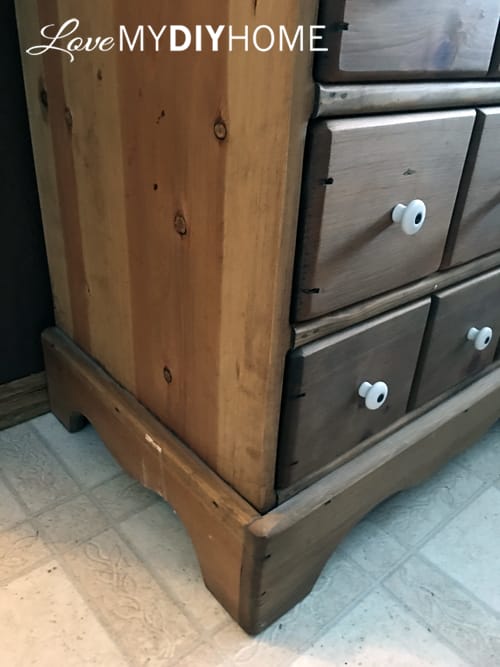 Reality turned out to be much more inviting than fantasy, for the bone color turned out to be an amazing addition to our walk-in master closet. Since the carpet is a raspberry color (already in the house when we bought it), and we have a mixture of wood finishes in the room, the bone white will be a perfect compliment.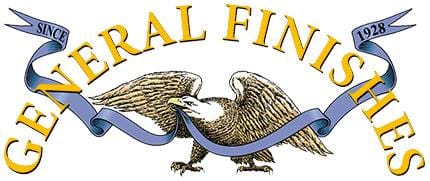 The Fab Furniture Flippin' Contest challenges DIY'ers to create a great piece of furniture following certain guidelines.
This time we were required to choose a piece of furniture that has seen better days and turn it into a show piece that will be used in our home. This piece had a long way to go, but I knew it could get there.
The theme is "A Fresh Start."
The design of the dresser reminds one of an earlier time – maybe it housed tinctures in an old apothacary shop or stood as a lady's lingerie chest full of scarves and dainties.
So let's take a look at the flipping process…
Step 1
Make sure the wood is clean and ready for paint. I didn't prime it because I wanted to experiment a bit. Normally you don't need to prime for chalk paint, though many recommend doing to be safe. I wanted to give it a go and see how it received the paint with no prep. To be able to compare it to other brands, I needed to put it to the test. I did do a quick sanding to rid it of any oils that may have gotten on it over time since it was a used dresser.
Step 2
Paint it! I used a brush for the trim and a small craft foam roller to paint it.
The paint went on beautifully – it was smooth and it is obviously a very good quality paint.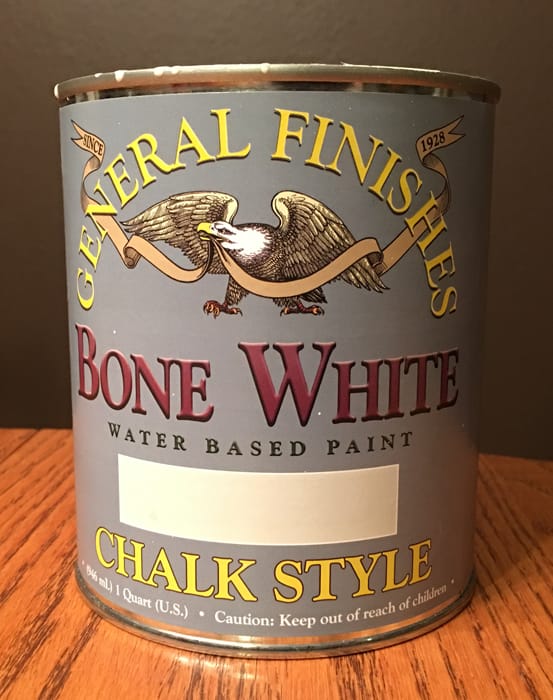 I didn't prime it and yet it didn't budge when I tried to distress it with a sanding sponge. It was quite impressive. I could have used sand paper, but I decided not to distress it because the edges were all rounded, so the distressing just didn't look right.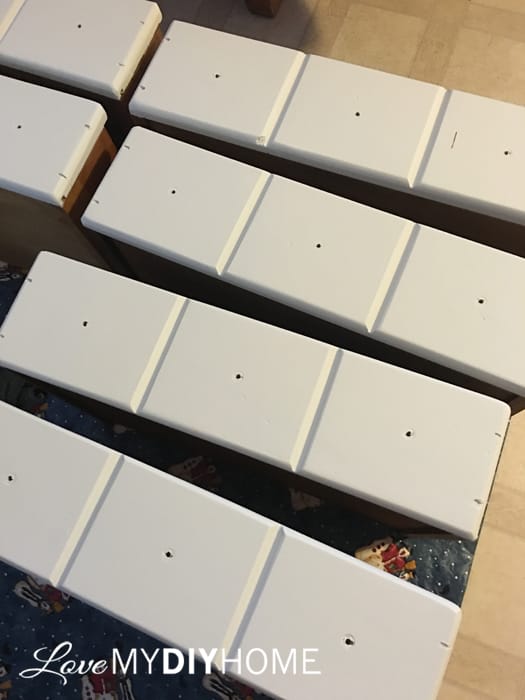 I'm not into the chippy look. I don't like dents or scrapes. The surfaces were flat, so there were no nooks and crannies that would house antiquing well. So, it stayed as is and decided to do something different…
Step 3
I used a foam brush and foam craft roller. The paint is such a good quality! L.O.V.E.I.T.
 Step 4
Wax it. I used Annie Sloan clear wax finish after I distressed it. To have this look using General Finishes, apply

Satin Finishing Wax

.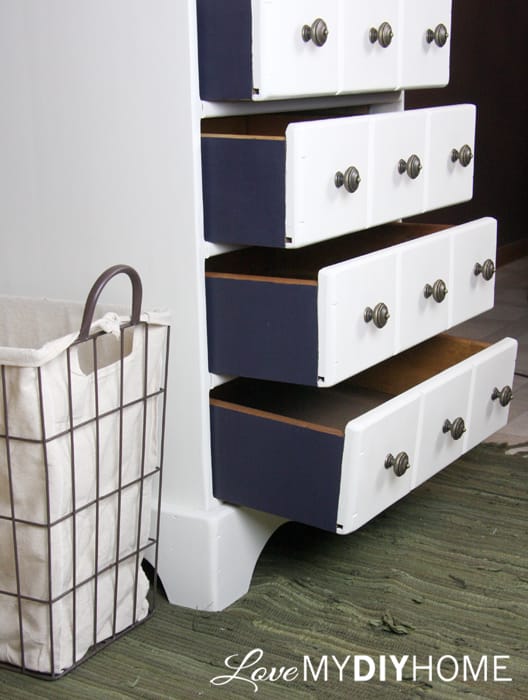 Step 5
Buff to the sheen you desire and add knobs.
Step 6
Stand back and admire your work!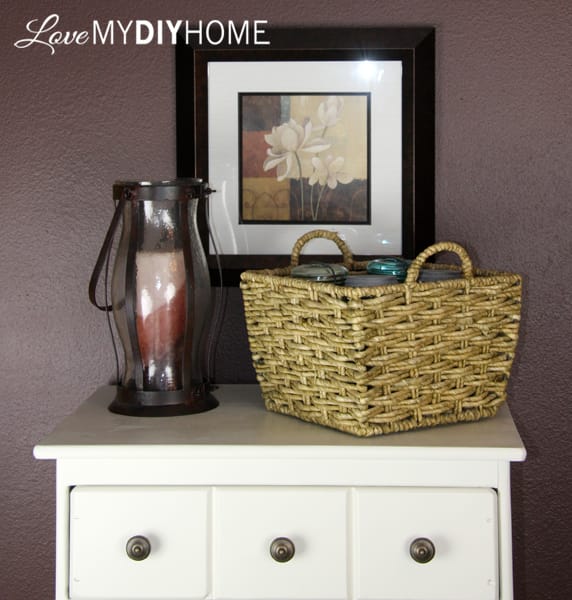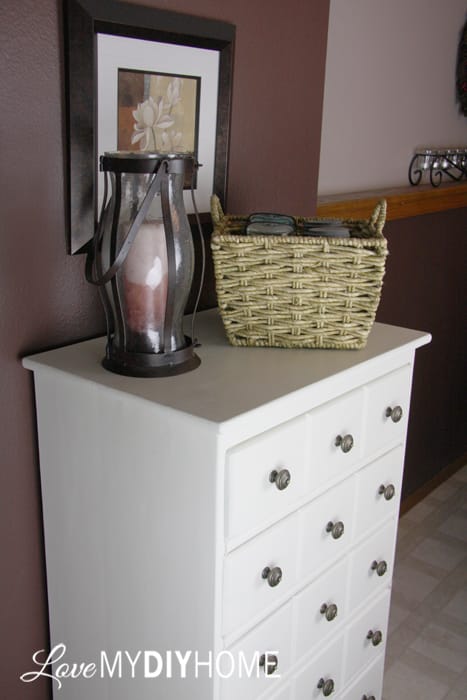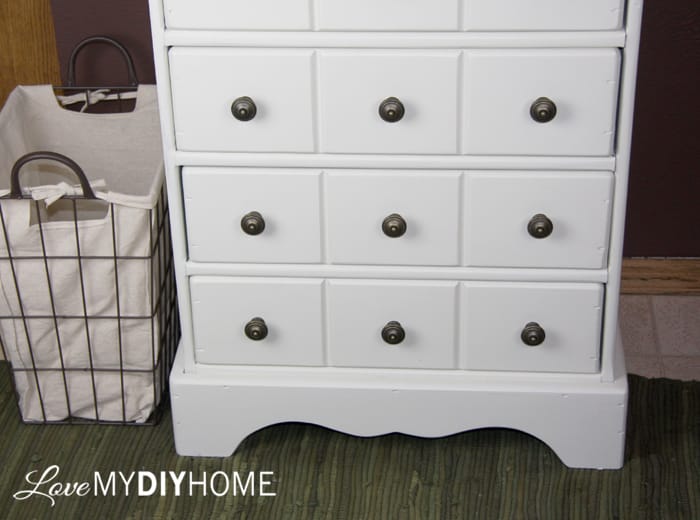 This wasn't my first rodeo. Visit my other contest entries:
Participants of The Fab Furniture Flippin' Contest receive product compensation from the sponsoring brand, General Finishes, in order to complete their themed projects. General Finishes will also provide the prize package for the contest winner.
Thanks for stopping by!
I LINK TO THESE GREAT PARTIES