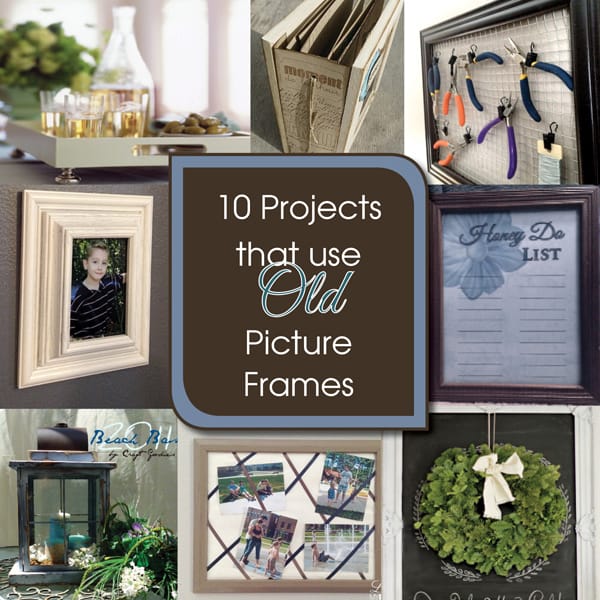 We downsized recently and have 4 boxes of old picture frames filled with my kid's pictures.
I don't have much wall space in this new house, so I needed to figure out what to do with all the frames.
Boxes and boxes of frames…
Not only am I a Mom of Many; I am also a photographer.
15 8×10 frames of school pictures on one wall from my old house…
various framed candids, family pictures, sports pictures, baby pictures etc. all over the other walls.
That's a lot of frames!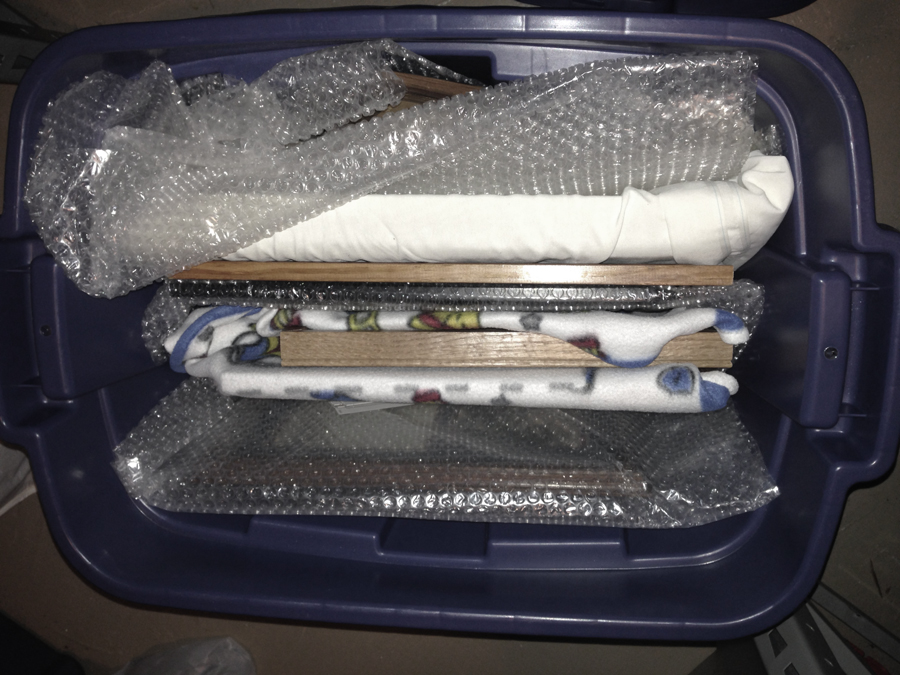 After a bit of research online I have come up with some fab ideas to share with you.
Actually I did this for me, but you are free to join the party.
I encourage you to click on each original source to see the ones with tutorials and if you pin any projects, please do it from the original source (as in, click on their link, go to their post and pin from there).
Frame project #1
In my project, I will combine these next two projects into one. This one is from Kristy Murphy.
KristyMurphy.com
And this one is from Martha Stewart:
MarthaStewart.com
We bought a box full of drawer pulls at an auction a few months back to use in our new house. D. Lawless Hardware is a great place to find quality hardware. (affiliate) Amazon has quite a variety of great looking knobs – at great prices. Another place to look would be Hobby Lobby, but go on a week that they advertise their hardware 50% off.
We had dozens of pieces of hardware from various places. 
What can I say, I'm a hoarder of all things DIY. To paint an old picture frame and place fabric or scrapbooking paper behind the glass will be a super easy DIY.
This works well as a serving platter because the fabric or scrapbooking paper is protected from spills by leaving the glass in the frame.
Frame project #2

 
You can double up frames to create a whole new look.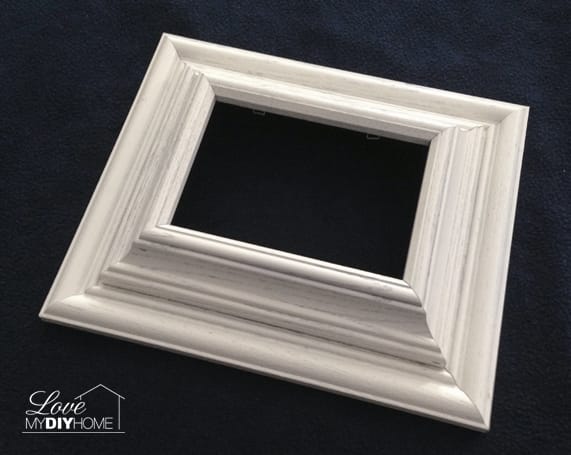 Love My DIY Home Tutorial
Frame project #3
Craft Goodies
Wendy used dollar bill store frames to make this lantern. She has a great step-by-step tutorial here.
Lanterns are very expensive to buy, so this would be a great way to get a large lantern for our Christmas deco without spending a pretty penny to get it.
Frame project #4
We all need somewhere to keep our tools in our craft room, don't we?
I've been wanting to use wire in a project – there's something about wire fabric that appeals to me.
Maybe it's the rustic look.
I'm not really into "old," "barn yard" or "antique" look, but I do like a rustic look as long as it's not too "rusty."
Love My DIY Home
This is similar to project #8 except it will have different wire fabric and will be used to hang craft or office supplies.
Click

HERE

to see the step-by-step of this tool hanger project.
Frame project #5
I bought an old frame at an estate sale and used it for my grandson's photo shoot.
Isn't he a cutie patootie?
ValMark Photography (That's me!)
Frame project #6
Love My DIY Home
Picture frame, (affiliates) quilt batting, ribbon and muslin…
This project, using an old photo frame, is in my guest room.
To see this project click HERE.
Frame project #7
Craftberry Bush
This blackboard was used in a Christmas mantle display – beautiful!
 Painted Fall Decor Accents will show you a regular picture frame turned chalkboard.
The frame is white via (affiliate) Rust-Oleum Spray Paint.
The glass inside the frame is painted with (affiliate) Rust-Oleum Black Chalkboard Spray Paint.
Frame project #8
This project comes from my oldest daughter (mom of the cutie patootie).
She used to sell these jewelry holders on etsy and at craft shows.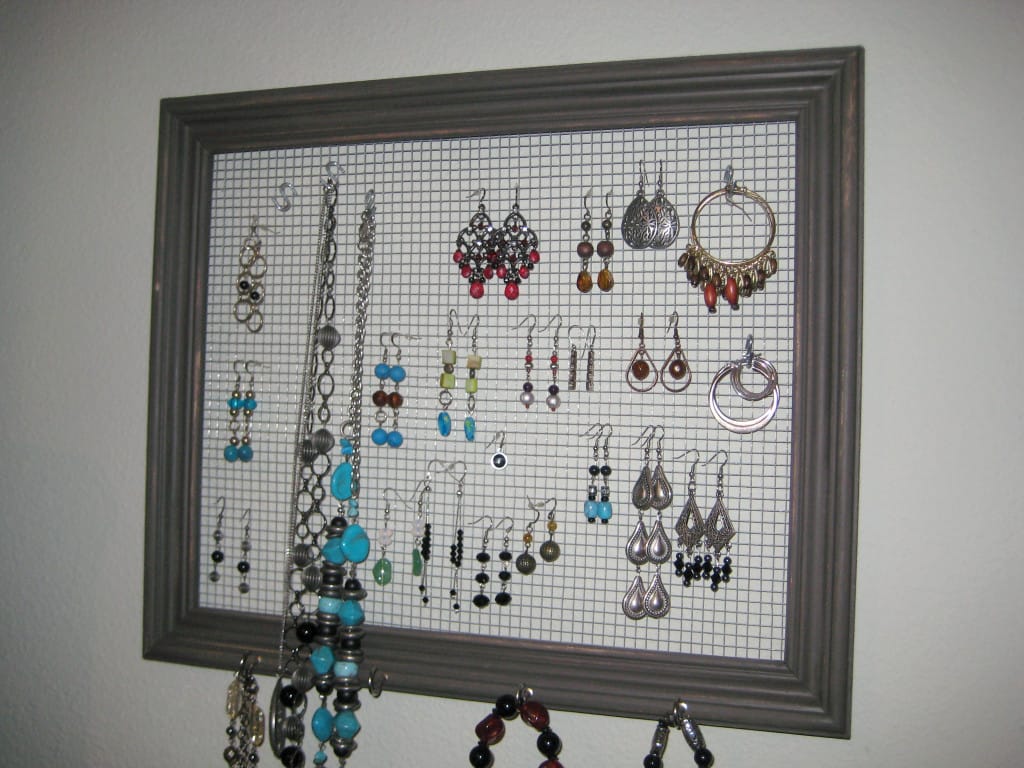 Frame project #9
Use your frame as is, put a nice background with the wording of your choice.
There are many things you could put here besides the "Honey Do List". You could do a grocery list, or goal chart, etc.
Just keep a dry erase marker handy to write on it EVERY DAY and your Hubby will love it! Hehe.
For a free copy of a Honey Do List printable to frame go HERE.
This one was probably the easiest project.
All I had to do was design something on my computer, print it off on patterned scrapbook paper, and then frame it.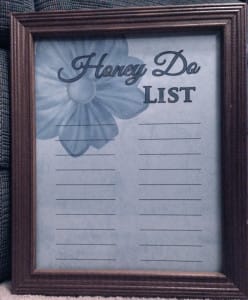 I have FREE

"Honey Do List"

for you to download if you'd like to frame one for yourself.
This will print 8 1/2 x 11 and you will have to cut it down to fit an 8×10 frame.
That is what I did. I printed it on blue patterned scrapbook paper.
Just click the picture below and I'll send you the

PDF

and you can frame it yourself.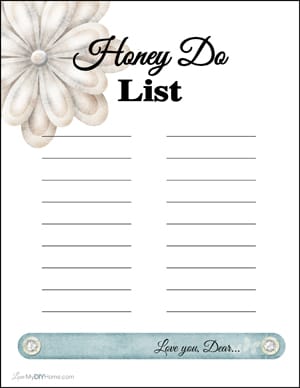 It is my "thank you," to you for stopping by.
Don't forget to buy a dry erase or wet erase marker.
Frame project #10
This is a project I thought about doing quite a while ago but just haven't gotten to it yet.
This picture frame book came from a French blog that I found on Pinterest.
I don't think you will find a tutorial, well, you might, but it would be in French!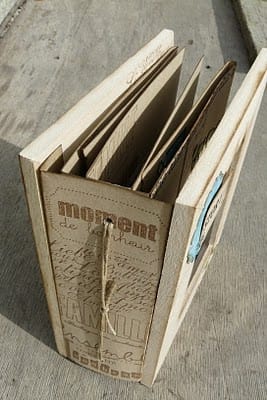 KetchupScrap
That completes my list of 10 DIY projects for those unused picture frames you have lying around in your basement collecting dust.
If you would like a FREE PDF of 4 homemade chalky paint recipes with comparisons and directions for your next frame upcycle project, click the picture below and I will send it to you: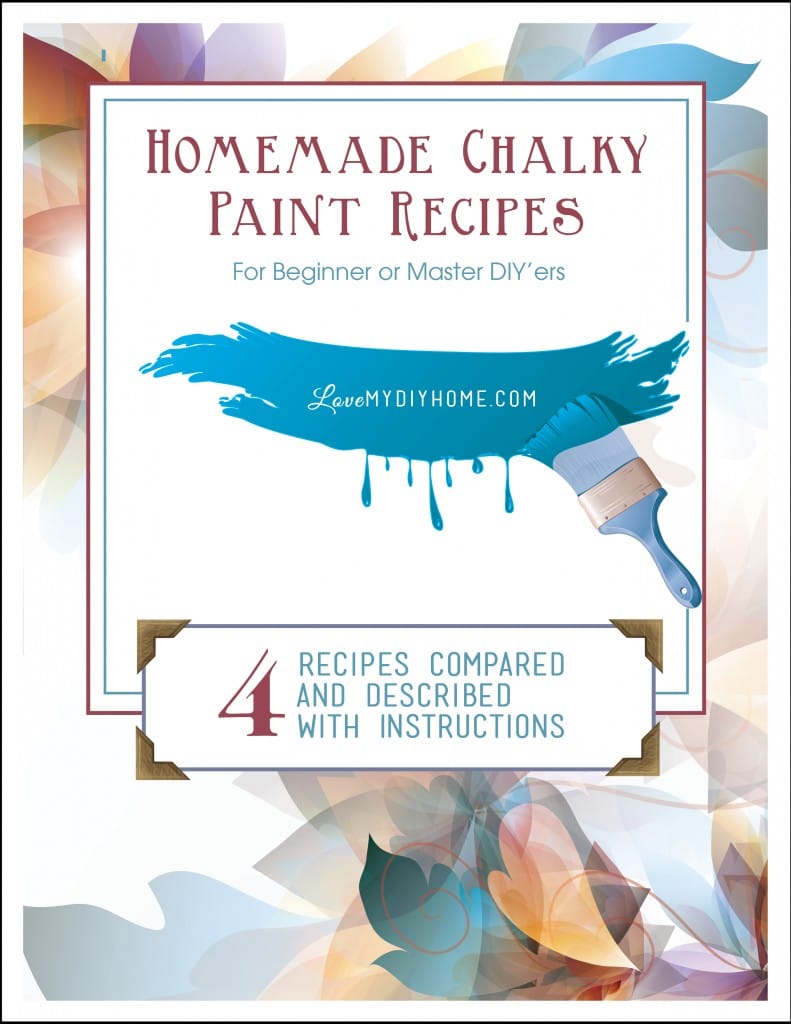 Now go out and DIY something and come back and tell me about it. Click the banner below to receive monthly newsletters full of tips and tutorials.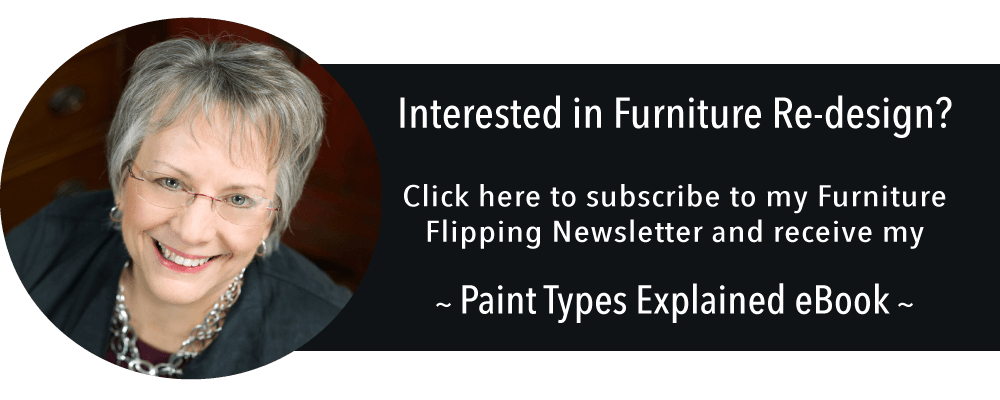 Here is a list of this series for your reading pleasure:
DIY Projects to Upcycle Old Picture Frames Part 1 (You are here)
DIY Framed Wire Tool Hanger – Re-purpose Old PIcture Frames Part 2 
DIY Chunky Photo Frame – Re-purpose Old Picture Frames Part 3
* Disclosure: This post contains affiliate links. If you buy anything after clicking on one of the affiliate links, I receive a small commission of the sale. The cost to you is the same, and I only link to items that I think would benefit my readers. Your support of this blog is greatly appreciated!