We've already talked about this. Life isn't always strawberry lemonade and lollipops.
BUT, you can DIY.
Have you ever heard the expression Carpe Diem?
What do you think "Seize the Day" means? I think it means to make the most of every moment and situation. That's just what the Joneses are doing.
Hence…
The kitchen was a mess. It smelled, was greasy dusty gross, and the design was, well, let's just say, less than desirable.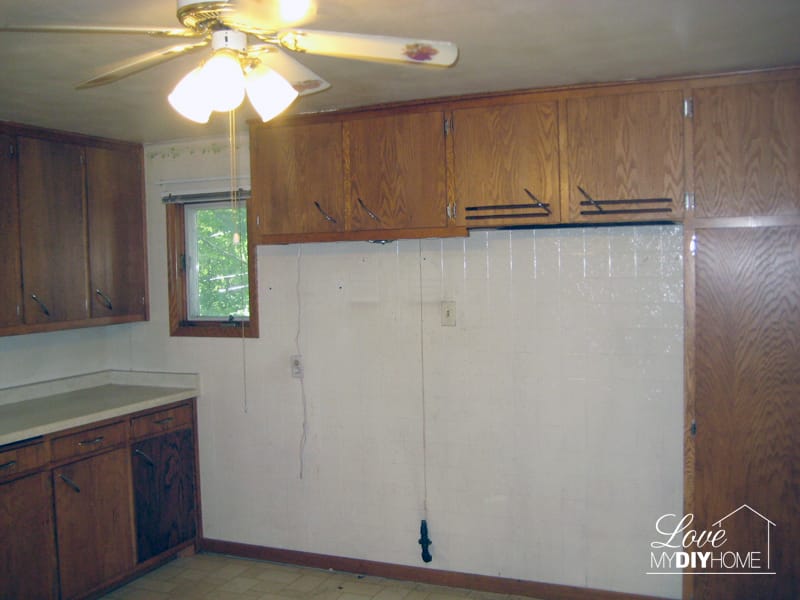 Sometimes all you have to do is tweek something and everything changes. That's the way the kitchen cupboards were at the Joneses "new" house – they needed help.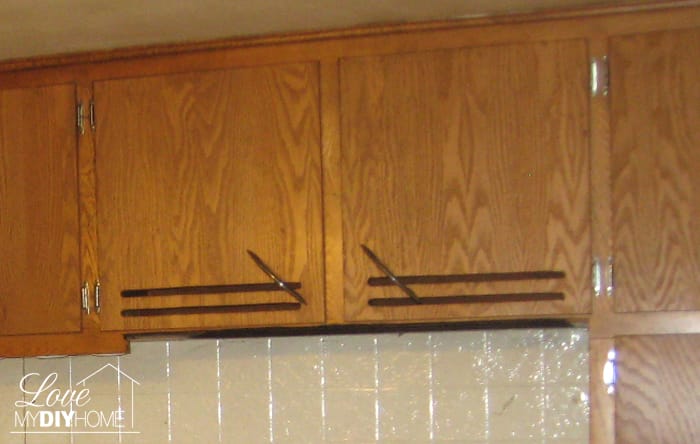 The cupboards had some sort of weird routered thing going on.
We never figured out why there were cut outs on the cupboard doors and we really couldn't see how they could be content with them. So, Adam had an idea….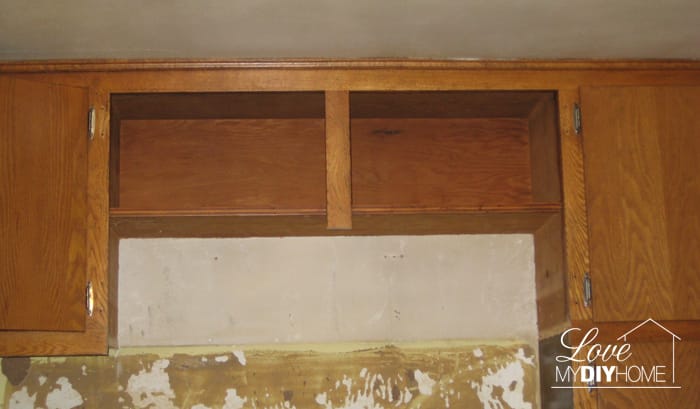 Don't ya just dig that green kitchen floor? Fortunately that's G.O.N.E. gone!
First we removed the doors and he cut out the frame and shortened the cabinet, putting in a new bottom.
Then we painted it to match the rest of the cabinets to give April a little display cabinet in stead of a goofy slotted overhead cabinet.
I suppose to some the original kitchen might have been OK…from a distance, if you squint, through one eye…and don't touch anything, cook, eat in there and don't breathe. Definitely don't breathe.
Sometimes it's the little tweeks that make a house a home. You take out what you don't like and DIY something you do like. It just takes a little vision. If you don't have vision, get some. Go to Pinterest search "kitchens" or "kitchen cabinets" – whatever fits your decor design needs. Really, it's no biggie. Just look, learn, and decide what you want to do.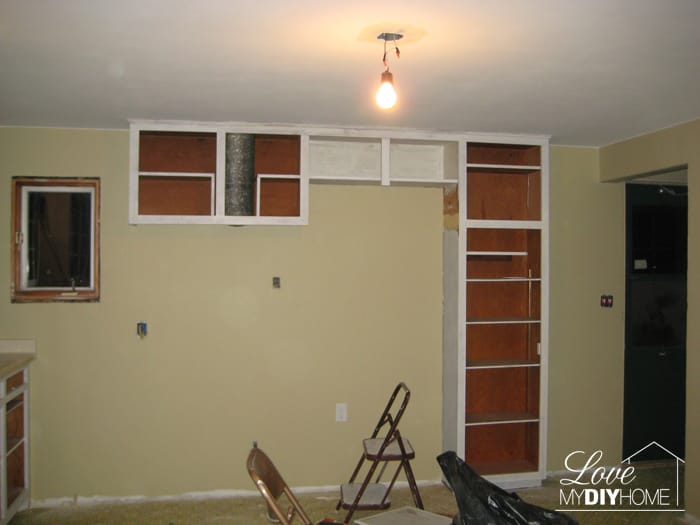 The house is almost done, so the reveal is coming soon!
The kitchen and bathroom floors are in. Woohoo! The wood floors are sanded and stained. Tonight the Joneses are putting on the last coat of polyurethane on the wood floors. We (I suppose I should say, "they" since I'm on Grammie detail) have the kitchen cabinet doors to finish, trim to put up, and wiring to finish in the basement.
The entire basement has to be put together yet, but the upstairs is nearly done and ready for them to move in. The change is amazing. I'll be showing you the before and afters soon!