We have progress to share today.
HA.LE.LOO.YAH.
The Bathroom

before: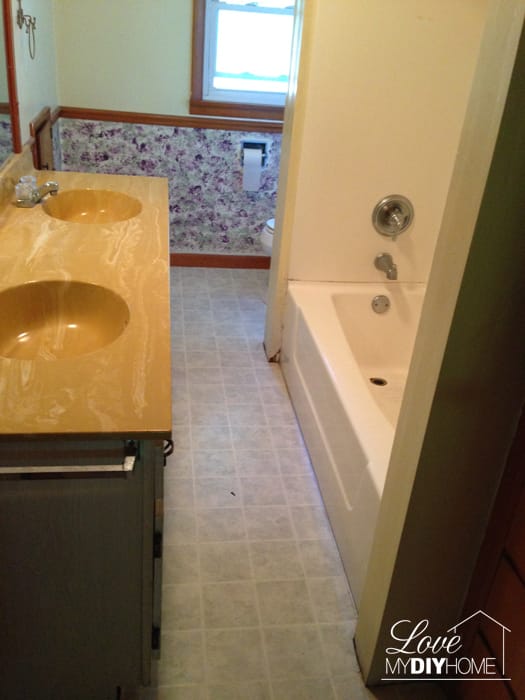 The bathroom had three different layers of linoleum with subfloors under each one.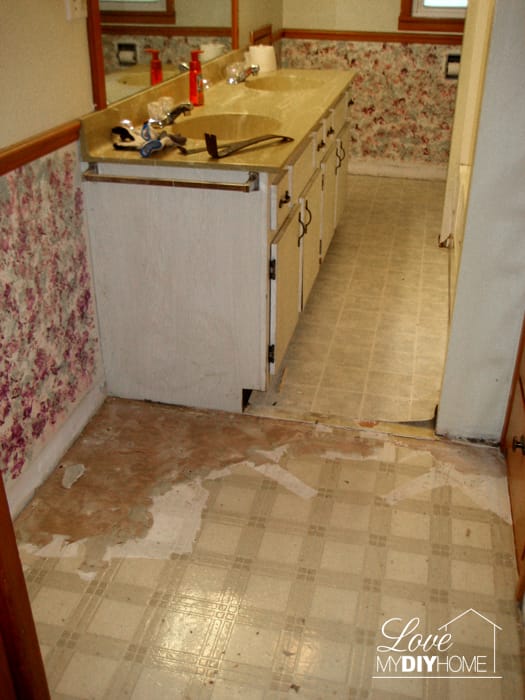 Walls patched and painted, wiring done, cabinet painted, subfloor almost in!
The wiring was all goofed up, pigtailed all over the place with obvious additions here and there – mish mash!
Next up…
The Bedrooms before:
The Master

from

Dotville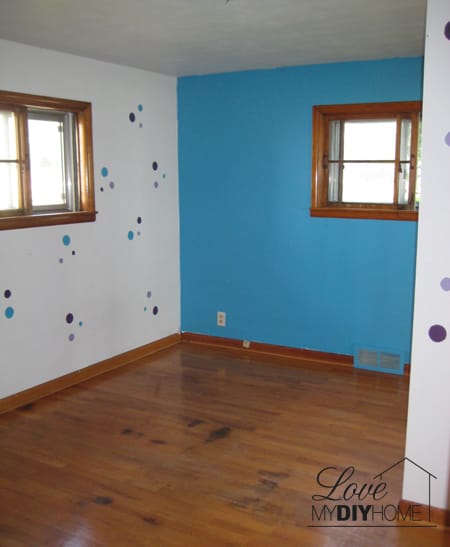 Walls and closets patched and painted
Boys' Room – Sunglasses please!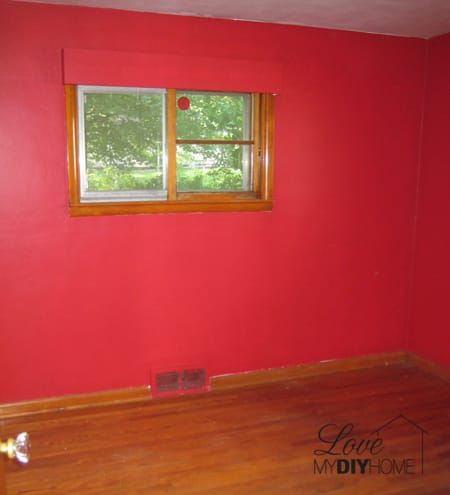 Lime green, per their request – cool decorating to come…
Blue and Purple Clown Room?
No thank you.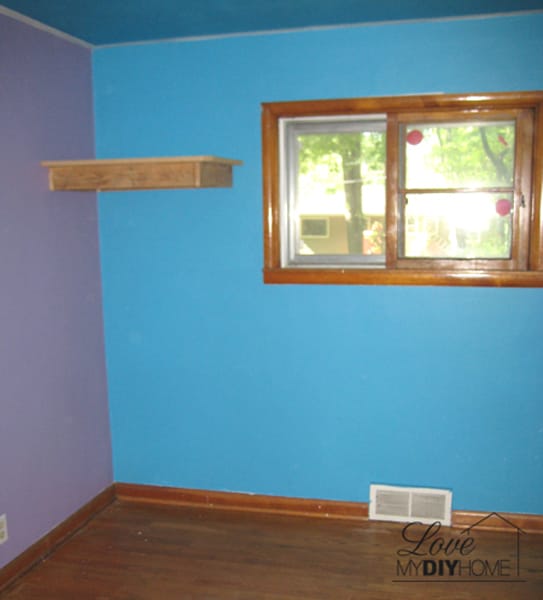 Antique white is just what the room doctor ordered…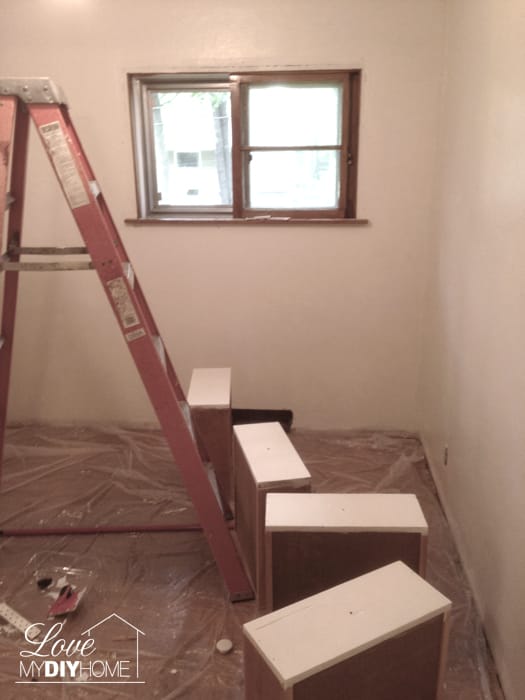 The Hallway
Even an insignificant space can change the whole look – check out the before of the hallway.
So long paneling and hello drywall and paint!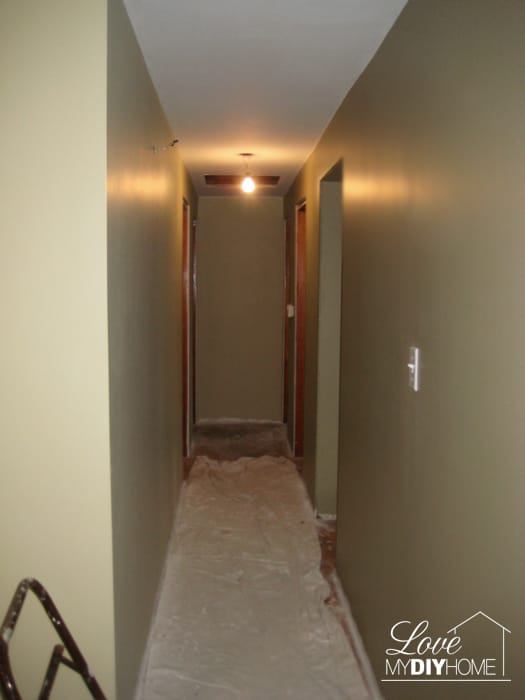 The Livingroom
Pulling up the carpet and painting the walls in the living room gave the feeling (and smell) of "new and clean.">
The Kitchen
Nobody can live with gross and disgusting.
N.O.B.O.D.Y.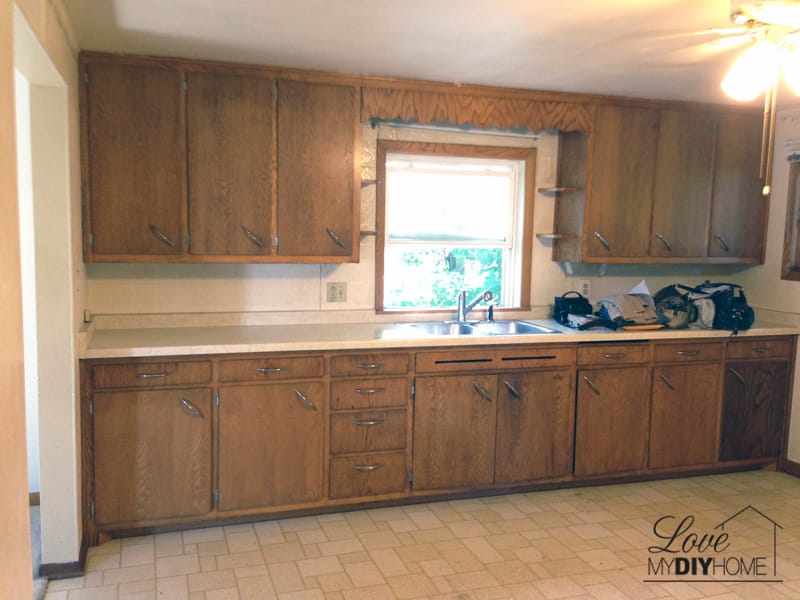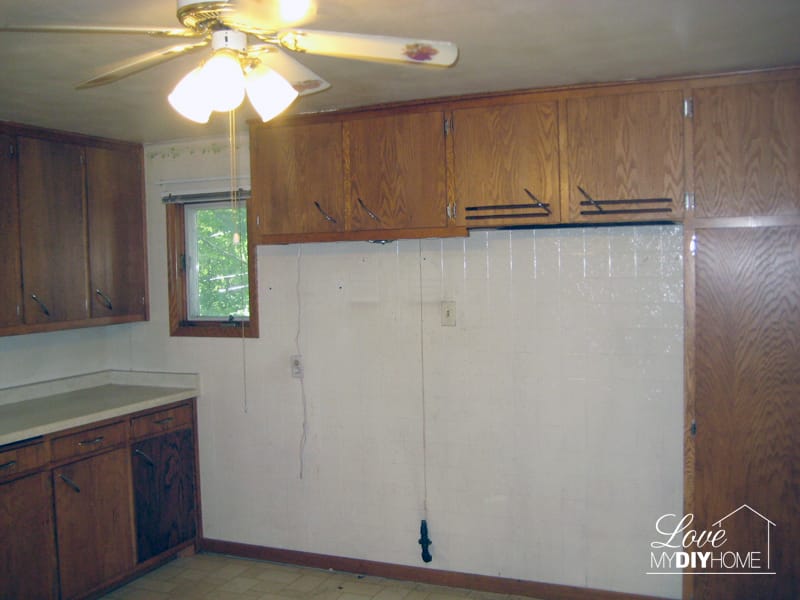 Paneling down. Top layer of flooring ripped out. Fan down. Cupboard doors off and cleaned up, puttied and ready for primer. Cupboard facing painted. (Painting the cupboards tutorial coming soon!)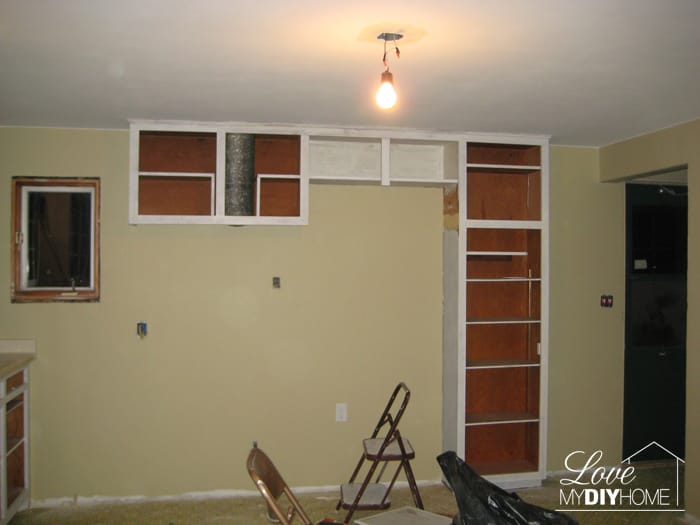 I'm so glad they decided to paint the kitchen cupboards. It's going to look amazing.
Those old style cupboads are like – B.L.E.C.H.
Adam refashioned one of the cupboards that had doors with slats cut in them and made a display cabinet for April – more on that later!
Meanwhile, leave a comment to encourage these two weary DIY'ers and say…
Stay Tuned for more updates and tutorials!