On April 1, I offered a prize in my Newsletter to the first person to email me with their fave project from my website with "I Love DIY" in the subject line.
Pam said, "My favorite is the rod you put between your kitchen cabinets and hung the bird cage and sign." She was referring to my OUR KITCHEN BEFORE AND AFTER project. She responded 1 hour and 26 minutes after I sent out my newsletter. Congratulations, Pam! You are the winner!
I gave her a choice of colors for her prize: light blue, gray or teal, but didn't tell her what her prize would be. The project, a painted mason jar planter, is done and I will be sending it out to her this week.
A Simple DIY
I started with a plain old Empire brand pint mason jar, sponge brush, and Annie Sloan's Duck Egg Blue chalk paint.
The chalk paint is easy to use, just brush it on and let it dry for a bit before applying a second coat.
After two coats, I distressed it using a sanding sponge and then applied DecorArt's Americana Créme Wax since Pam will be using it as a planter.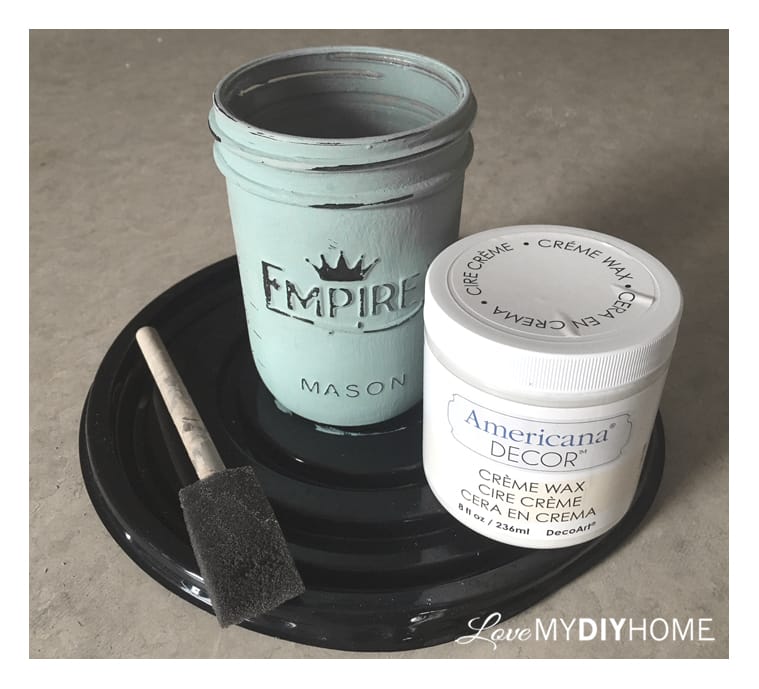 I finished it all off with a bit of baker's twine. Along with the mason jar planter, I'm sending Pam a bag of our coconut/compost from Olsens here in Wausau and Burpee Basil seeds for her to grow her own herbs this spring.
Here's a question for you: Who can tell me where I got that black plastic disk that I used to sit under my paint project? Leave me a comment with your guess. I'm all about recycling!
Watch for your prize, Pam. I hope you like it!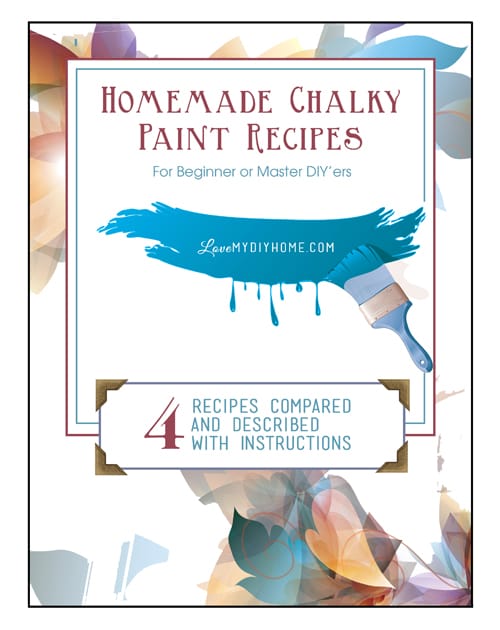 If you'd like to give chalk type paint a try (love it!) but don't want to put out the $$ for a retail product, you can turn your project into a deep dive DIY and mix your own. I have a 4 Homemade Chalky Paint Recipes PDF complete with the recipes, instructions and a comparison. I'll send the PDF to you via email. My fave is the baking soda recipe – it's easy and cheap!
To all of you who read my newsletters and visit my website, a hearty "thank you!" to you. I enjoy reading all your comments and emails and suggestions for more projects. I'm hoping many of you will join me on my membership site once I have it all put together.
In the mean time, keep on DIY'ing and sharing your projects with me.
Blessings!