Better Homes and Gardens?
Have you ever looked through the Better Homes and Gardens magazine or read a blog post about a new living room update and thought, "Wow, she sure has it together." or,
"My house never looks like that."
Well, I'm here to tell you that you shouldn't draw wrong conclusions about the people behind the "perfect homes."
We usually only show you the one perfect moment that we've staged just for the story. It only lasts until the photo shoot is over.
I thought I'd show you a real life "before and after."
To encourage you
To let you know you are "normal," or at least a normal as the rest of us, whatever that is.
Real life is so much better than the pictures you see online or in magazines.
These before and after pictures are in reverse order typical to what you expect to show you my real life home – to let you know it's OK to be real and that you shouldn't compare yourself to the façade we all project in our project stories.
Here is the before: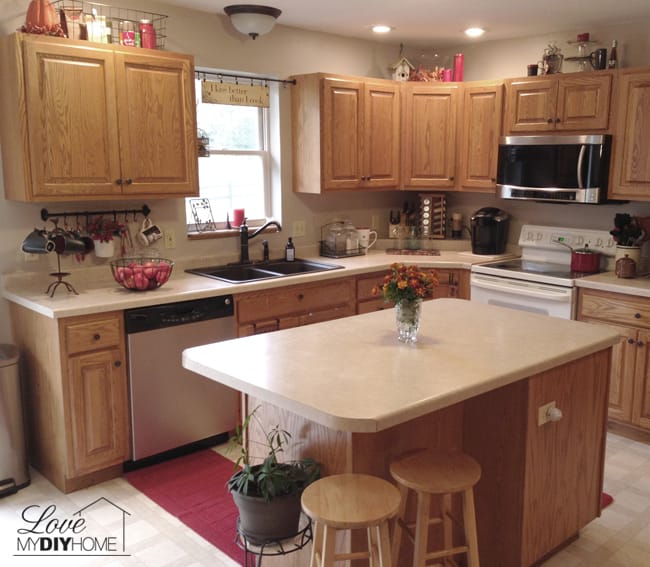 This is what I showed you in Our Kitchen Before and After.
Here is the after:
\
You see, our family has started a DIY project – a BIG DIY PROJECT.
We have started a handcrafted leather holster business named Adark Holsters and this is what my kitchen has looked like for more than a week – since my last photo shoot of my little cabinet rescue.
The guys have spread out in my kitchen with stain, leather and tools…tons of tools. And bags. And boxes of snaps, sponges, and thread.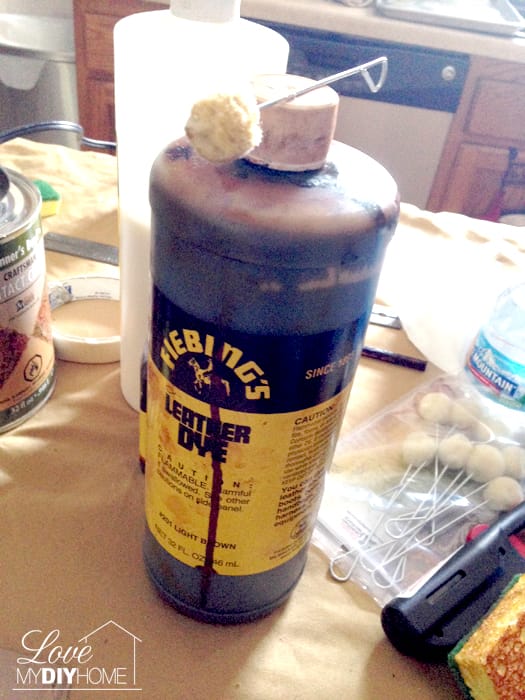 The point is…it's not all about a clean house, or perfection or having a better house than anyone else. It's about being comfortable in our own homes, making our surroundings warm and inviting, and feeling blessed and happy with our home.
This isn't real life: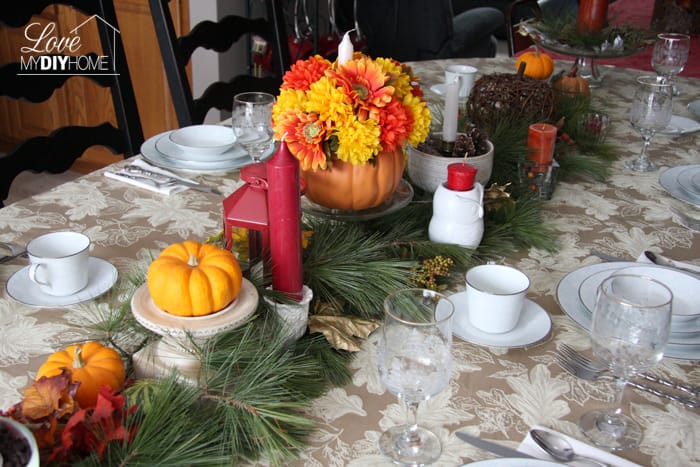 This is:
How would we experiment with projects, explore our talents or start a business if we had to have a perfect looking home all the time?
Do you think you would be happy if your home was picture perfect all the time?
Honestly, is that your goal? At one time I thought that was my goal.
We should desire to have a home that our DH wants to come home to, a place for family celebrations and church progressive dinners, Pepper parties, and baby showers. What is important is that our grandkids can play Legos and friends can come for coffee – NOT a place we show off or boast about to our neighbors.
It's a place to create, grow, and explore opportunities.


So what's it going to be? Perfection or celebration?
 Don't concern yourself with messes and dust. House work will always be there calling your name. But so will your friends and family.
Which is more important? Of course we want a clean and organized home and want beautiful things around us. That's OK. But don't stress over the pursuit of things or perfection.