Yes, I said, "dying," not "drying." But it's pretty much the same, isn't it?
But maybe not...
I've been painting for many years, so I've run into issues with brushes. Paint getting into the ferrule, hairs falling out and drying in the paint, dust, globs, contamination, paint drying in the brush. You name it, I've experienced it.
But fortunately I learn from my mistakes and can share solutions with you. In my Random Furniture Flipping Tips Video Series, I have a few that might be helpful to you. Here's #74 & 87 from that series. I'm working on a bonus for my Blueprint members where I'm posting all of my brush reviews and tips for September's bonus and ran across these tips thinking they might help you as you paint your decor and furniture.
Have you joined FFB yet? Enrollment is closing soon, so, don't wait.
My tips videos are super short - because we'd rather paint than watch 30+ minute long videos, right?
Tips #74 & #87  (1 min. 6 sec.)
BTW, this chair turned out super cute. I'd originally thought to sell it, but can't seem to bring myself to do so.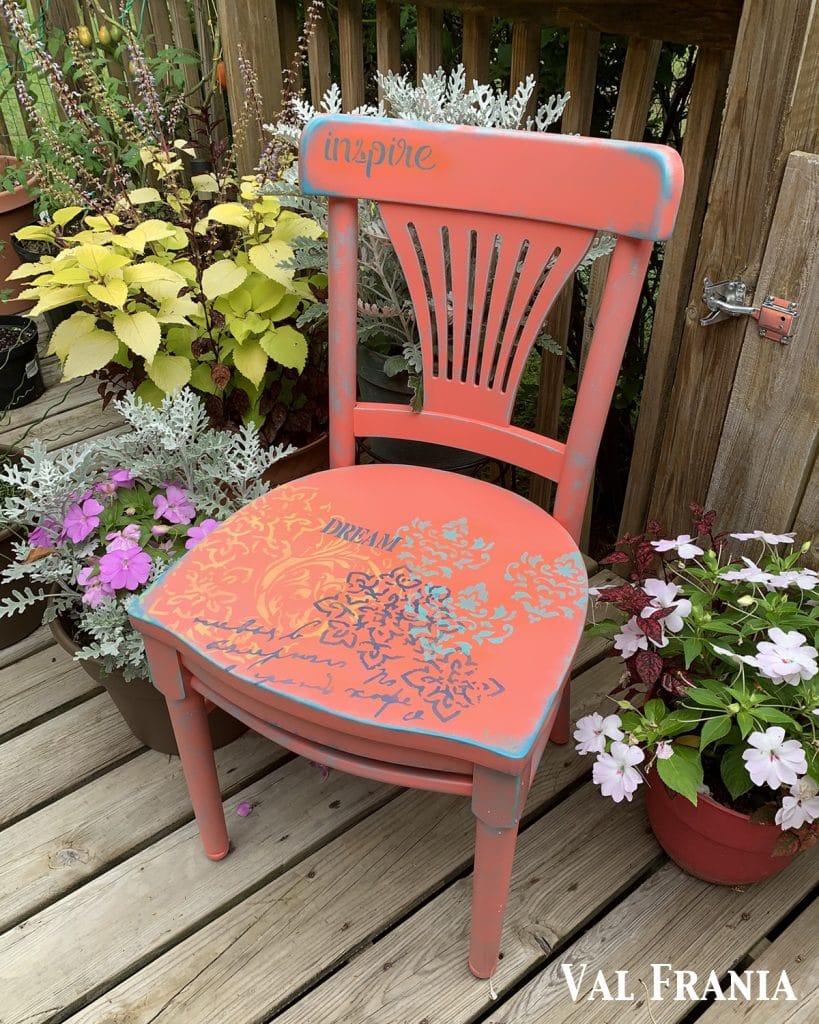 One of my favorite brushes is the Wonder Brush. It's puts the paint on smoothly and is super easy to clean. There are others too that I reach for when I want the job done easily and quickly - but don't have to labor over the sink to get them clean. Some fall apart, lose bristles, fray...I learned a long time ago to buy good brushes.
Come visit my new shop, Furniture Flipping Market and take a look at some quality brushes! And Blueprint members, don't forget to use your 20% off code!
Thanks for visiting LMDH,