Weeds 4 Sale – Dirt Cheap!
DH replaced the steps leading to our basement, so I took the old boards and painted a sign for the garden – my "step garden" behind my garage. I'll show you the before and afters of that later, but for now, here is how I did my sign (super easy):
1. Grab a board, any board. I used an old one with chippy paint – very rustic and not good for much else.
2. Hand draw your wording – you don't have to be perfect. Just write it on and paint the letters with black paint and a little paint brush. I saw this saying on Pinterest – by Shelley at Sow and Dipity. She has so many really cute signs.
3. Take some sand paper and rough it up a bit to make it consistently "worn looking."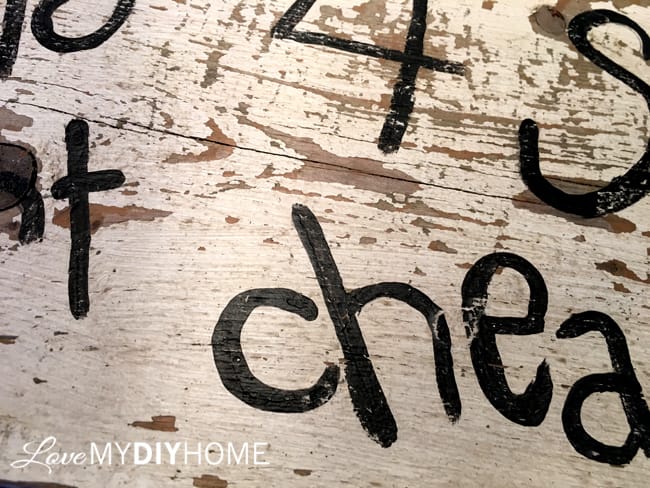 4. Add a little bit of pizazz – add fun stuff like a piece of hardware made into a dragon fly or hand paint a sunflower or bees buzzing around. I used the back piece of a knob from one of my salvage cabinet doors and made a dragon fly. Get creative. I added a little more color to the wording to make it stand out better.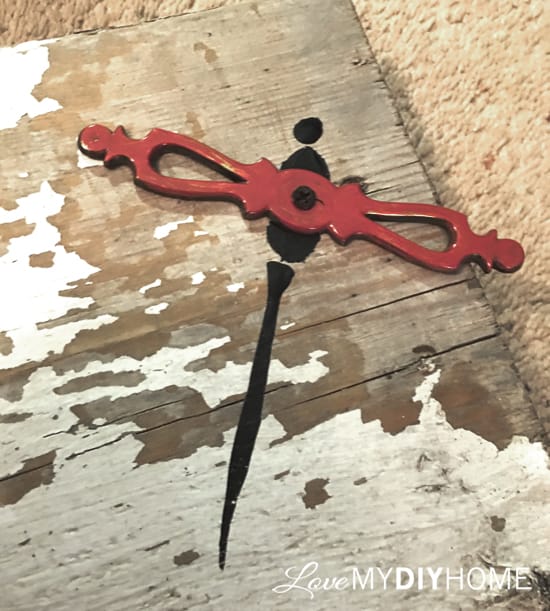 5. Add a hook to hold a garden tool. I hung my clippers. Look around, find a saying you like, personalize with your own little touches and enjoy!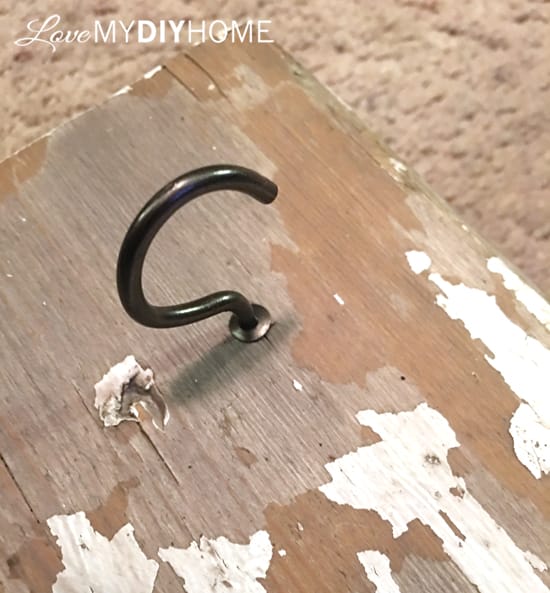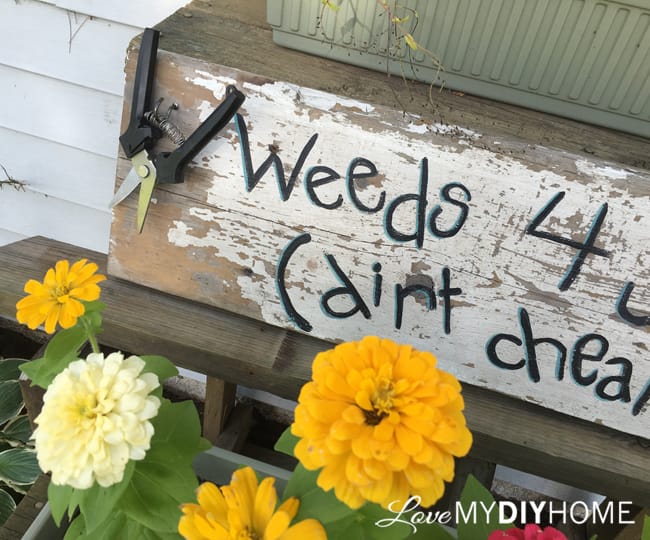 6. Paint on a sealer – to help it survive the constant rainfall and watering, I painted on a couple of coats of sealer tinted with gray paint left over from my painted dresser project. I didn't use a super sealer because I didn't care enough to go out and spend the $ on it. Besides, rustic is just fine.
7. Take it out and prop or hang it! I wanted something on my steps holding my planters to add some whimsy.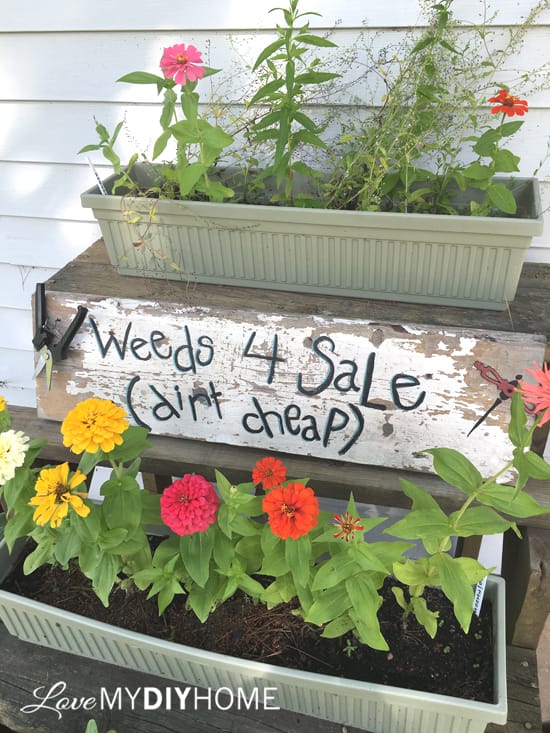 Shortly, I'll show you my "behind the garage make over" – as soon as the grass grows and I can show you the whole area. It took me three summers to do and it's adorable!
Do you decorate your garden areas? Is your yard beautifully landscaped?
A yard out of control will take some time and effort to flip it,
but if you choose a section or two at a time, you'll eventually tame it. So far we've improved several areas, but there is still a ton to do. I'm thinking by the time I'm 80 I'll have a pretty good lookin' yard!
What have you accomplished this year?
I'd love to see some pictures! Leave a comment and send me your pictures. I love inspiration from real people who have real DIY stories to tell!
If you are a DIY'er and are interested in learning how to make your own chalk paint, I have a free PDF of

4 Homemade Chalky Paint recipes

I can send you via email. Just click the picture below and I'll send you the PDF and add you to my monthly newsletter list. Feel free to unsubscribe any time.
Until next time…go out and be amazing!