The Most Unexpected Flower Arranging Item
I grew zinnias and asters and brought them inside with my hydrangias. I planted a bunch of other stuff out in my garden.
One of the things that

I regrow is lettuce and celery

from store bought. The lettuce will regrow once, typically, and the celery will keep growing even when you cut it. I've been experimenting.
Crazy Lettuce
I bought lettuce from Aldis and replanted it once it started regrowing (read details

here

). Once it was out on my deck and I cut what I wanted, I just let it grow to see what would happen. It kinda went crazy and it grew funny spirals out the top.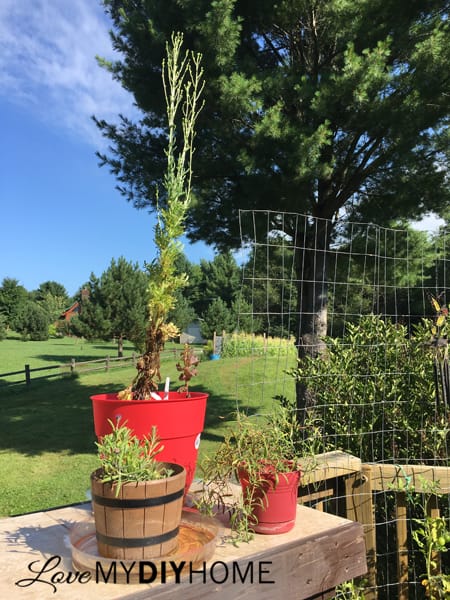 Cut Here
When I cut my flowers to bring inside I just happened to look out and see what had become of that lettuce that was going wild. I went out and cut the spirals just above where the lettuce leaves were growing somewhat normally. Sort of…
Voilá!
The tendrils make great additions to a flower arrangement.
Super Simple
Just grab your flowers, add them to a vase and stick this group of tendrils in the middle to add some pizazz. FREE pizazz. I like free. Free is good.
<
Skinny Little Flowers
are very lonely in a vase by themselves, that's why people add baby's breath and the like to dress them up. These flowers would look silly without the added greenery. This way you can grow your own and have professional looking arrangements without having to run to a florist.
Look around you and be aware of what you already have and what you can use to beautiful your home. Anybody can go to a florist and buy a $45 arrangement and put it on their table. But it takes someone special to make one themselves for pennies on the dollar.