Peel & Stick!

Here is the promised cabinet door chalkboard easy DIY from my

fall porch

. Seriously, this took me less than 5 minutes.
Not everything you see is a difficult to achieve as it seems. Sometimes it's crazy easy. This is one of those.
Here it is on my porch:
I started with a clearanced kitchen cabinet from Menards. I paid $3. I bought three of them all in different colors.
I would have painted it using chalky paint, but it was already painted! I can deal with that…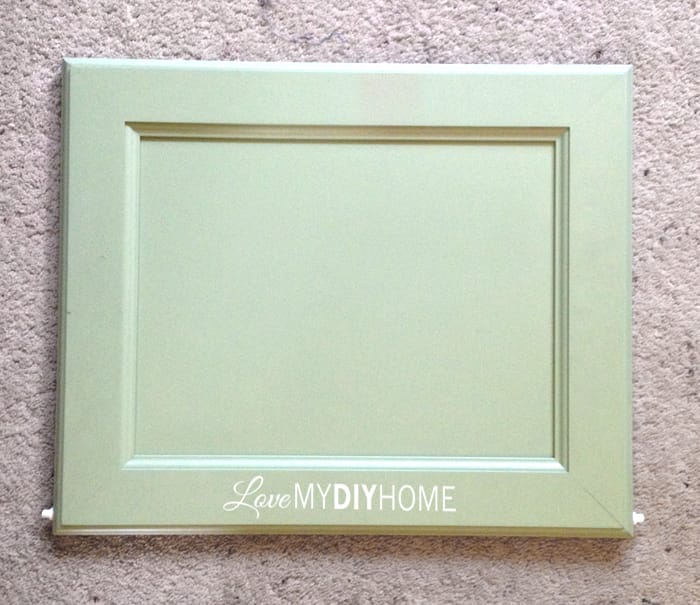 I pried out the little plastic hinge thingys and used that spot to hang it from my ladder by nails.
I had planned to paint the inside part of the door with

chalkboard paint like my friends did

in their kitchen, but when I went to do it, I remembered I had some

peel and stick vinyl chalkboard

that I had bought a while ago. Honestly, I don't even remember where I bought it or how much I paid for it. I had forgotten about it. I wondered if it would fit inside the cabinet door.
I was amazed that it was just the right size – I didn't even have to cut it!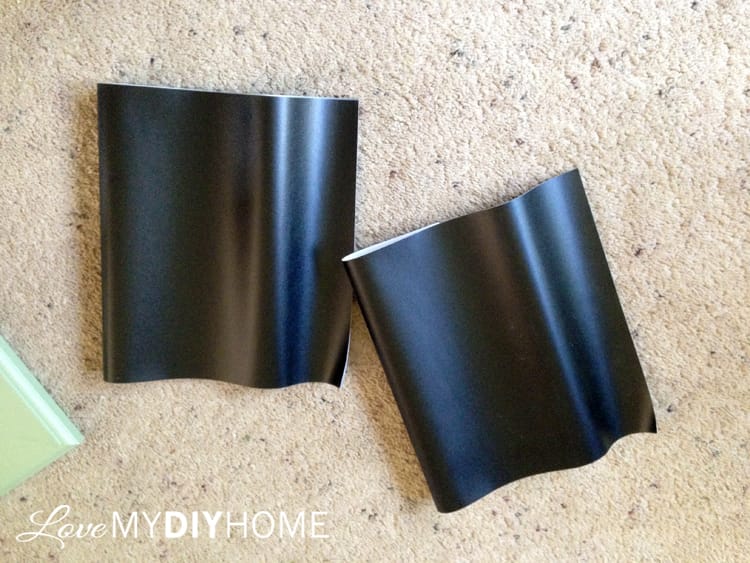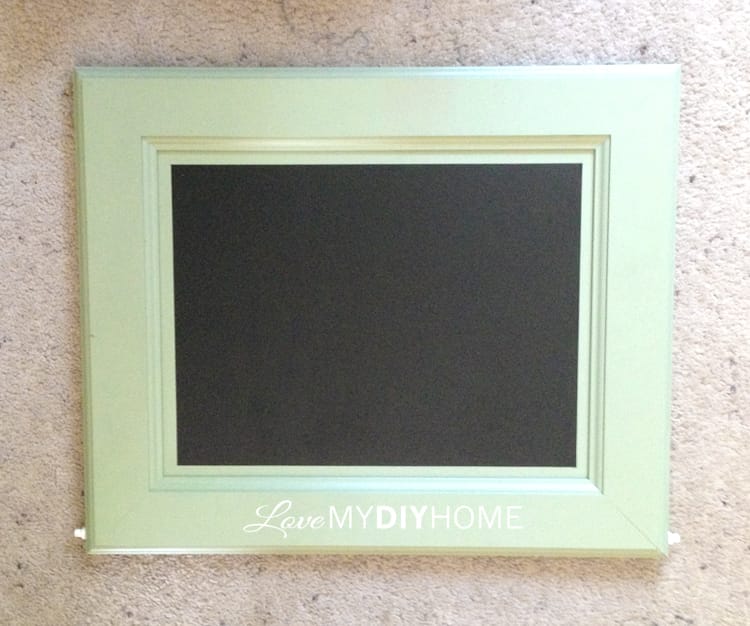 Ya know…sometimes things just work out. 5 minutes. That's all it took from start to finish!
I bought the chevron burlap ribbon at 40% off (of course!) from Hobby Lobby and just tied a box and hooked it around the nails on the side.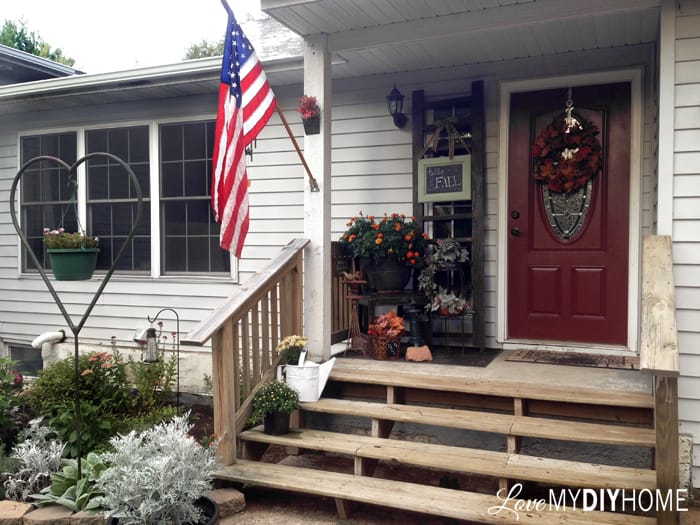 Thanks for stopping by. What easy DIY's have you done lately?
Leave me a comment and let me know. It's fall y'all!
If you are interested in doing something similar, but need to paint it first (we can't all be fortunate enough it find it already painted!) I suggest chalky paint. It's great for outdoor decor, but don't wax it as a finish because the warmth of summer isn't good for the wax. If you want to DIY your paint, here are some recipes to get you started (it's a free PDF download):