While on a road trip with my DH this week I picked up some clearanced (70% off) flowers and vases at Michaels in Flint, MI. Last night I put together two flower arrangements while we sat around the table and chatted at my DD and SIL's house.
 20 minutes, tops.
Really, it was that easy.
For this vase, I just stuck them in after cutting them at the proper length.
E.A.S.Y.
For the second vase I cut some foam and pushed it down to the bottom so it was secure.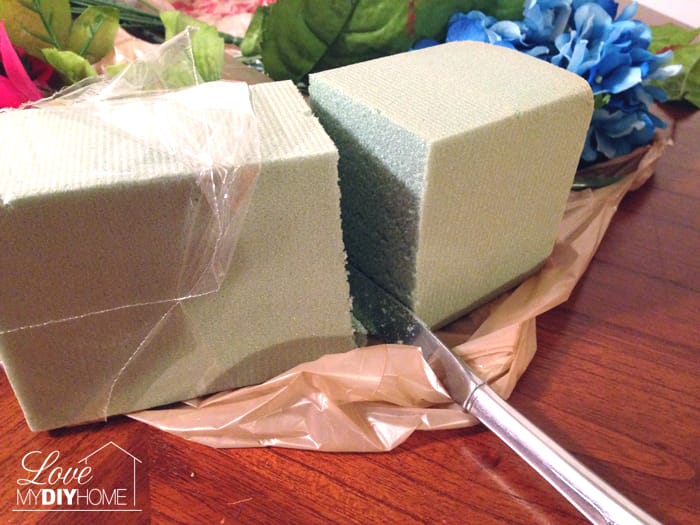 I cut more flowers and arranged them, bending down the bottom few and filling in the bare spots.
It was that easy.
Here's something comparable at Target for $19.99. Mine cost $2.50 for the vase, 50 cents for the foam and about $3.00 for the flowers.
Not only was it cheaper; I like mine better.
If you DIY, you can pick the price, the colors and style to fit into your decor. And, if you get tired of it, take it apart and remake it to suit your need. There is a great feeling of accomplishment when you create something. 
I highly recommend it.
Here are a couple of other floral arrangements: