From Polluted to Pleasing
When you walk into a foreclosed home, the resulting smell that attacks you along with the less than appealing visuals can be very daunting.
At first your sensibilities shout, "No! This is not what I want! I can't deal with this. It's too disgusting!"
You say to yourself, "I can't put my family in this place."
There is mold on the window frames, stains on the wood floors and carpet that is not cleaned since no one contacted carpet cleaning irvine and it did smell like dog urine and bedroom walls that look like a frustrated artist let go with wreckless abandon.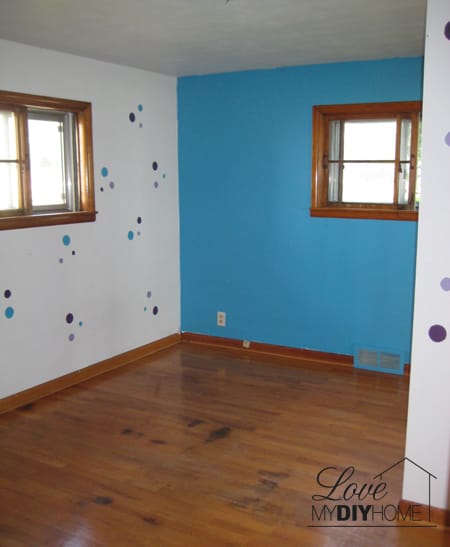 Then your adventurous side kicks in and you start imagining what it could be. You see past the grossness and envision newly painted walls, ripped up carpet (check carpet cleaning atlanta ga here), and your Essential Oils diffuser cleaning the putrid air. In such cases, you can contact a reliable and affordable service for carpet cleaning cincinnati to clean your carpet and for other maintenance purposes. 
But it doesn't stop there.
There is more to the DIY'ers mission than just nice floors and pretty painted walls.
I've watched my DH DIY. I've DIY'ed. I've watched my kids DIY. I've watched DIY videos. I've given a lot of thought about why I DIY and why you should DIY.
Soon I will show you some after pictures. But for now, I want to explore the WHY of DIY.

DIY is more than just getting to do it yourself…
1. DIY demonstrates good stewardship.
      I don't can tomatoes because it's fun, people! While I do enjoy spending time with my daughter while we put up our garden bounty, honestly? I'd rather be shopping at Hobby Lobby. But saving money is one of my gigs as a home manager. Of course if the DIY project is saving me money AND it's fun, well, cudos to me!
2. DIY culitvates family cohesiveness.
Even though Isaac, my grandson, asked a gazillion questions while working with me while painting the master closet, (and at times made me crazy) he's learning important life lessons. "Why does the paint drip Grammie, why don't they mix it thicker so it won't drip, Grammie, how do you keep it from dripping? What do you do if it does drip, Grammie?" He's learning how to paint instead of shortening his attention span playing on an electronic game. He's learning to look to me for answers instead of his 8 year old peers. I think I could give you a dozen examples here, but you get the gist. We are kindred spirits because we have shared life.
3. DIY creates a calm confidence in our ability to work through set backs and difficult circumstances.
Every turn and tumble will add to your character, but only if you let it. Confidence cannot be had by a person who runs away from set backs and difficult circumstances – nor can you gain confidence if you pay someone else to walk down your path. Sure, it's easier to just pay someone else to care for the things of your household, but then how will you grow from someone else's experience?
4. DIY brings us closer to being self-sufficient (not hiring others to do what we can do ourselves).
DIY adds to our personal growth ("to prove thee," Deuteronomy 8:2).
DIY gives us a confidence in who we are and confirms in our mind our value to our family. Oh boy, you should see me after I finish a project that turned out well! Though I have no talent whatsoever, I do my own version of a happy dance. My DH is always pleased that I a pleased and I am extremely encouraged for a long time afterward.
It kinda reminds me of the Proverbs 31 woman, "She looketh well to the ways of her household," "The heart of her husband doth safely trust in her, so that he shall have no need of spoil" and "She seeketh wool, and flax, and worketh willingly with her hands"  Let me translate for you – A DIY'er does great things for her family and her man is thankful she belongs to him! OK, maybe that's a little reachy, but really. DIY does make me feel like I'm making a difference.
4. DIY gives us a unique, one of a kind home.
Before moving to Wisconsin four years ago, we were living in a huge house that was what I call a show home. You know, like those on HGTV. Big, beautiful, vaulted ceilings, two master suites, full finished basement, etc. BUT it never felt like mine. I couldn't paint the rooms, put holes in the wall, or change ANYTHING because eventually we planned to sell it when all the kids moved out. It was too big and took all my extra time to take care of it. Besides, we couldn't afford it and when we sold it we lost all of our equity because of the housing market crash in Michigan.
Now we live in a quad level home that was a foreclosure that sat for a year before we bought it. It was solid but cosmetically a disaster – we had to cover our noses with our shirts in order to breathe the first time we looked at it. The past two years I've totally enjoyed redoing it to suit my tastes and filling it with my DIY projects. When I move from room to room I can't help but smile because I love evey inch of it. It's not a show home, but it's mine and reflects who I am. Seeing my projects brings such good memories and a sense of accomplishment. E.V.E.R.Y.D.A.Y. It is my own Hobbit Hole and I love it.
Have you discovered the "why of diy?"
I'd like to hear why you DIY and what you think of your home. Do you have a "from polluted to pleasing story to share?"
And, as always,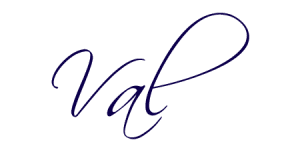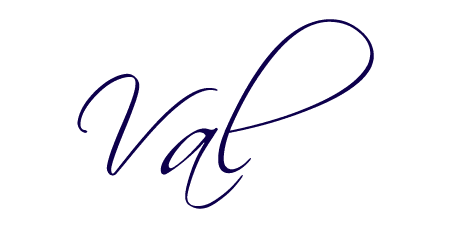 Check out the rest of this series: