Any time you get into a remodel, you'll hear from any experienced friends,
"Expect it to take twice the amount of time and cost twice the amount of money that you planned."
No man is immune. No one.
The Joneses hit a glitch in their remodel – the wood floors.
Remember here the "before" pictures of the worn out icky wood floors…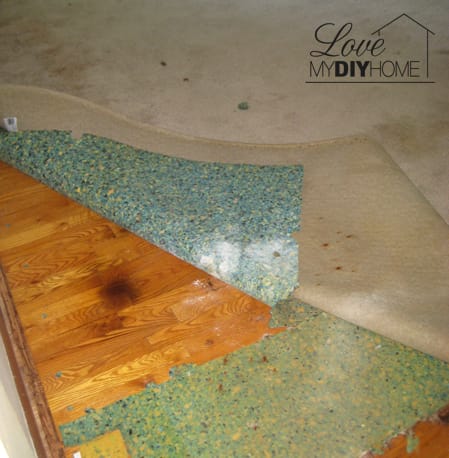 1) Repair whatever damage you can.
The Joneses pulled up staples from the carpet install and filled in holes.
Even the littles can help.
Minwax 42853 Stainable Wood Filler, 16-Ounce
April says, "I wouldn't have filled in as much as we did had I known the sanding would have gotten rid of half of the gouges and scratches. Plus, the stain didn't take as well on the wood filler, so the look would have been better if I'd left most of the minor imperfections."
Live and learn through experience.
2) Rent sanders – remember to get one for the edges.
Clarke Drum Sander Ez-8 Expandable Drum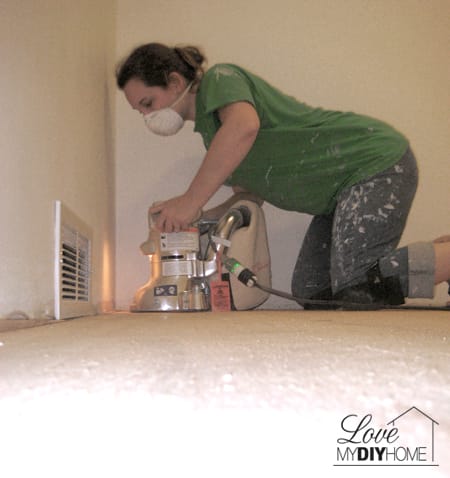 Clarke American Sanders – Super 7R Edger
8 x 19″ Floor Sander EZ-8 80grit Sandbelt
8 x 19″ Floor Sander EZ-8 60grit Sandbelt
8 X 19″ Floor Sander Ez-8 36grit Sandbelt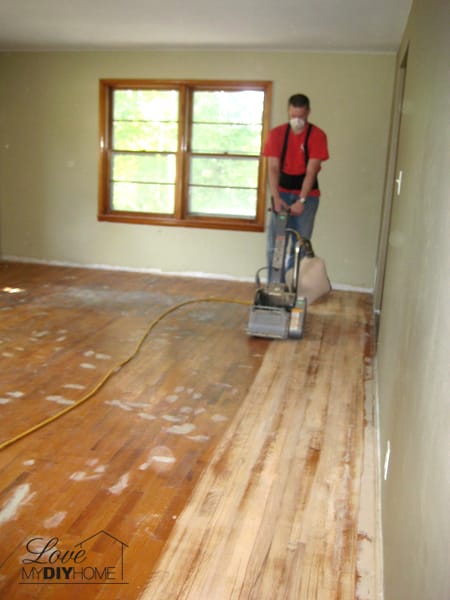 This is Myles' floor after sanding.
To rent the large sander, they paid $34/1st hour, $2.50/hour thereafter.
For the edge sander, they paid $17/1st hour, and $1/hour thereafter.
They paid $8/each for the sanding belts and 3/$5 for the sanding disks. They rented and bought the supplies at Menards.
Here is the living room floor showing the damaged floor after sanding (we were really hoping the stain would help minimize it).
3) Clean the floors and stain.
The Joneses elected to use a dark stain. A darker stain will help hide some of the damage from prior owners. Oh, why do people destroy their homes?
Can I just say something – people, if you spill something, just clean it up. It's not that hard!
Minwax 22240 Wood Finish Interior Wood Stain, Special Walnut, 1/2-Pint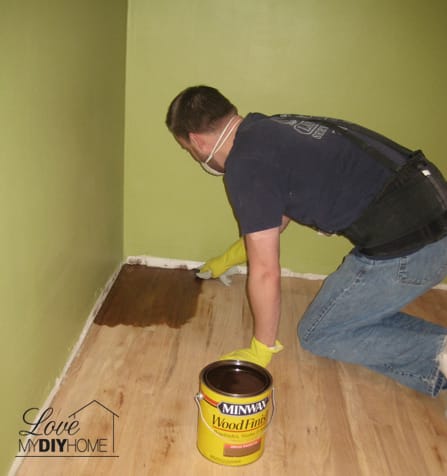 The second coat was quite a dramatic change.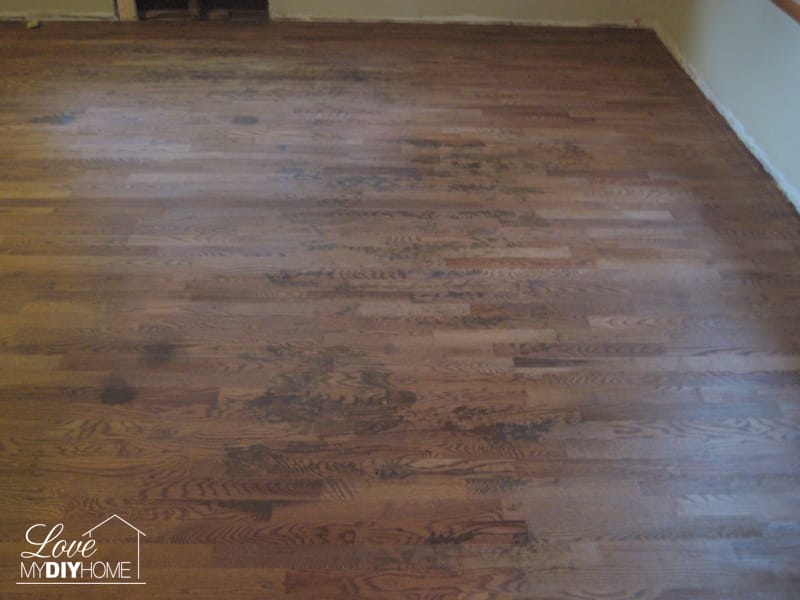 The stain didn't cover up the dark spots, but it did lessen the contrast.
Next up…
4) Apply Polyurethane – two coats (this is where it gets sticky, pun intended)
13022 Gal Floor Super Fast Drying Clear Satin Polyurethane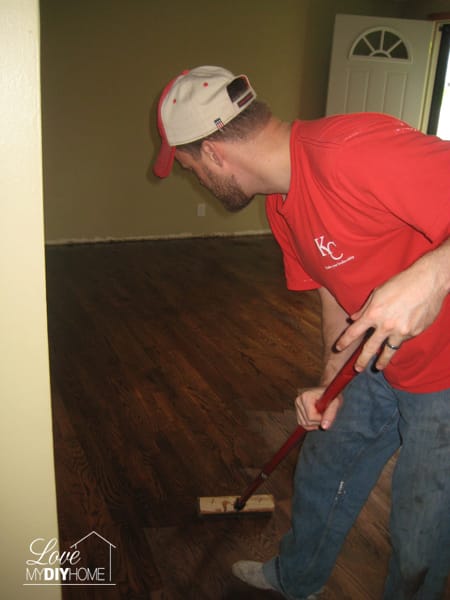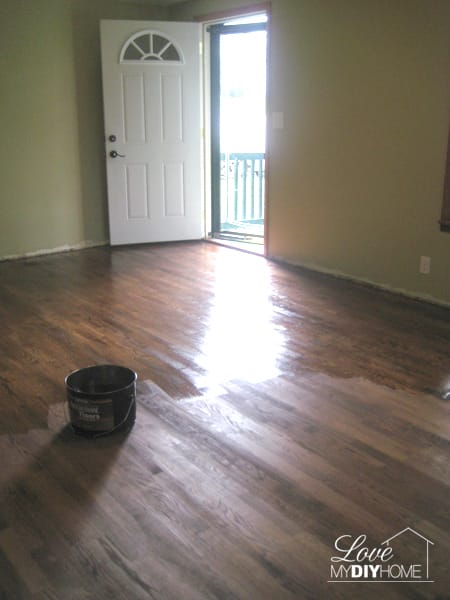 This picture is after one coat of polyurethane. Such a dramatic change! But here's where it gets sticky… (pun intended)  With all the rain we've gotten this past couple of weeks, no poly will dry with humidity above 75%.
We've been hitting 95% with rain off and on for weeks – so much this past couple of weeks that we are glad God promised to never flood the whole earth again…because we'd really be wondering otherwise.
Guess what happened to the polyurethane on the wood floor. Or should I say, "What didn't happen."
One coat of stain and one coat of poly has sat on their floors NOT DRYING for almost two days weeks.
They are stuck (especially if they try to walk on it!).
They sanded it August 26 and stained it on the 28th. The poly went on August 30th.
Today is September 10.
This is quick drying polyurethane.
Uh huh.
When your wood floors encompass every room but the kitchen and bathroom, there isn't much you can do to move forward.
You have to wait.
And you realize you still have to put another coat on. But then the rain continues.
Patience is a virtue.
"Pacience is a greet vertu of perfeccioun." – Chaucer Tale of Melibee, c 1386
"Patience is a vertue, but pinching is worse than any vice!" – Lyly Mother Bombie, 1594
"Patience is a virtue. – The Works of Thomas Chalkley, 1724
(http://bibleornot.org/origin-of-patience-is-a-virtue)
I'll let you know when the poly dries.
Meanwhile…the kitchen and bathroom floors are in and lookin' good! I'll show you pictures later this week.

The kitchen cupboards are almost all painted and the backsplash bead board is up and painted and light fixtures are up too. Adam's office is framed in.
They are so close!
 Please leave them a comment and tell them….
The reveal is just around the corner!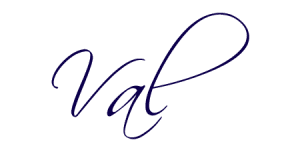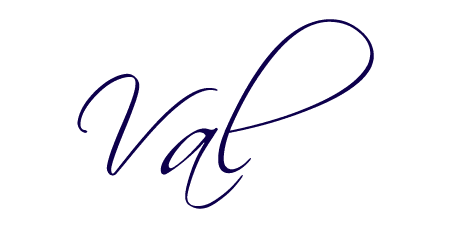 More in the series:
Keeping Up With the Joneses – The Kitchen Before
Keeping Up With the Joneses – Kitchen Demolition
Keeping Up With the Joneses – Preparing the Walls
Keeping Up With the Joneses – From Polluted to Pleasing
Keeping Up With the Joneses – Three Dozen Mice and MOLD!
Keeping Up With The Joneses – Making Progress!
Keeping Up With the Joneses – Just a Little Tweek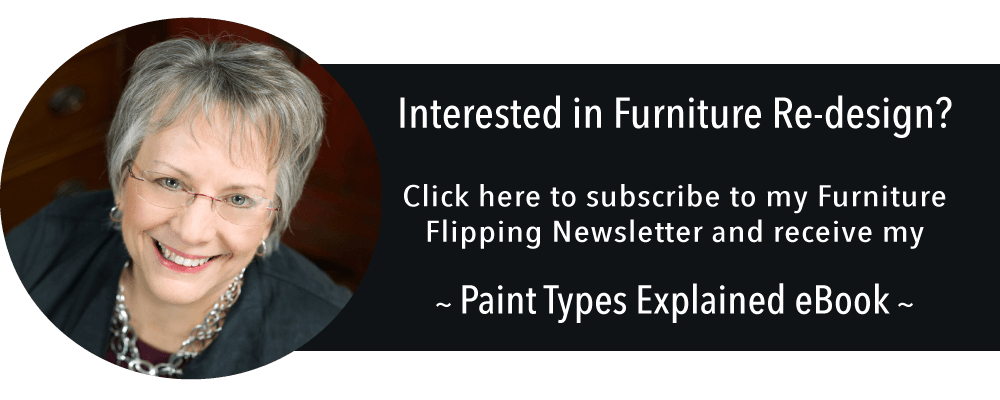 * Disclosure: This post contains affiliate links.