A Cat Condo for Two - Part 4
Welcome back! This is my fourth video tutorial for my project, A Cat Condo for Two. This was a big project with many different designs and techniques, so I split it up into four videos. If you've not seen them yet, go to the first one and make your way through.
Here are the links to the first three tutorial videos:
This video is a quick look at how I decorated the other side of this Cat Condo for Two.
Since it'll be in my office for the time being, I won't see this side. It's next to the wall, but that's OK since I tend to move things around in my house. I took the opportunity to do more designing than just the typical matchy matchy.
At the end I'll give you a bunch of photos to see the whole project. Meanwhile, take a look at the other three tutorial videos. I put a lot into this piece and I LOVE it, as do MIA and MAX.
Isn't it fun to design for yourself? You have no one to please but YOURSELF!
Special thanks goes to my grandson, Isaac of TOOLS PLAYGROUND, on Youtube. We started out together, making videos for my business and he branched out to creating them for his own Youtube channel. Take a look and give him a "LIKE" if you would as a thank you for helping me with my Part 4 videos when I couldn't do them myself (I'm dealing with strained vision from doing too many videos with new glasses that were made wrong).
All the products for the most part came from Furniture Flipping Market. Please come for a visit and try out some products. Listed below you'll find them linked for your convenience.
Retique It Gothic Grey, Spiced Cider, Willow, Camelot & Midnight Black Ultratique All-in-One Paint
Retique It Royal Collection Colorant - Black
Retique It Royal Collection Metallics - Silver, Champagne, Copper
Retique It Polyacrylic - Gloss
Durham's Rock Hard Water Putty
2" Professional Paint Brush, Professional Wax Brush
Scraper Tool 5 in 1, Wide Putty Knife, Hook & Pick Set
Cat Stencils, You Can't Buy Love Stencil, Love is All You Need Stencil, Dragon Fly Stencils
Scotts Shop Towels, Painter's Tape
3M Flexible Sanding Sheets
Rockler Bench Cookies
Rubber Edge Trim
Krud Kutter
Cup Pulls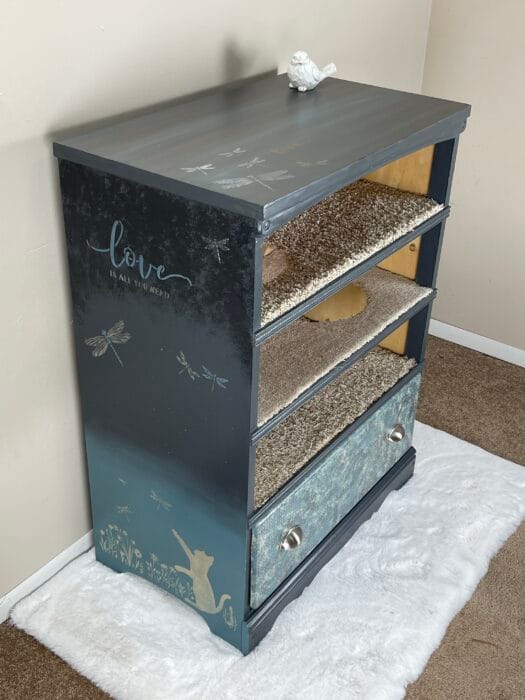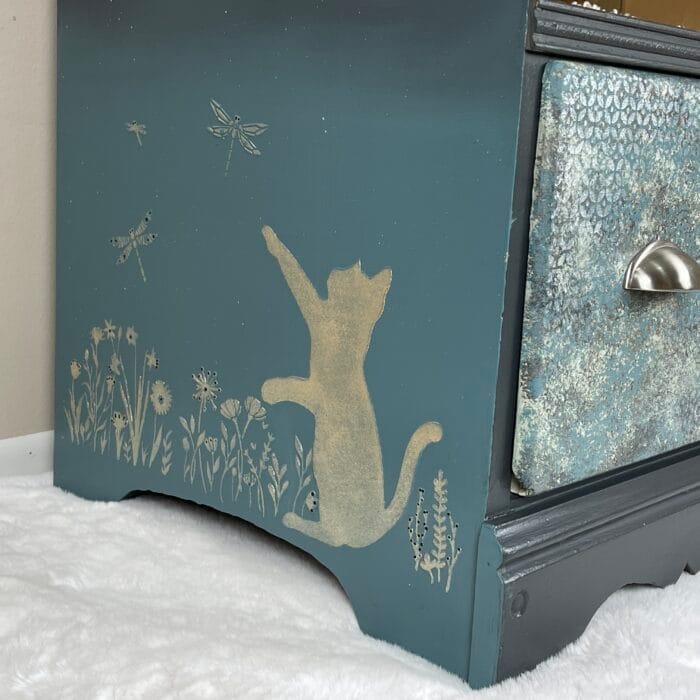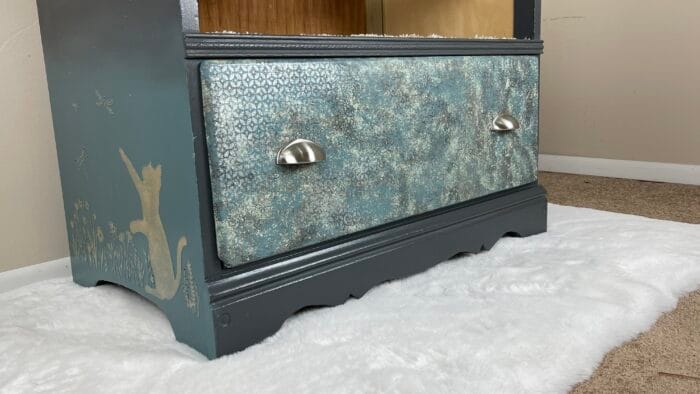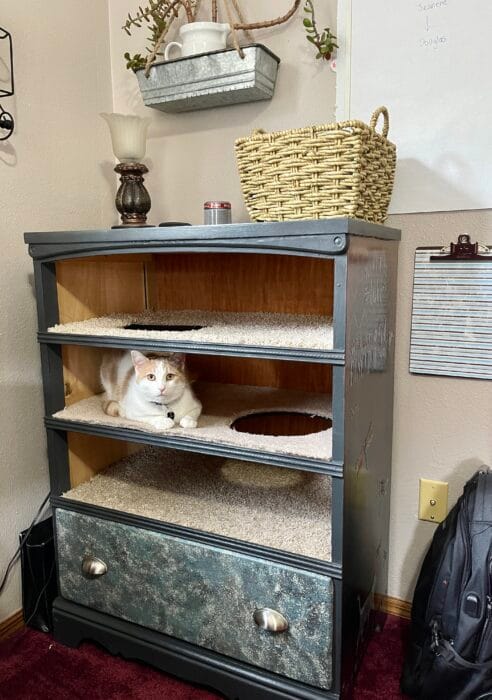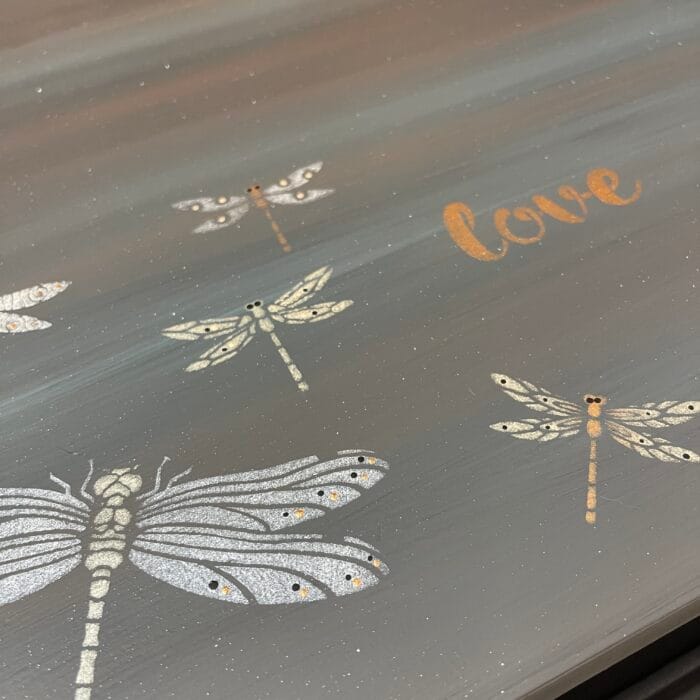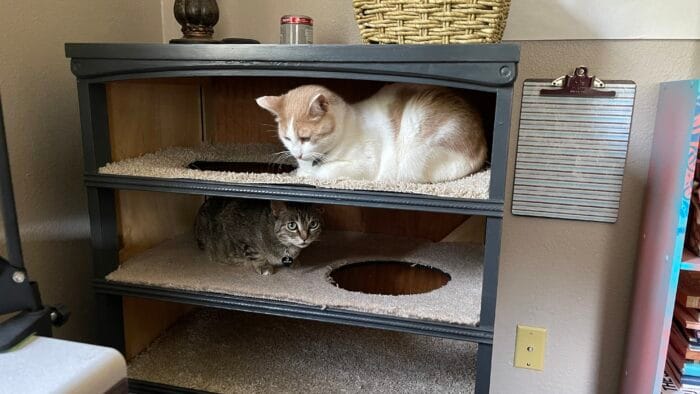 Thanks for visiting. What's the last piece you redesigned for YOURSELF?