A Cat Condo for Two - Part 3
Welcome to the Third "A Cat Condo for 2" Video Series!
To see the first two videos in this series, A Cat Condo for 2 - Part 1 and a Cat Condo for 2 - Part 2, where I show you the first two stages of this redesign, and the changes I made when I didn't like my first attempt. Come along with me as this dresser turns into my Mia and Max's beautiful Cat Condo for 2. Here's the BEFORE:
In this video, I show you how I redesigned the right side of the piece: creating a decorative background, embellishing the raised stenciling with metallics, plus color blending techniques on the top and bottom drawer.
The two sides of the Cat Condo are different...just for fun. When you create for yourself, it's easier to experiment and do things differently because in the end, you're the only one who needs to LOVE it!
Some of the Products Used in this Project:
Retique It Gothic Grey, Spiced Cider, Willow, Camelot & Midnight Black Ultratique All-in-One Paint
Retique It Royal Collection Colorant - Black
Retique It Royal Collection Metallics - Silver, Champagne, Copper
Retique It Polyacrylic - Gloss
Durham's Rock Hard Water Putty
2" Professional Paint Brush, Professional Wax Brush
Scraper Tool 5 in 1, Wide Putty Knife, Hook & Pick Set
Cat Stencils, You Can't Buy Love Stencil, Love is All You Need Stencil, Dragon Fly Stencils
Scotts Shop Towels, Painter's Tape
3M Flexible Sanding Sheets
Rockler Bench Cookies
Rubber Edge Trim
Krud Kutter
Cup Pulls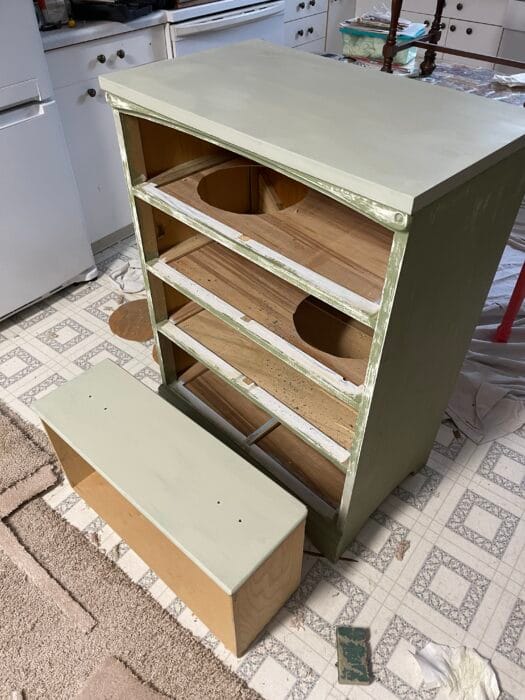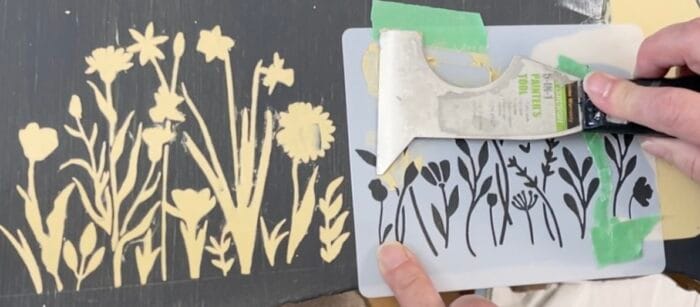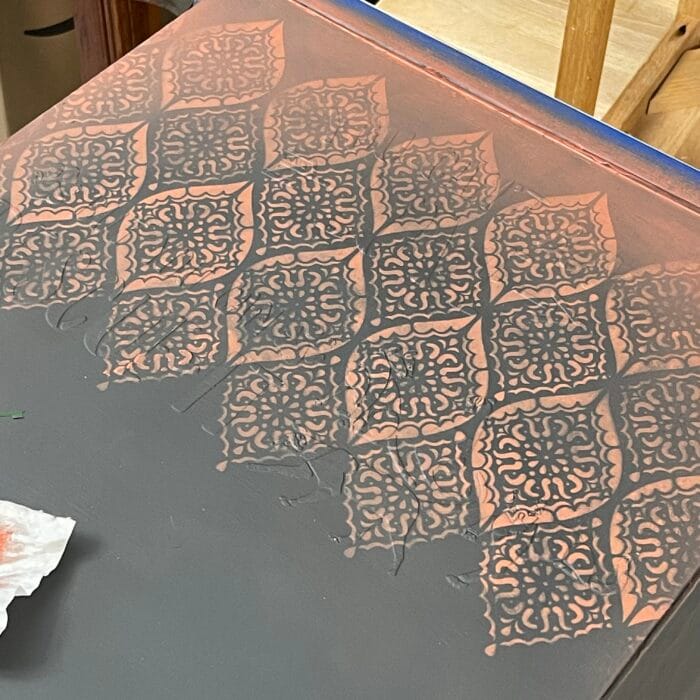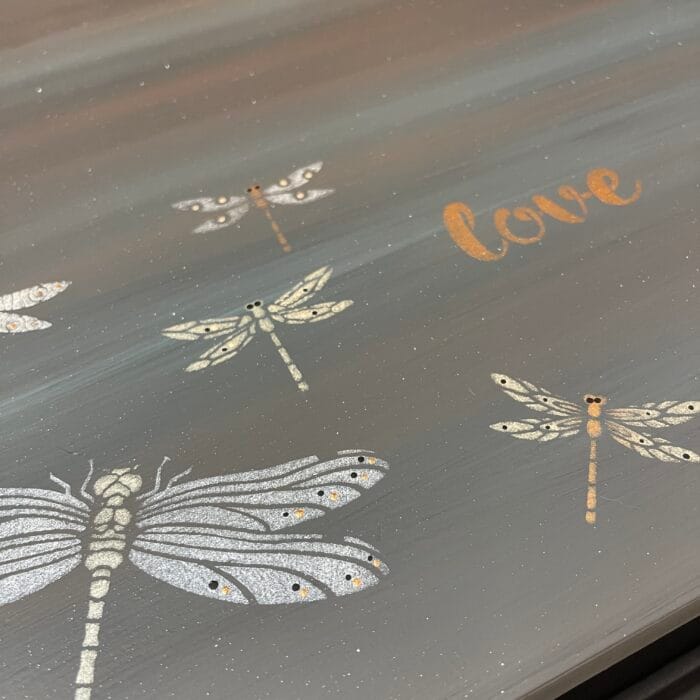 If you've never painted something for yourself, you'l never understand the sense of accomplishment you get when it's done and in place.
There is a similar feeling when you finish a piece to sell, yes. But you don't get to keep it, so there's a little bit of sadness at the point of sale. Then you look down at the wad of money in your hand, your reward for sharing your creativity with someone who is excited to own your one-of-a-kind usable art, that sadness floats away and you're on to the next project.
But OH, the satisfaction of owning your own piece of art that you poured yourself into...seeing it in its raw form, scratched and dented, thrown away or shoved in a garage gathering dust and then... to see it turn into a piece of art, useful and beautiful at the same time. It's a beauty to behold and every time you walk into the room, you smile, knowing... "I did that."
It may sound poetic, but it really is so poetic when you look at your piece, when you are the artist.
Yes, furniture can be art.
If you do it right.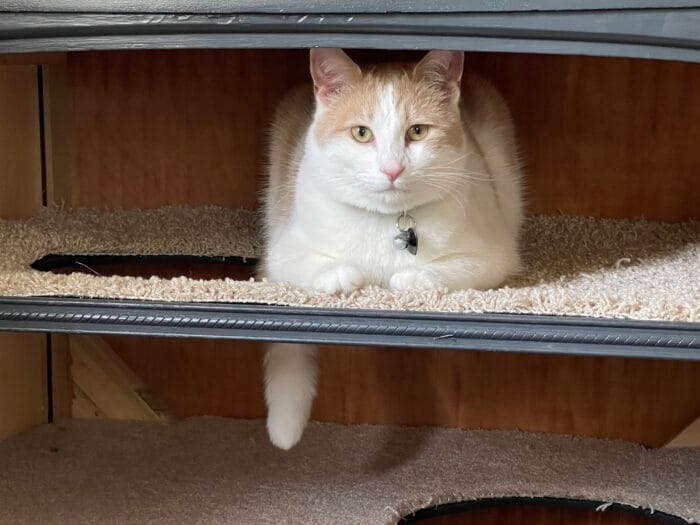 Part four is coming soon.
My grandson, Isaac, is putting together the video for me since I'm having a bit of eye fatigue issues right now. Thanks for visiting and following along with me as this project comes together.
I look forward to sharing with you "A Cat Condo for Two - Part 4" in my next post.
Mia and Max love it and use it every day to nap near me as I work.
Thanks for visiting - talk soon,