I've mentioned this before…sometimes my best ideas come from mistakes or accidents.
This is the case of the
redo.
A couple of years ago our daughter, Jillian, said she wanted a shelving unit for her nail polishes – we're talkin' 100 bottles. Since one of my kids wanted something, of course I would spend the next few months looking for just the right shelving unit. While at an auction, the auctioneer grabbed a little wall shelf unit that from across the room looked perfect for her project. I only paid a buck!
Imagine my surprise when I went to get my little nail polish shelf and it was 4X bigger what I thought it would be. Needless to say it went in the garage for two years, abandoned by this overzealous mother…
Until one day the light bulb went on.
I would paint it and use it to hold my collection of antique mason jars.
I dragged it out, had my grandson sand it to rough up the surface, and spray painted it (of course) with Rust-Oleum Painters Touch 2X Spray Paint, Satin Dark Walnut.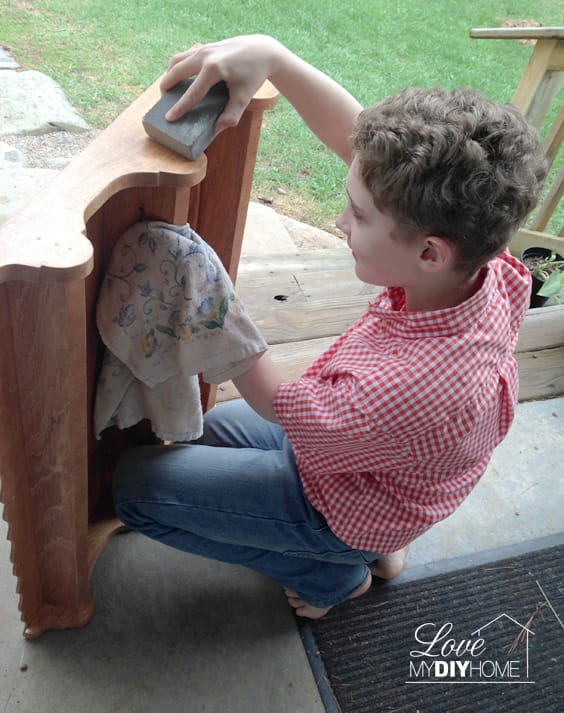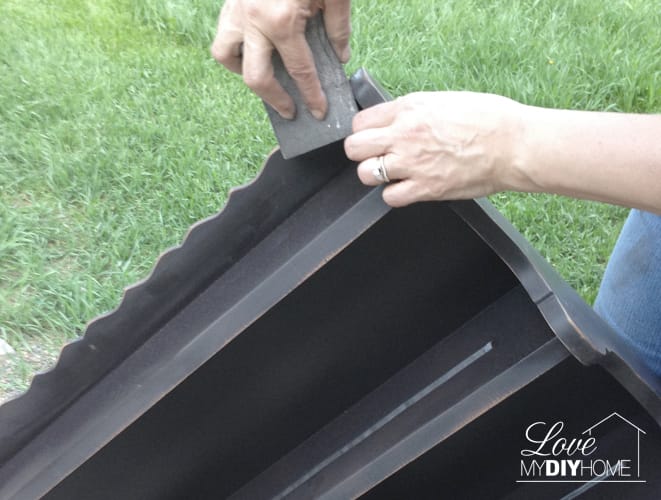 I roughed it up with a sanding sponge after the paint dried for a day to give it a worn look and voilá! 
I now have a mason jar shelf that matches all of my oil rubbed bronze decor in my guest/craft room. It was an out-of-date boring shelf that only grandma would like.
Wait. I'm a grammie and even I didn't like it.  I guess it would have to be great-grandma.
But either way, I love it now.
$1 for the shelf.
$2 to pay Isaac for sanding it.
Nada for the spray paint, technically, since it had it left over from another project.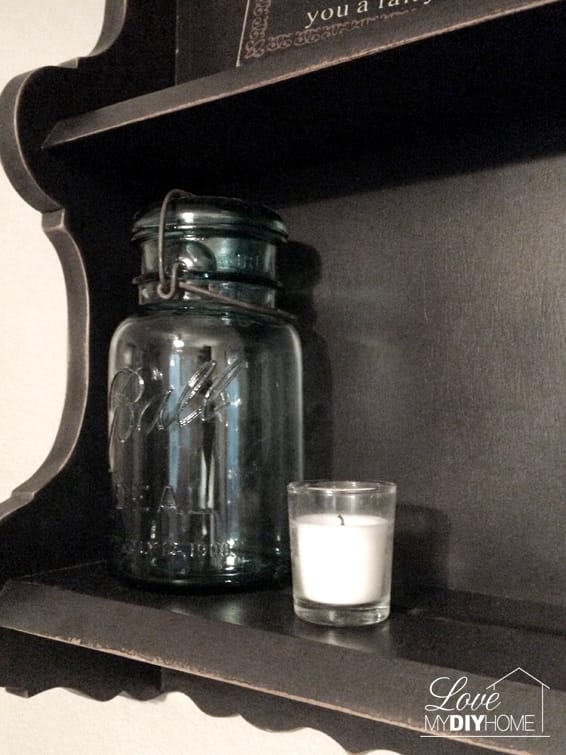 I looked for over an hour for a shelf that was similar to mine, but didn't find any. Here is a shelf I found on Amazon – not exactly like mine, but to give you an idea of what's out there (or what's not out there) I've included it here: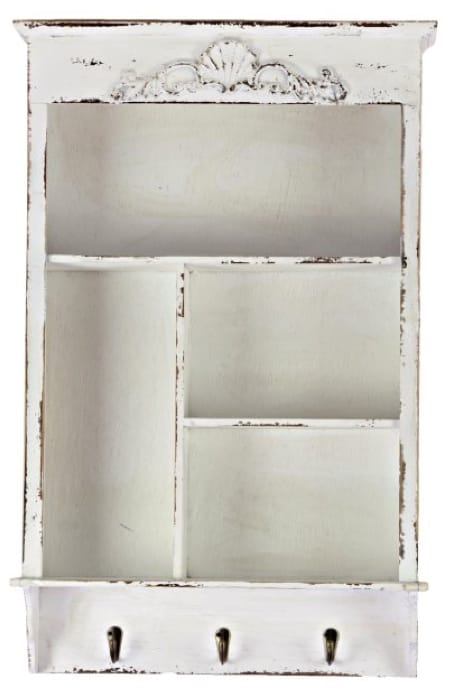 This is $68.80 on Amazon (Urban Trends Wooden Shelf).
Let me encourage you…
Don't just go out and buy your home decor. Check out garage sales, consignment shops, and Goodwill type stores.  Cruise through the clearance sections at Kohls.  Goodness – go dumpster diving and side of the road shopping!
Don't settle for the run-of-the-mill home decor.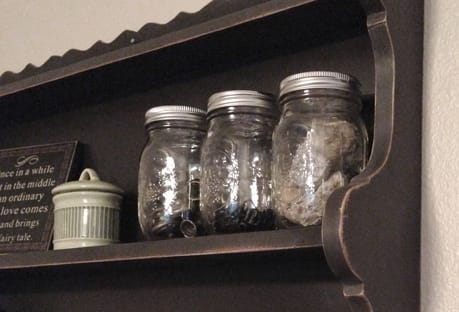 Not only will you be a good steward by DIYing, but you'll have a
one.of.a.kind.make.your.neighbor.jealous.never.before.seen
type of home.
You can see by this project that DIYing doesn't have to be complicated, expensive or take a lot of time. What project have you been putting off? Are you lacking confidence or do you think you are not talented enough to DIY? Do you need encouragement to get started?
Email me.
Believe me…
Thanks for visiting.
Seriously, email me. I promise to email you back!

Here are a few of my other projects that were similar to this one – just to give you an idea how easy and inexpensive it is to DIY.